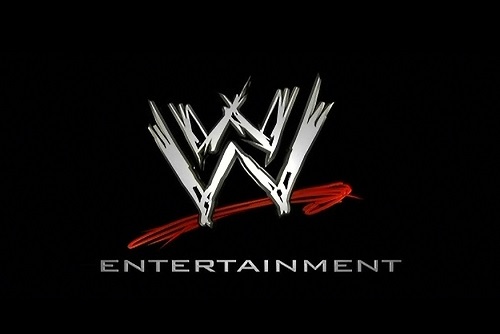 Wrestling has been in our veins; thanks to WWE widen the Genre of professional wrestling, we all grew up witnessing extraordinary fights that are not contested but rather staged for entertainment purposes.
But are all fans globally lucky to have a luxury to steam WWE online? Sadly, no! Although WWE is more than 6 decades old, but there are millions who are still searching for ways to watch WWE online.
This is certain because the broadcasting rights are not global; only a limited number of channels are allowed to stream WWE; even content varies between them. If you're not in those specified regions, you are out of luck; isn't upsetting?
But not now? We won't let you waste sh** tons of time and energy on lobotomized ways.
Upcoming WrestleMania
Fans are anxiously waiting and counting days as March is passing us by leading to the ultimate WrestleMania 35. Among the WWE title, WrestleMania is a widely-loved and energetic event.
The match card has been released and it's time to take a closer look at what Wrestle Mania has to offer on Sunday, April 7 inside of MetLife Stadium in East Rutherford, New Jersey.
Universal Champion Brock Lesnar vs. Seth Rollins
Raw Women's Champion Ronda Rousey vs. Becky Lynch vs. Charlotte Flair (Triple Threat Match)
Triple H vs. Batista (No Holds Barred Match)
Shane McMahon vs. The Miz
AJ Styles vs. Randy Orton
United States Champion Samoa Joe vs. Rey Mysterio
Kurt Angle vs. Baron Corbin (Kurt Angle's Farewell Match)
WWE Cruiserweight Champion Buddy Murphy vs. Tony Nese
Alexa Bliss to host WrestleMania
Andre the Giant Memorial Battle Royal
Important and grudge matches are set to take place and the most hyped event includes Brock Lesnar vs. Seth Rollins, vs. Becky Lynch vs. Charlotte Flair and Triple H vs. Batista.
Now, let's catch the real culprit – online streaming; scroll down and find all the ways to watch WWE online from anywhere.
Where to Watch WWE Online? The Best Streaming Methods
Just as you need a Fight Pass to watch UFC, same applies to stream WWE online. WWE is accessible on "WWE Network" which is the official broadcaster and channel to air WWE events and fights. It's one of the best sources to watch fight details, prelims, predictions, press conferences and behind the scenes, live as it happens.
With that, WWE offers hundreds of hours of video on demand; subscribe to the WWE Network and enjoy unlimited access to WWE fights anytime, from any phone, gaming console, PC, etc.
With WWE Network, users can access exclusive shows like NXT where WWE superstars entertain the world and the 205 live to watch WWE's Cruiserweight division.
Further, with PPV you can get the following bonuses as well.
What Pay-Per-View PPV Offers?
All the live WWE pay-per-view events at zero cost and of great value each month
Unlimited access to WWE's premium content from anywhere, anytime and on any device.
With the subscription, first month FREE where you can cancel anytime without obligation.
Even with a WWE Network subscription, there is a high chance you won't be able to access the network because of geo restrictions. Let's discuss it further.
Devices To Access WWE Network
Don't panic if you can't access WWE Network on your device. Cross check if your device is compatible or not beforehand.
Google Chromecast
Kindle Fire/Kindle Fire TV
Android devices
Android TV
Sony Internet-connected TVs and Streaming Blu-ray Players
com
Windows 10
Xbox One and XBox 360
Apple TV
iOS devices (iPhone and iPad)
LG Smart TVs
Panasonic Smart TVs
PlayStation 3 and PlayStation 4
Roku via the WWE App
Samsung Smart TVs
Still not connected? You must be geo-restricted, let's deal with that!
Bypassing Online Restrictions – Watch WWE Live Online from Anywhere
One major aspect is yet to be discussed; to access WWE Network live! Subscribing to it is a walk in the park, but if you are living outside the US, your access would not be permitted. Just as other broadcasting channels, the WWE Network is a licensed broadcasting channel that is geo-restricted.
Being a US citizen is essential as the WWE Network has restricted its content for the foreign audience. If you try to access it, you will bear a page stating "content not available in the region" or a 404 Not Found". This is a blockade that every WWE fan will face to watch WWE raw online.
WWE fans can use a VPN to watch WWE live online because your identity would be spoofed while you can access the WWE Network and stream the fights live.
How?
A VPN works in a way to provide a different IP address to the user while the real IP stays anonymous. This way users can choose a US IP and fool ISPs in showcasing that the access request is coming from within the US.
All this occurs when multiple VPN encryption protocols such as OpenVPN is layered on the network. The request goes through an encrypted tunnel keeping all hackers and law enforcement agencies blocked giving access to watch WWE online.
But, the question of today's world of VPN-saturation is how to get the best VPN to stream faster WWE Fights live online?
We have created a list of VPN providers that are good for streaming. Check them out and configure the one that suits your pocket.
Have a hectic schedule, and can't keep up with WWE tight timelines; let's try the other way – Kodi.
How to Watch WWE Online on Kodi?
WWE network is not the only way to stream all wrestling WWE matches. The best free streaming platform Kodi can also be used. It's fast and has lots of content under one roof. Kodi is a one-stop solution if you are a streaming enthusiast.
To watch WWE online on Kodi, you require a solid addon such as the 'We Watch Wrestling' as it's the best WWE Kodi addon to watch Pay-Per-View events.
How to Install "We Watch Wrestling"
Launch Kodi
Go to Settings and select File Manager
Select Add Source
Copy paste URL http://lazykodi.com/) in the URL box and click OK
Chose a name in the next window
From main menu select Addons
Click on the package installer icon
Click on Install from zip file
Select Lazy Repo then go to Repositories and choose Androidaba
Click on Repositories and choose kodil-1.3.zip
Return to select Install from repository
Next, go to KODIUKTV and choose Video Addons
Look for We Watch Wrestling addon and select it
After it installs, the add-ons will be available in Addons section from the Home Screen
Next, search WWE and start streaming the fights.
Keep one thing in mind, Kodi has been banned in multiple countries, and users should take precautions while streaming Kodi. There is a high chance your IP could be traced while streaming leading to penalties and jail time.
A best possible option is to use a VPN for Kodi to keep your streaming anonymous. It's easy, convenient and 100% secure
Other Addons to Watch WWE on Kodi
In case "We Watch Wrestling" addon doesn't work, users can go for these Working Kodi addons to stream WWE online.
List of WWE addons to Live stream WWE events
TapTV app
UKTurk Playlist
Castaway
Bottom Line
WWE Network is worth every penny if you are a wrestling buff and you can't resist watching your favorite stars live. There is arguably too much content available to watch across different events and brands, which is a plus.
No matter where you are, with a one-click connection and subscription in hand, you can watch the watch WWE RAW online and all other events, keeping yourself updated at all times.