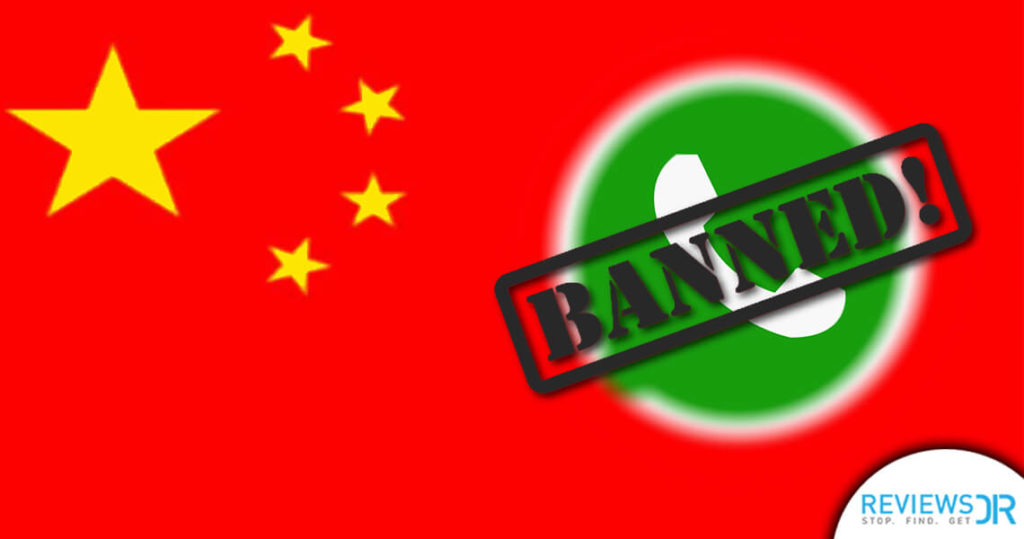 Just after Saudi Arabia lifted their long-reigning ban on WhatsApp, Skype, and other internet calling services, it looks like the curse has been passed on to the mainland China where WhatsApp is now completely blocked by the government.
It's not the first time that China has blocked WhatsApp, as in the past those blocks have been lifted just after few days, so it's too uncertain for now as to how long WhatsApp would remain inaccessible in China this time.
For the past few days, WhatsApp users in China were reporting the disruption in sending Photos and Videos over WhatsApp. But, recently when text messages were also completely blocked, it was quite black and white that this issue is more than a temporary glitch.
✎ Read Also: 5 Best VPNs for China to Access Your Favorite Websites in 2017
Nadim Kobeissi, who's a cryptographer and an activist when it comes to digital censorship in China, told Verge in his recent interview that, "Essentially, it seems that what we initially monitored as censorship of WhatsApp's photo, video and voice note sharing capabilities in July has now evolved to what appears to be consistent text messaging blocking and throttling across China".
According to Kobeissi, China has recently made changes to its firewall which detects and blocks the NoiseSocketProtocol which is used by the WhatsApp users to send/receive WhatsApp text messages. He further added that this particular protocol was already implemented and functioning but it took time for the Chinese firewall to completely adapt to this protocol and completely block WhatsApp. So, what started with the glitch in sending photos and videos and later on completely blockage of the text messages too, was actually Chinese firewall adapting to the new command and banishment of WhatsApp from the country.
WhatsApp was one of the last products of Facebook in China, as Facebook itself is blocked in the country since 2009 and now the only stake of Facebook in China is a photo sharing app called Colorful Balloons. But the fate of this app too which was secretly released in Chinese iOS app store also doesn't look very colorful.
Just 2 months ago, China also banned GreenVPN, which was the biggest VPN service provider in China, and there are speculations that China would be banning VPNs completely.
The biggest reason that is suspected for this WhatsApp block in China is an upcoming 19th National Congress Of  The Chinese Communist Party. WhatsApp could have been supposedly targeted because the app offers end-to-end encryption keeping the user's messages private, which could pave way for acts of terror keeping the current security issues in China.
The only competitor of WhatsApp in China was WeChat, which explicitly shares the users' personal data with Chinese authorities. But now that WhatsApp is out of the equation, WeChat would benefit from the last and only competition pushed out of the window. WeChat currently has more than 900 million active users and the numbers would only increase as the whole market share of WhatsApp would not be enjoyed by WeChat.