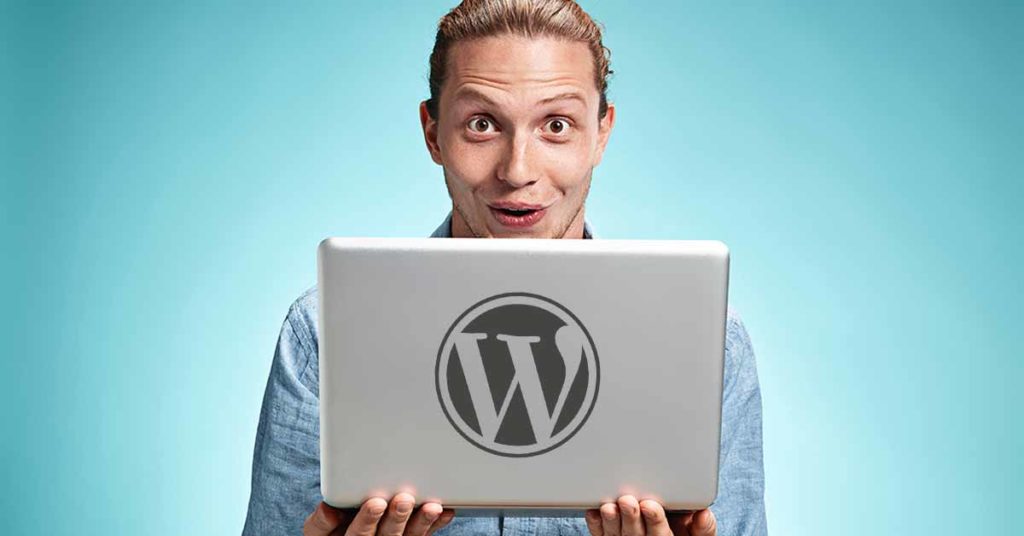 If we type in "WordPress" on Google, the first thing our eyeballs will discover is:

Yes, a choice of hundreds and thousands of Internet users, WordPress! A solution that over 74 million website owners are using till date to run their day-to-day business operations. This figure accounts for 26% of the total CMS market share. Isn't it amazing stats, right? But the question many business owners may ask before they launch their website is: Why should I use WordPress only? Or Why should I switch my website to WordPress?
There are several reasons why WordPress has become the ultimate choice of business owners around the world. Among the top-most, the most liked WordPress feature that drives business owners is its flexibility and ease-to-use interface. We will later discuss this in the article each use case why people prefer the use of WordPress. For now, let's quickly jump to the section of what popular websites are using WordPress.
Who is using WordPress?
One of the fantastic features that coin WordPress as an excellent solution is its support for almost all the major business categories. From blog to e-commerce, WordPress can be used for all. Below are some famous websites that are powered by WordPress:
Mashable
TechCrunch
eBay
Yahoo!
Samsung
Wired
Mozilla Firefox
Rackspace
The Wall Street Journal
Forbes
And many more…
18 Reasons Using WordPress can make your website Incredible
Trust me, it does! A WordPress powered websites come with high functionality and can do wonders for your business. Below are top 18 reasons we found that incredibly increase the use of WordPress platform worldwide.
1. WordPress is free for all
One of the prime reason why WordPress attracts more businesses is that it is FREE to try! Whether you are a blogger or operating a business website, it is free for everyone. And if your site or business grows big, still you don't need to worry about anything – it will remain free!
As WordPress is an open source software, it gives you the liberty to learn and modify the code as per your business requirements. To start using WordPress, all you need is to download the software and get a domain and web hosting. The good thing is that almost all the web hosting companies offer one-click WordPress installation. We recommend Bluehost WordPress Hosting as it comes with a free domain only at $3.95/mo.
2. WordPress is more than just a Blog
WordPress has been widely praised as the best blogging platform available today. However, over the period it has also earned a reputation as the most reliable website platform. With WordPress in use, a business of any size can create as much landing pages they want for their website. Since they interference is incredibly amazing and easy to use, it takes minutes to create and post a website page online. Thanks to WordPress!
Our complete website is on WordPress, and trust us it's fun to develop a website on a platform like WordPress!
3. WordPress is
NOT

easy to use and learn

If you have a question in mind how you are going to use WordPress, then don't think much! One of the reasons why WordPress is the choice of millions of people is its simplicity. You don't need to be a pro with coding, or need a degree for it. With WordPress, you can quickly build pages and can take your first website live in minutes.
4. WordPress is incredibly flexible
When we say it is for all, we mean it. WordPress is so versatile that any business can launch their website in no time. This is the reason why businesses of all type trust WordPress as their website host. It is extremely flexible and extends support for everyone. There wouldn't be hardly any business that didn't use WordPress for their website. We consider it as one of the prime reason that makes WordPress stand out from the competition.
5. WordPress can be customized by using Themes and Plugins
The majority of the site owners who use WordPress are not designers or developers. As WordPress aims at simplicity and flexibility, it has given this freedom to website owners to customize their website with the help of themes and plugins.
By default, you will find Twenty Sixteen theme in your WordPress dashboard. This theme is extremely fast and many people are using it just for blogging purpose. If you want to have more options, you can browse to WordPress theme directory where you will find more than 2600 free WordPress themes. In addition to this, a lot of people who use WordPress beautify their website by using plugins. Indeed, it is the best way to add great functionalities to your website. The best part is that most of the plugins are free to use. Currently, there are over 31,000 plugins available in the WordPress plugin directory.
6. WordPress is SEO Friendly, Even Google Endorses it
Everyone wants to rank their website high on Google, right? Well, just to understand that search engines including Google rank website based on various predefined parameters. Thanks to the developers of WordPress. They have written the program in such a way that is highly optimized for search engines.
According to Matt Cuts, WordPress powered websites solved 80% of SEO issues dynamically. This makes websites look more attractive to search engines, hence chances are more that they rank high on Google.
7. WordPress is easy to update and manage
With WordPress, chasing after patches and updates is a no go. By default, WordPress has a built-in updater that notifies you when the new update is available. It is not limited to the version of the website, but the same is also available for installed plugins.
The update process is fairly simple. You only need to navigate to your dashboard, and with a single click, all the updates will be done.
It is highly advisable always to keep a backup of your website when you update to a newer version. For this, you can use plugins like BackupBuddy. Ideally, we recommend our visitors to opt for a WordPress hosting provider like WPEngine or Bluehost. The benefit you get with these providers is that they do the updates and management for you.
8. WordPress is Safe and Secure
While the Internet world is full of intruders and hackers, WordPress go one step ahead promises security to all the website owners. WordPress continues to take security on a serious note ever since the release of version 3.7.
It runs regular updates to ensure all the security checks are enabled and working. It is advisable to the website owners not to download any theme or plugins from untrusted sources. Further, you can install a plugin like Sucuri to monitor any security threats on the website.
9. WordPress hosts multimedia content
User experience enhances the visibility of a website, right? Considering that, WordPress adds all the available multimedia formats by default. With the options to add videos, images and audio content, WordPress helps businesses to make their website more attractive. Also, you can edit the media files (images) from the Media Library section.
Also, WordPress also allows you to embed YouTube videos, SoundCloud audio, Instagram photos, and Tweets on your website.
10. WordPress is mobile friendly
Today, our customers are always on the go. They prefer to browse through their mobile phones hence having a mobile-optimized website has become a must-have for all business owners. When you use WordPress powered website, by default you will get a mobile responsive website – thanks to the themes developer. You may find a variety of mobile-friendly WordPress themes on ThemeForest or Envato.
11. WordPress is best for integration
Not only WordPress extends value by adding plugins and themes, but it is also open for third-party integrations. WordPress is compatible with the best platforms available on the Internet. With famous tools like MailChimp, Disqus and Olark – you can add great value to your business and can boost it significantly.
12. WordPress offers extensive support
WordPress not only has millions of users, but it also hosts a community that is engaged with a massive audience. From a beginner level to advance, the community is contributing a lot to help each other in learning WordPress. Although WordPress team is managing the support forum, a great contributors include website owners and developers.
In the forum, you can troubleshoot any question or issues you are currently experiencing with WordPress. In addition to the official WordPress forum, you can get help online on different forums and groups. The WordPress community is so engaging and helpful.
13. WordPress saves you money
It's free, but it also helps save money in many different ways. First of all, when you use WordPress, need of tech persons will be eliminated automatically. Also, the cost of management will also be cut down as using WordPress will switch you to automation.
14. WordPress is compatible for ecommerce business
WordPress has less or no limitations. A great example to support this claim would be the support of e-commerce solutions that WordPress has to offer. Since WordPress platform is easy to use and robust, business intend to host their online store on WordPress. Good news is that by adding plugins like WooCommerce, WP eCommerce and Shopp – you can turn your website into fully operational digital store.
15. Hosting options are unlimited with WordPress
A lot many website owners start with a hosting provider to save money but end up with frustration. Why? Because cheap hosting providers fail to handle websites with rapid growth in traffic. The good news is that when you use WordPress, you get the freedom to switch your web hosting provider.
It is to understand that choosing a right WordPress hosting provider is must-have. If you are in the process of finding a reliable WordPress hosting provider, then we recommend you to try WPEngine.
16. WordPress can automate jobs
We live in a world where automation works well for business. WordPress understands the growing business needs. Hence, they have enabled automation in their platform. Sometimes taking a web page or blog live can be time-consuming. For this, WordPress gives the option to schedule as many posts you want.
So if you are traveling and want your website to post new content without any gaps, then this feature will give you a chance to stay on top of everything and smoothly run your business operations.
17. WordPress offers multi-user capability
A great team can take any business to heights. WordPress understands the demand of multi-user capabilities and provided options to team to work simultaneously on a website. In WordPress, you can easily assign roles and controls to different team members. Multi-user capability also allows guest bloggers and contributors to submit their work without back and forth follow-ups. Below are some roles available for users:
Super Admin
Administrator
Editor
Author
Contributor
Subscriber
18. WordPress keep getting better and better, exponentially
One of the main reason why we like the use of WordPress is that it doesn't promote anything below BEST! We have seen how WordPress has started and how far it has gone already. Since WordPress hire top-notch developers to release updates and add patches, we are confident that in the times to come, it will add more robust functionalities to the platform.
If we see the size of the WordPress community, a layer of surety apparently satisfies us that it is the right platform, our website can ever get. Thanks to all the developers and community members who have contributed religiously to improve WordPress, and to make the platform robust and people's choice.
Still haven't got WordPress website, download & install today!
If you haven't moved your website to WordPress, now is the time. We are sure that you will uncover loads of other reasons also why to use WordPress. The initial step to becoming a part of this amazing community is to download the file and start playing with the great features offered by WordPress. If you think we have missed any important part here, feel free to drop a comment below to help us understand what convinced you to use WordPress as a CMS.