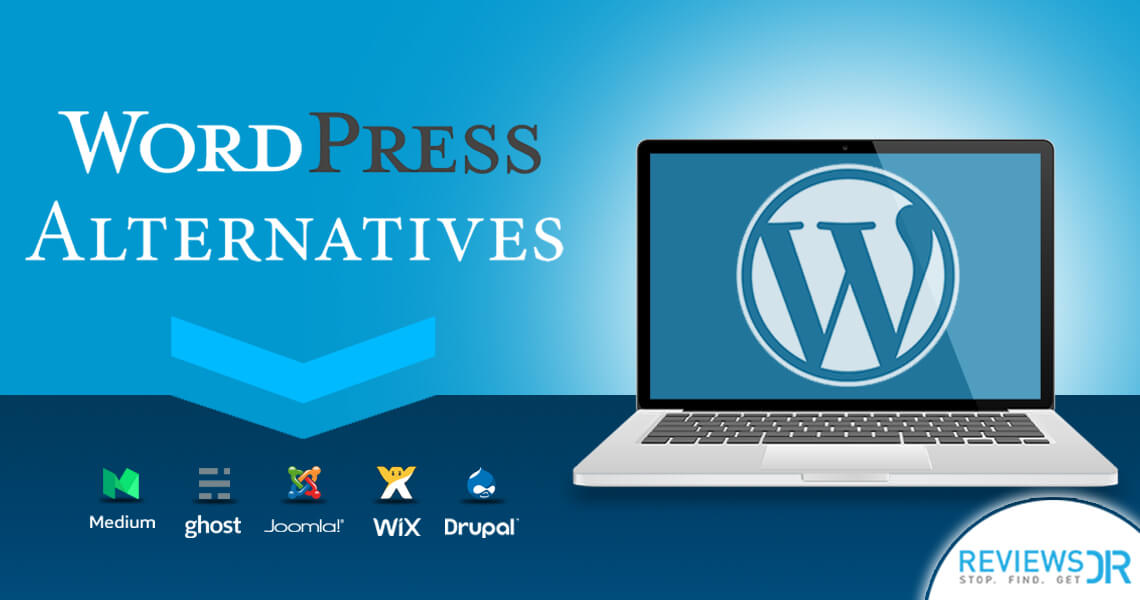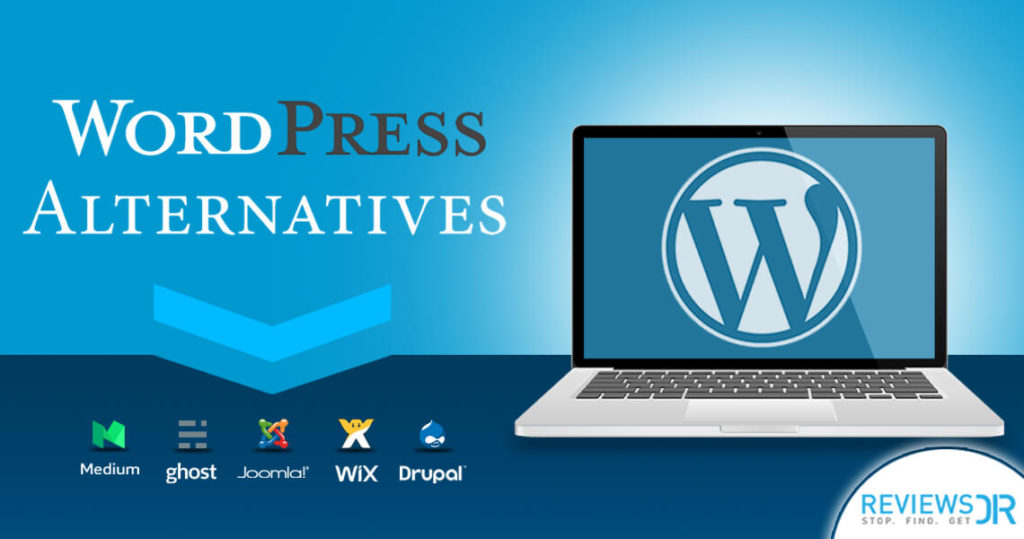 WordPress is a ubiquitous platform that powers millions of websites and helps gazillions of web owners to do business the way they always wanted. However, despite startling features and functionality, WordPress is now facing a stiff competition from a flurry of alternatives. But obvious, change is the order of nature, and the countless alternatives to WordPress only echo this fact yet again. Here, it would be interesting to how these WordPress competitors have managed to pilfer the rumble from the open source PHP & MySQL based CMS that has been now in the reckoning for more than 15 years. The following note throws light on some of the widely used alternatives to WordPress. But before that, let's know why WordPress is the choice of millions.
A Glance Into The Popularity of WordPress
WordPress has something for everyone and it is here to stay for long. Here are few stats to prove its dominance:
WordPress is the preferred choice of the 30% of the top 10 million websites running globally
The share of WordPress in the market of content management  across the world amounts to 60.2%
WordPress blogs receive more than 23 billion page views every month
Above 87 million new posts surface on WordPress blogs every month
Last but not the least, WordPress is the driving force behind 2,6823 websites of the top 10,000 sites
These stats are the mere indicators of the popularity that WordPress has gained over the years. Whether you want to develop a content management system, own a blogging platform to speak your mind, build a website for your business or wish to have an ecommerce portal to sell your products to the world, WordPress is always there. This open source web platform serves your requirements with the best of features, themes, plugins, templates, add-ons and more.
Best WordPress Alternatives You Should Consider Using
Despite its dream run across the globe, users don't mind switching over to alternatives to WordPress, in the wake of getting added capabilities for their websites. While they get success in using some of WordPress competitors, the other choices only compel them to retrieve their trust on WordPress. Are you also the one who prefer changes? Have you ever tried any of the alternatives to WordPress? If you are still thinking, here are few choices to make up your mind.
WordPress Alternatives for Blogging
The outbreak of WordPress worked as oxygen for ardent bloggers who always wished to speak their freaking mind to the world. It allowed people to post content online easily and connect with others through likes, comments, reblogs, etc. However, with the pace of time, many other alternatives to WordPress surfaced, which in fact, offer comparably better blogging features and capabilities. Here are the three topmost ones:
1. Tumblr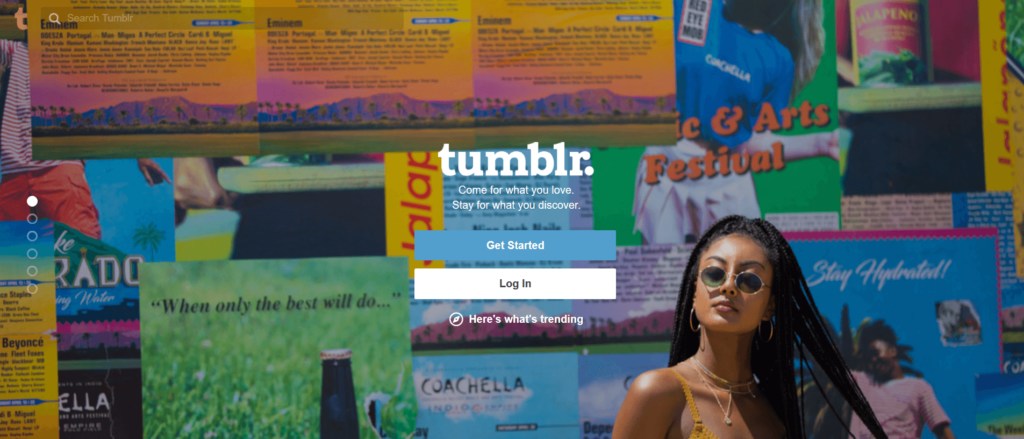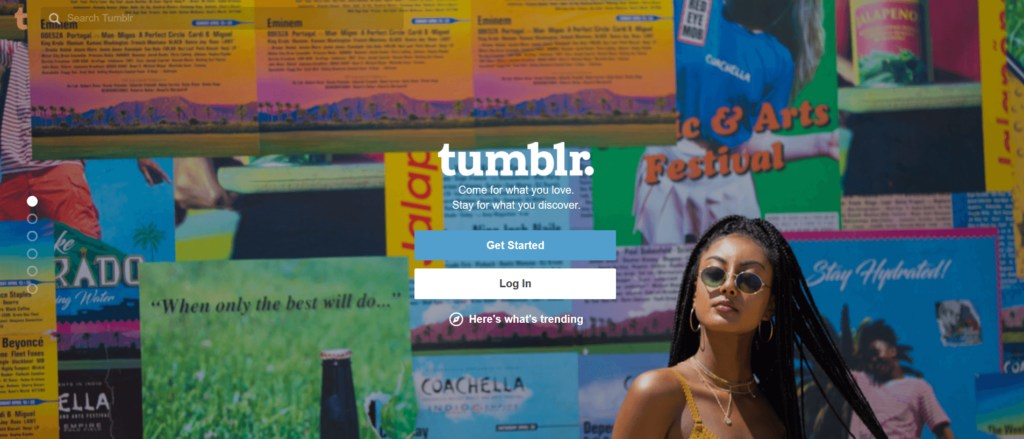 Acquired by Yahoo half a decade back, Tumblr is quite a popular microblogging platform, which allows you to publish content quicker than other blogging platforms. One of the strongest WordPress competitors to express writing hobby online, it suits young and comparably less professional users. You can choose from among free or premium Tumblr template designs for your blog.

PROS:
Easy to use without technical acumen.
Built-in user community to share content among each other.
Best for quick blogging and reblogging
CONS:
Appears more as social media site than publishing platform
Offers limited flexibility and control over your account
2. Blogger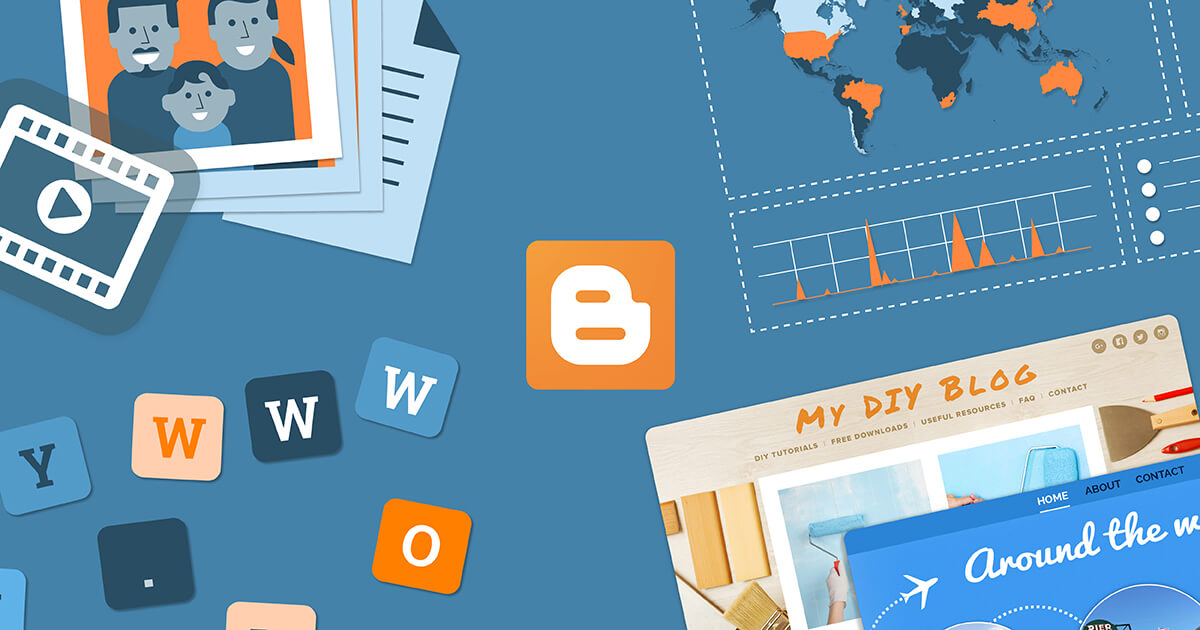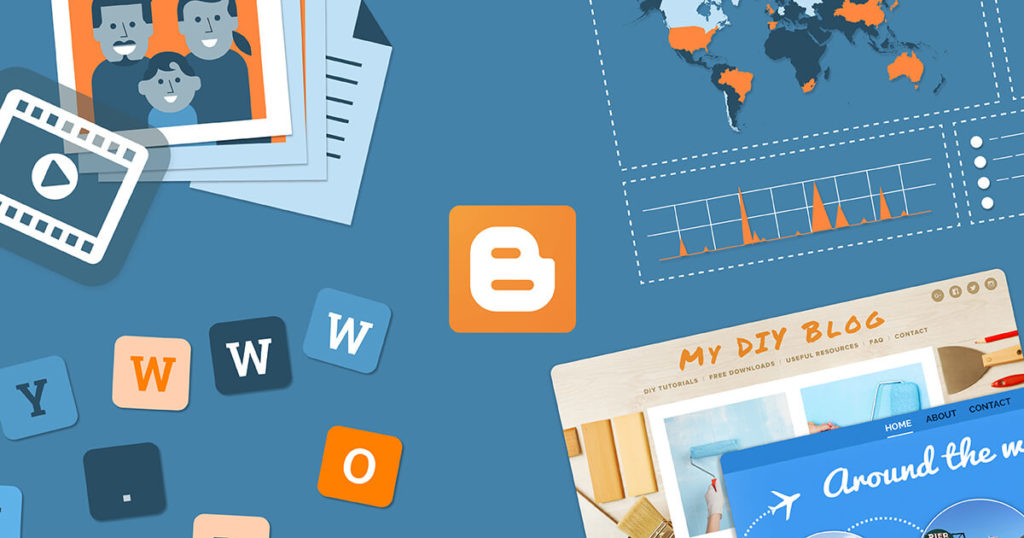 Also known as blogspot, Blogger is among the most simple and oldest alternatives to WordPress that lets you to write your heart out on the web. You can choose from among a range of layouts and customize the same as per your choice. Besides enabling a flawless user experience through its content editor, it also allows you to add new widgets to your blog from its library. A Gmail account is enough to create a blog on Blogspot.

PROS:
Offers features like traffic stats, Google AdSense integration
Easy to customize layout editor
Easy content creation with a Google Docs type of interface
Best platform to create a personal hobby blog
Secure blogging platform.
CONS:
The static layout templates are the same since long.
As a silver lining, you can use the dynamic theme, but it is also now old enough.
You cannot use any external plugin with blogger unlike WordPress
Shifting your website from blogger to another platform may tend you to lose your SEO rankings, subscribers, and followers
3. Medium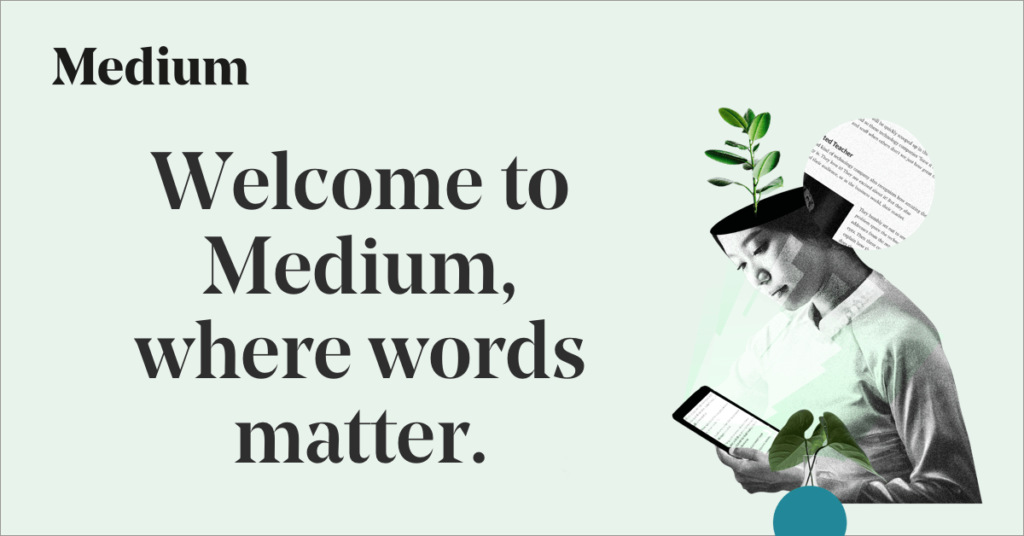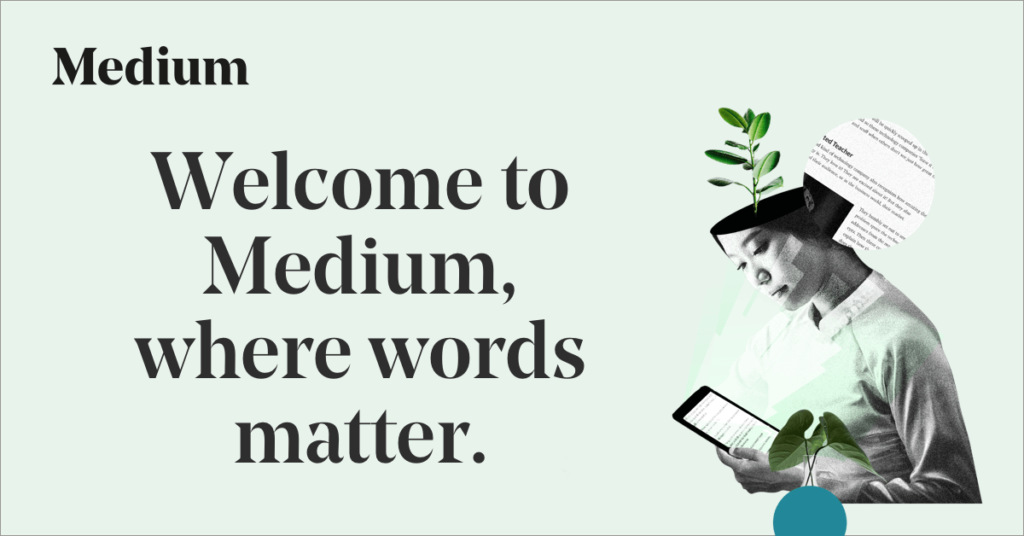 A promising publishing platform, Medium focuses mainly on blogging. It is one of the widely preferred WordPress alternatives that allows you to pen down you untold stories with the help of rich content editor. Its widespread reach all across the globe motivates bloggers to publish their content and be famous online.

PROS:
Built-in audience for your blog
Built-in features for social networking
Easy content creation with a Google Docs type of interface
A layman with limited technology knowhow can use it.
Brings together like-minded people
CONS:
It is not a content management system, so you cannot install it on your own web host. This makes it less flexible.
You do not have complete hold on the website's user experience as the owner can shut the website or cancel your account anytime.
Your writing really needs to be out of the box to outclass other writers on the platform.
Alternatives to WordPress in Website Builder Category
When it comes to website development, WordPress strikes one's mind instantly. It is beyond doubt a widely embraced website builder and a trustworthy content management system. However, the catch here is the lack of funds or time with the individuals and organizations that could often deter them from using this platform.
Managing WordPress CMS is easy, but with the many other drag and drop website builders entering the scene, it's not the WordPress autonomy any more. Yes, especially, if you:
Are not that tech friendly
Don't want to tweak codes
Can't wait your developers to make the changes or
Prefer a DIY platform to create your site
You can find many WordPress alternatives. Here are the highly rated ones.
4. Wix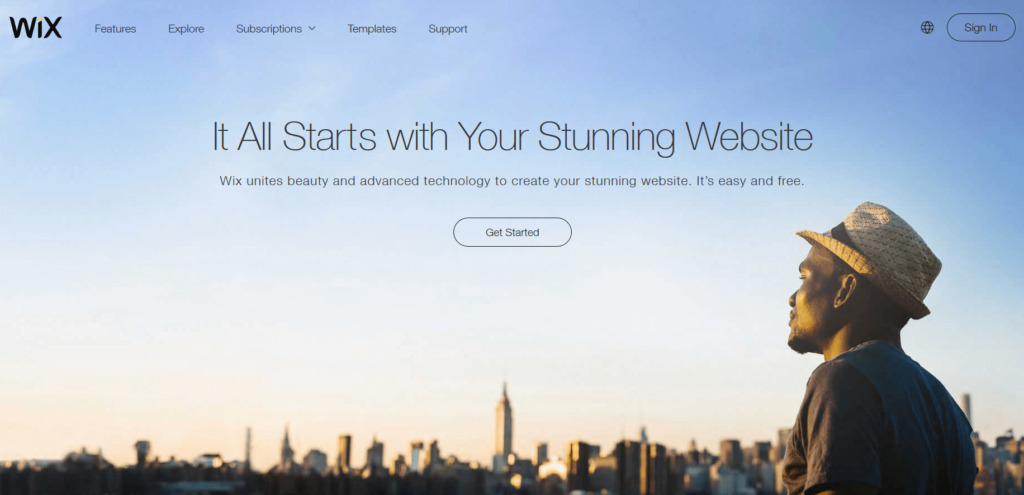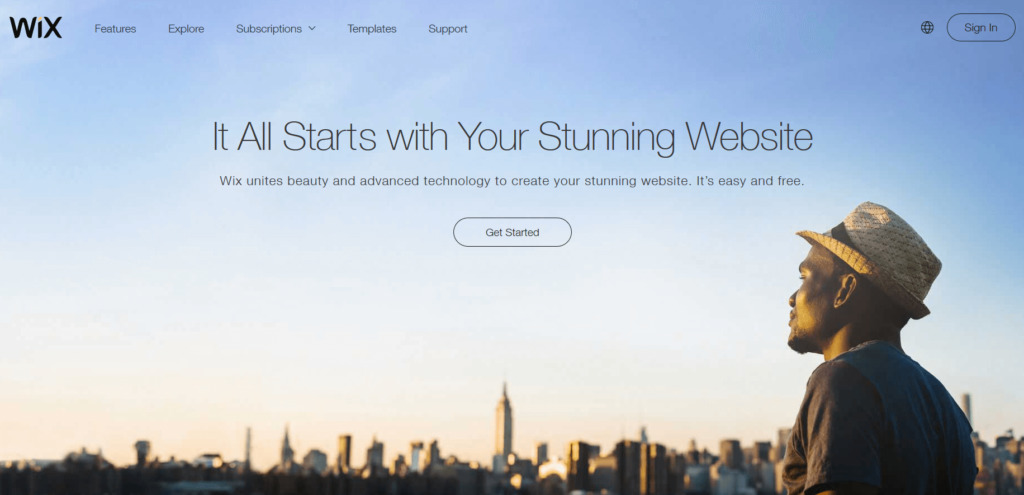 If WordPress leaves you with a smooth UX, Wix offers even smoother and simpler user experience. Meant for beginners, it almost spoon feeds the users with its drag and drop features. You simply need to choose a template, add text, upload your images, and set the appearance of the web page through drag and drop if required. That's it! What more? This freemium website builder could even host your site, leaving you little to worry about web hosting. To cut it short, if you agree to part ways with flexibility, this could turn out to be one of the prominent alternatives to WordPress. It also offers ecommerce support with paid plans.

PROS:
No need for any prior coding skills
Very simple to use
Can host your site
Free for wix.com subdomain
CONS:
You get simplicity at the cost of flexibility
You can't switch hosting
Your website's success depends on the performance of Wix
5. Squarespace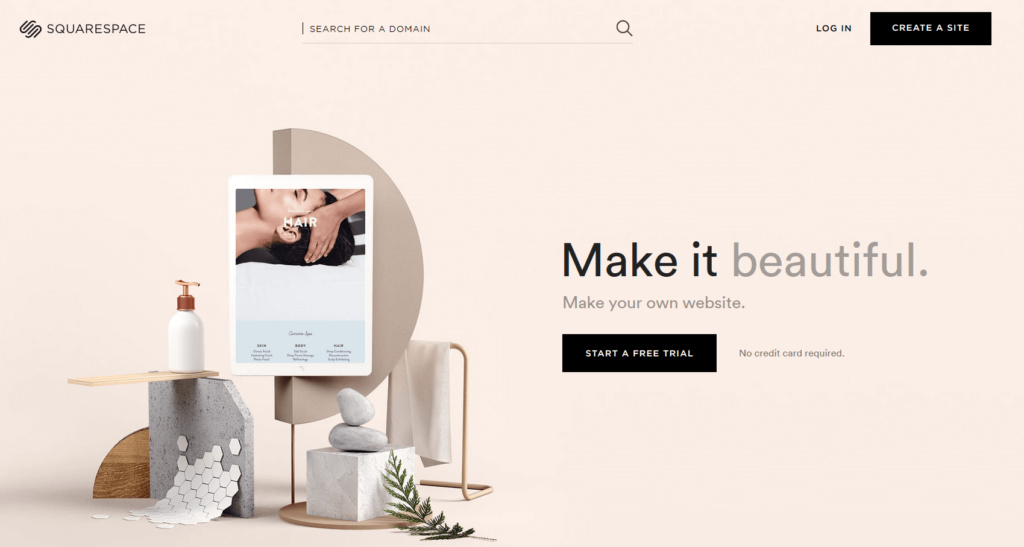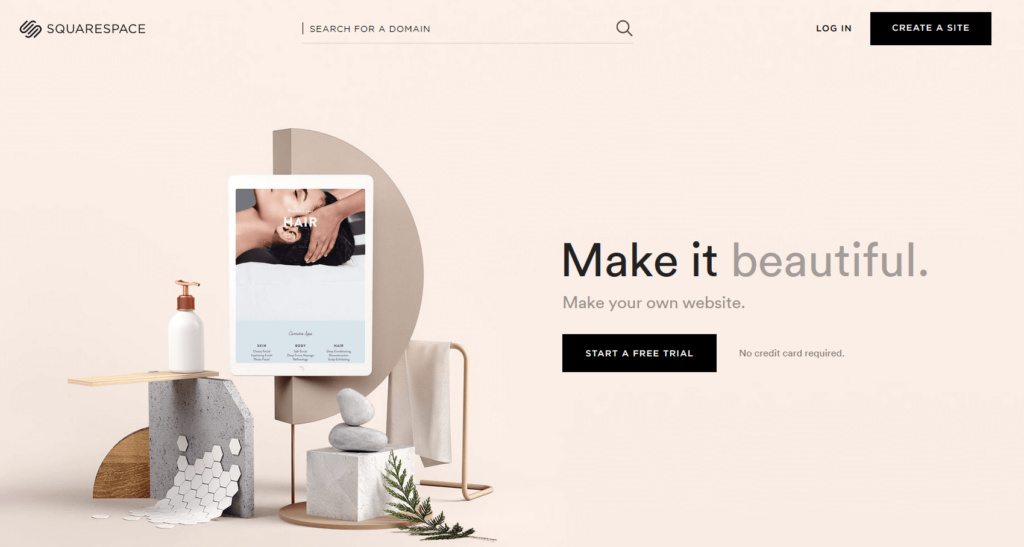 Another of the popular WordPress competitors, SquareSpace is again a simple service to use. Instead of being a self-hosted site, it is software as a service (SaaS), which lets you to build and host your site. The drag and drop feature of Wix prevails here as well; just select from among the attractive templates, customize them if needed and you get your dream website.

PROS:
Best for beginners
Offers unrestricted storage and bandwidth
Free domain name & SSL certificates
Suitable for both ecommerce stores and regular websites.
CDN ensures prompt delivery of site.
CONS:
Lags behind in flexibility
The availability of your website depends on a third-party
6. Weebly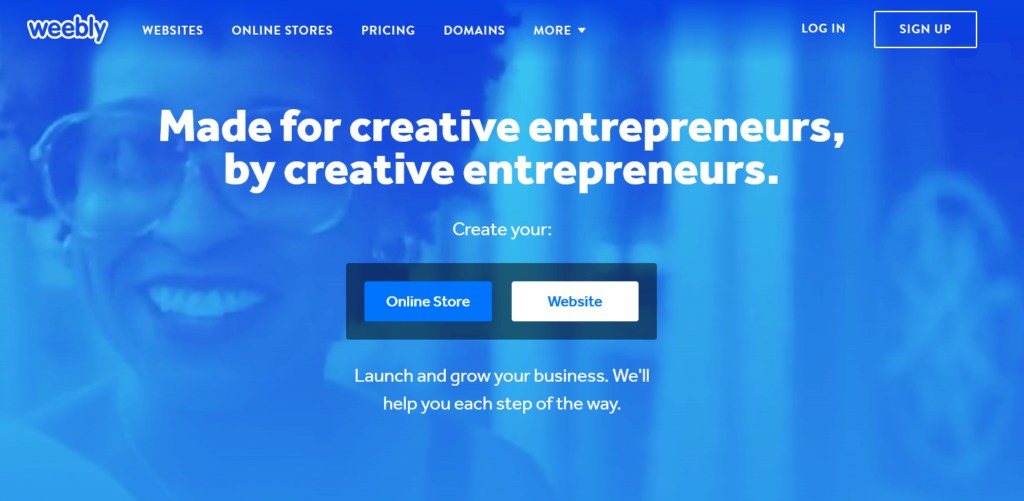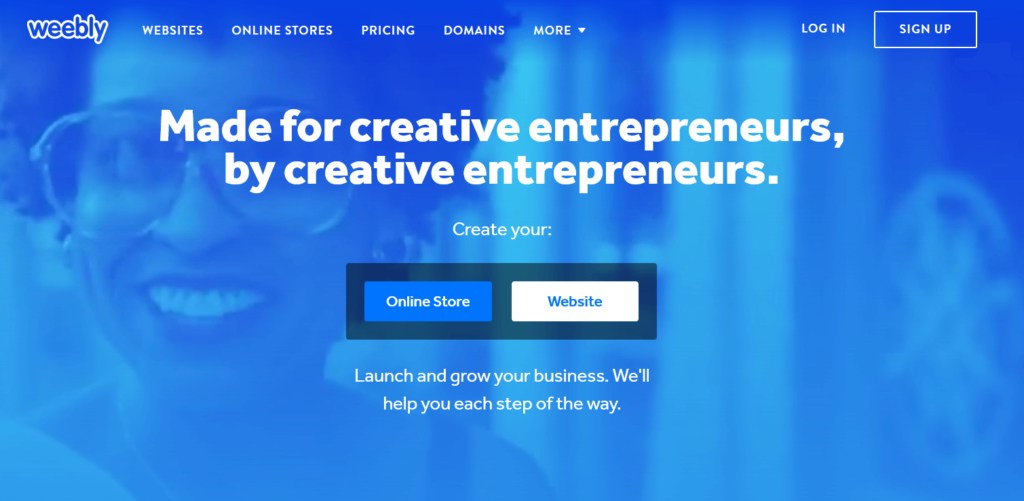 A popular website builder, Weebly qualifies to compete with the best WordPress alternatives owing to its user-friendly interface and minimum coding requirement. Even an 8 year kid or an elderly can create a Weebly website with ease. Moreover, it keeps introducing fresh designs to woo the users.

PROS:
SEO friendly and ecommerce ready
Pre-designed template
Drag-drop page builder
CONS:
Very few free options
Limited templates available for customization
Restricted control on the website
7. Google Sites
In the list of WordPress competitors, Google sites is yet another website creation tool. Especially, if you have to build a wiki page or a simple website, this is a suitable platform. However, it is still not the best of WordPress alternatives as it has become outdated owing to new website builders being introduced in the market.

PROS:
Its available free of cost
Easy to use
CONS:
Outdated as compared to its counterparts
Lags behind in functionality
8. Jekyll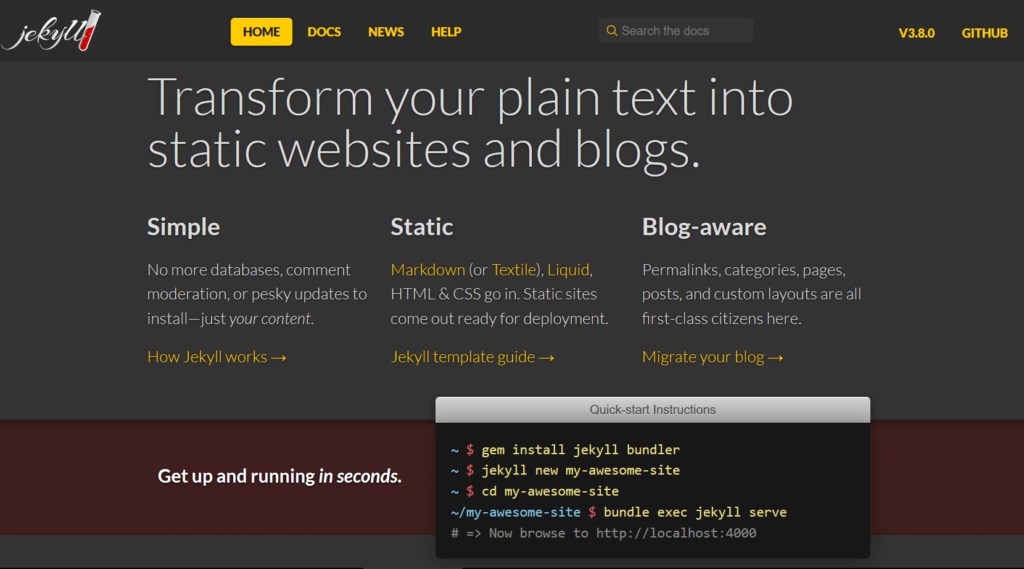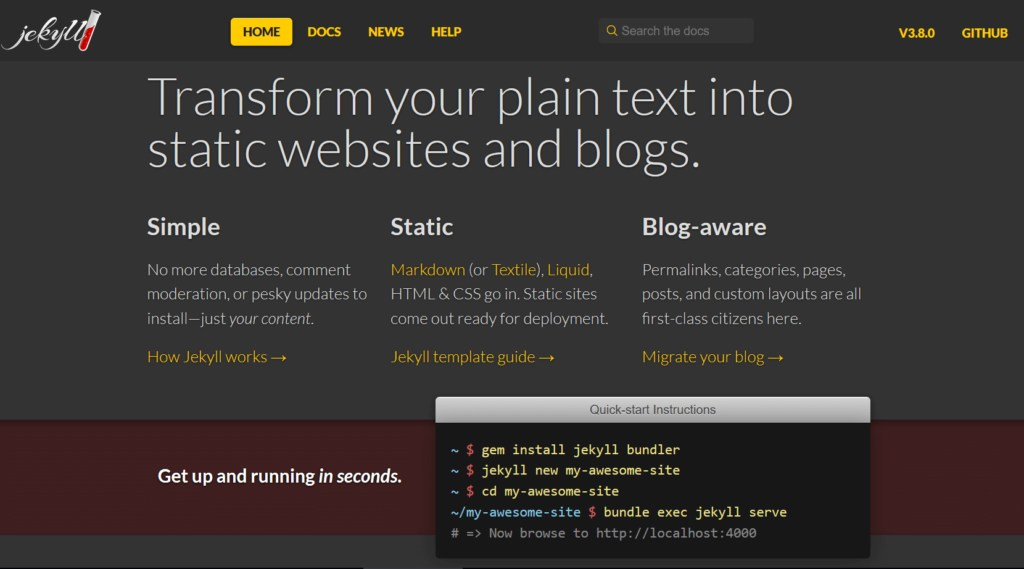 A static site generator, Jekyll is quite a worthwhile alternative to WordPress. It requires you to possess knowledge of SVN, Git, Markdown and Command line. In short, this website builder could appeal the coding aficionados, but not the beginners. It takes text files and combines them together to create static HTML pages

PROS:
Free hosting through Github pages
Sets you free from lengthy PHP scripts
Quick static HTML page loading
Secure from bot attacks
CONS:
Complicated for Non-programmers
No tool to manipulate images
Absence of Server side scripting, .e.g. contact forms
9. Jimdo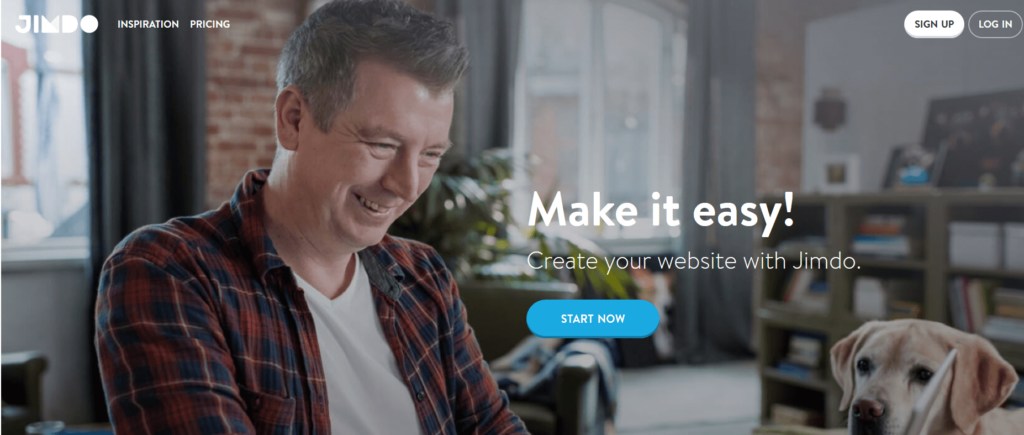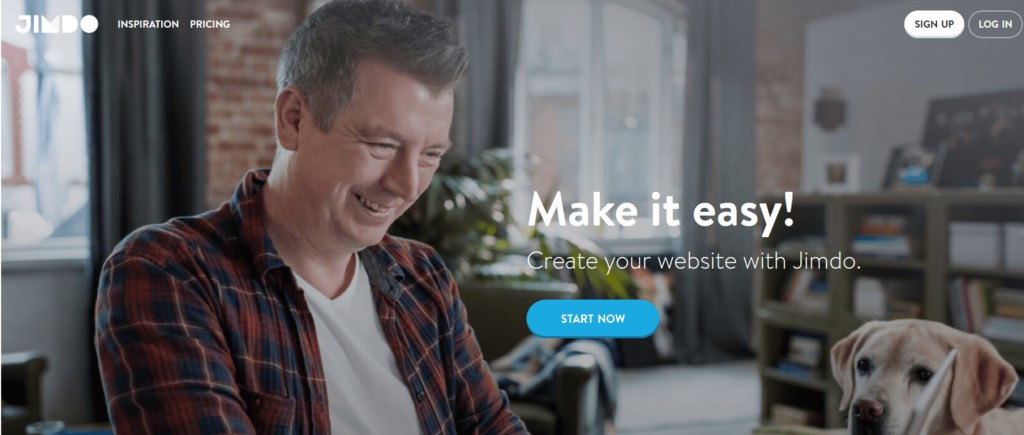 Websites built on Jimdo are SEO friendly, hence making this platform to stand tall amid the WordPress alternatives. It offers optimized designs for your mobile devices. Prominent features include Google Maps integration, Social Media integration, drag and drop, etc.

PROS:
Front end content editing in WYSIWYG manner
Takes care of all the technical aspects
CONS:
Limited designs
Limited free space with free plan

You can also read our WordPress vs HTML post to learn more about the subject.
WordPress Alternatives for CMS
With the pace of time, WordPress has now made many competitors in website building and Blogging field, and the same holds for CMS field as well. The newly introduced and the old content management systems keep posing challenges for WordPress since the very beginning. Moving on with this discussion, here are some of the most widely embraced alternatives to WordPress for CMS
10. Joomla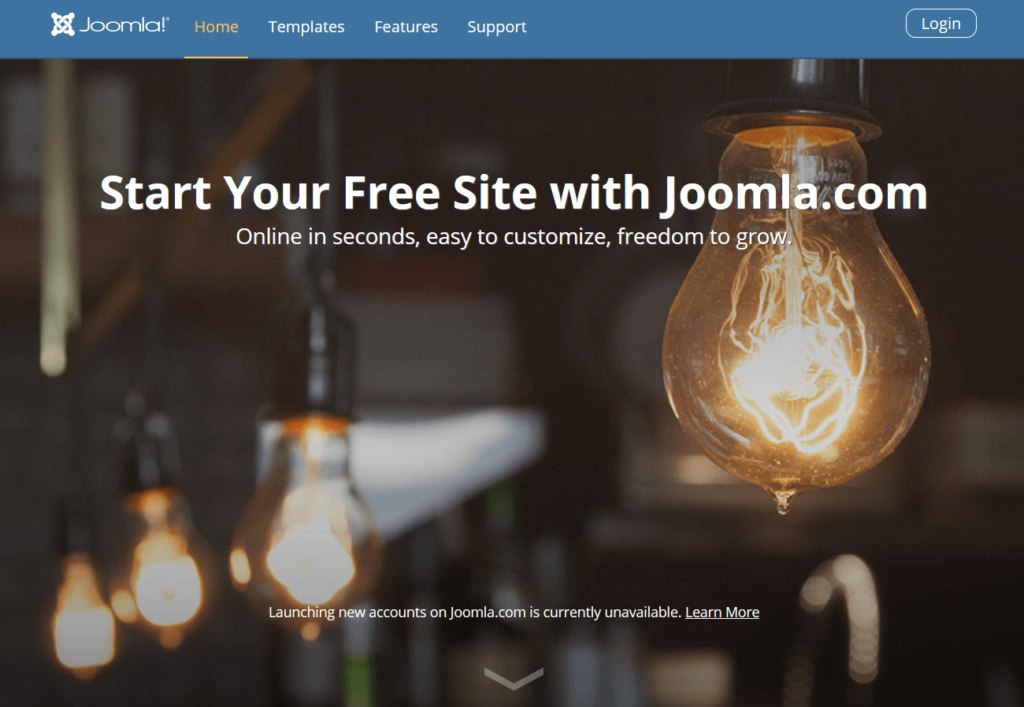 The open source Joomla CMS continues to flourish with its extensive community of developers and users since the year 2000. This strong and multi-purpose website builder platform comprises a wide variety of templates and extensions for you to choose from. Moreover, it can work fine on most of the web hosting domains.

PROS:
Out of the box support for multilingual plugins
Rich and community driven web development
Flexible permissions for content settings
CONS:
Not so user-friendly interface
Less efficient third-party extension ecosystem
11. Drupal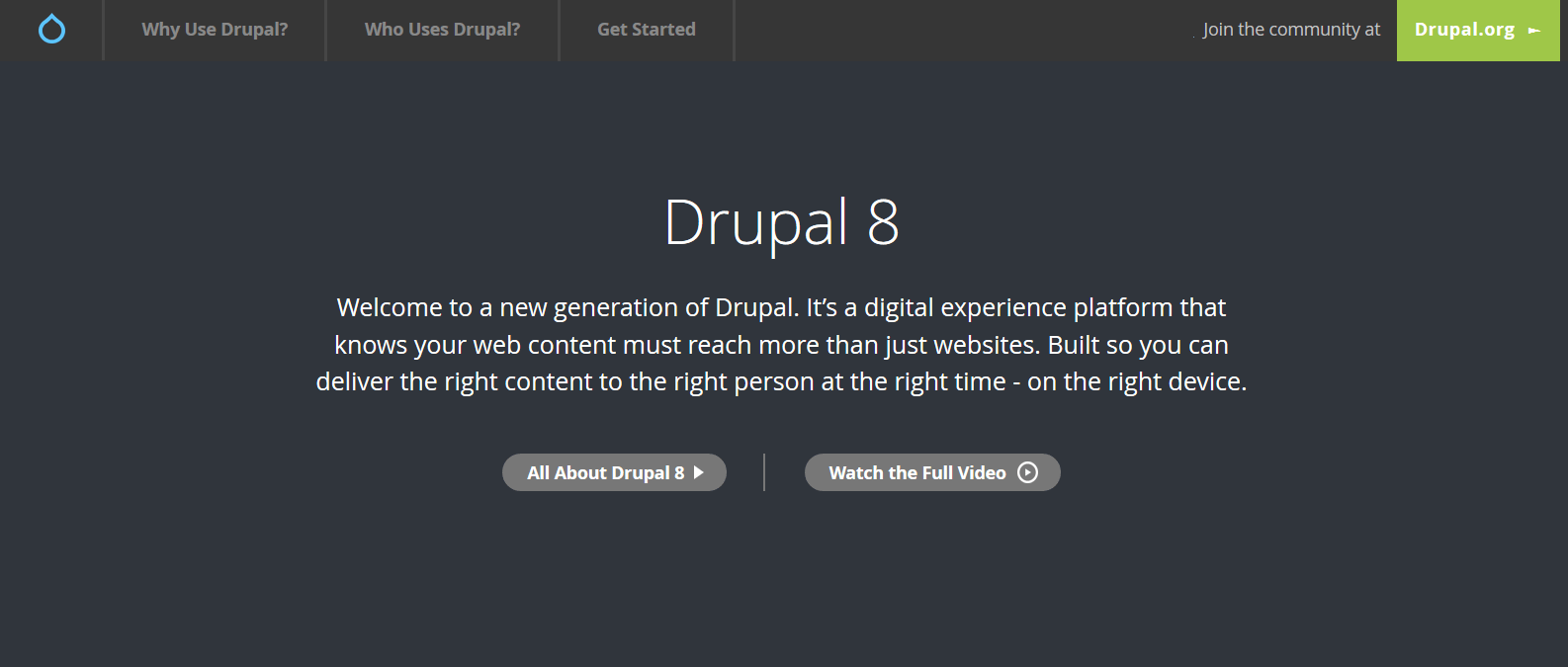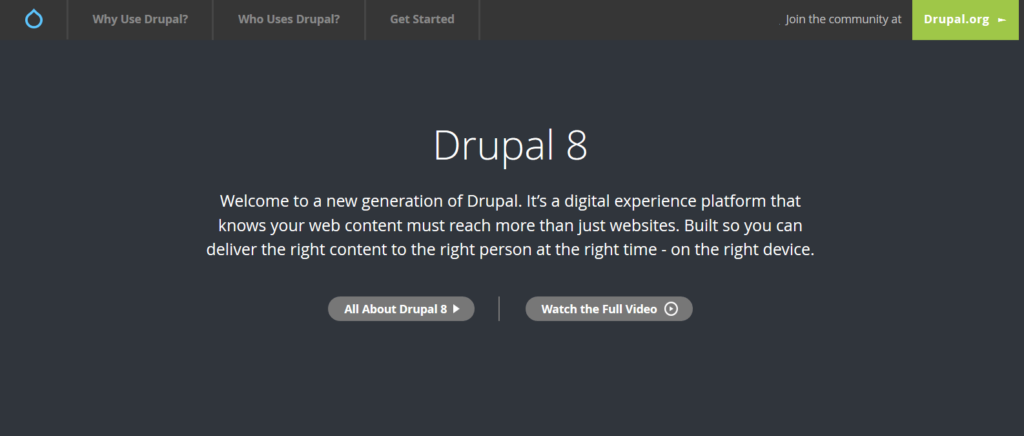 Even older than its counterparts, namely, WordPress and Joomla, Drupal is a flexible and powerpacked CMS. Though less user-friendly, its high end security and above par performance finds a majority of takers among large organizations that care for data safety.

PROS:
One of the most Flexible CMS
Suitable for large sized websites that require organizing and managing huge volume of data.
CONS:
Less user-friendly
Third party themes and modules are way behind WordPress.
12. Craft CMS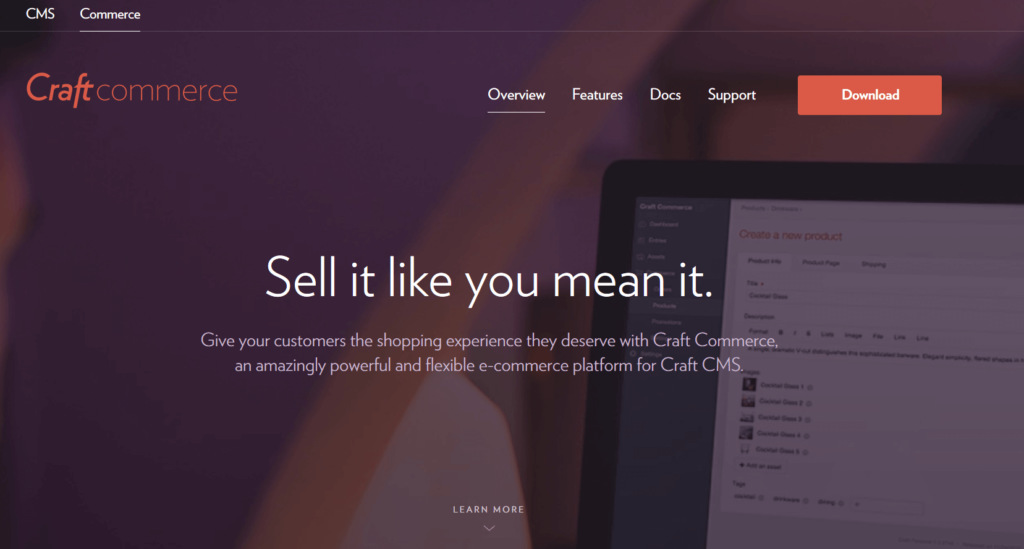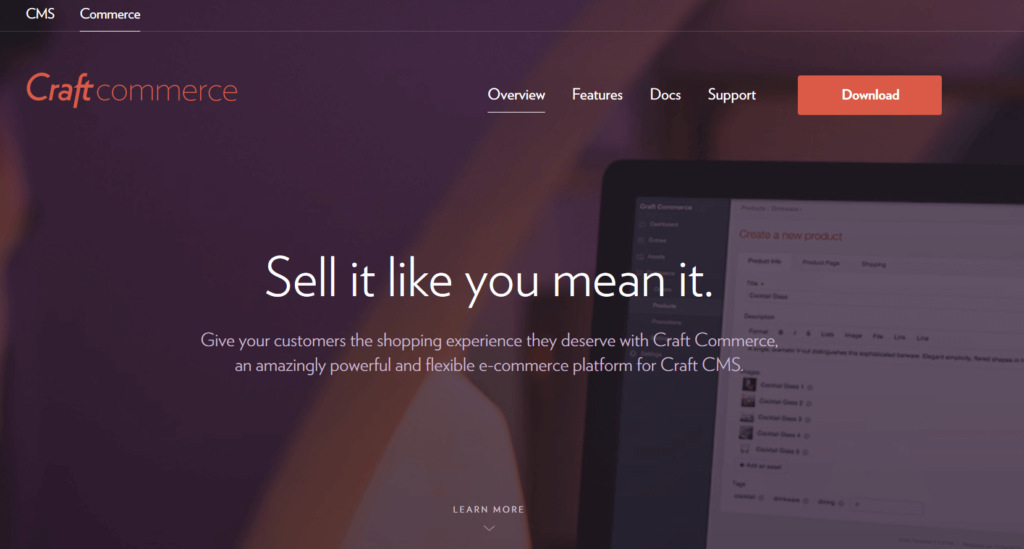 Craft CMS acts as the driving force behind the celebrated brands like Salesforce and Netflix. One of the prominent WordPress competitors, it provides backend for your website and offers its templating system to design your site's front-end. It gives you complete control of your content with 18 different fields and suits the best for developers.

PROS:
Flexible CMS
Allows the ease to add custom fields
Best for developers
CONS:
You need to hire a developer to create the front-end of your site
Limited support eco system as compared to WordPress
13. Pulse CMS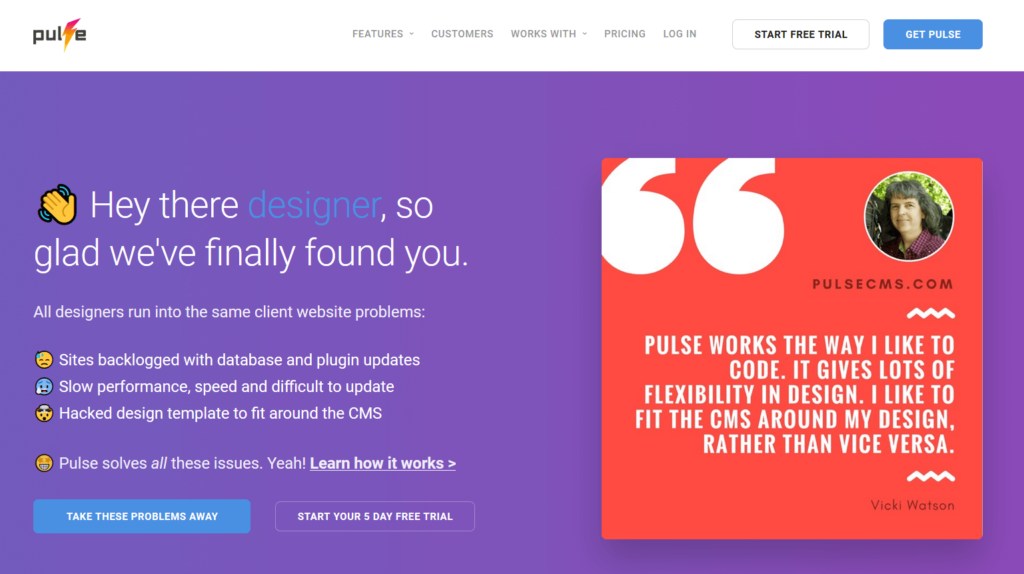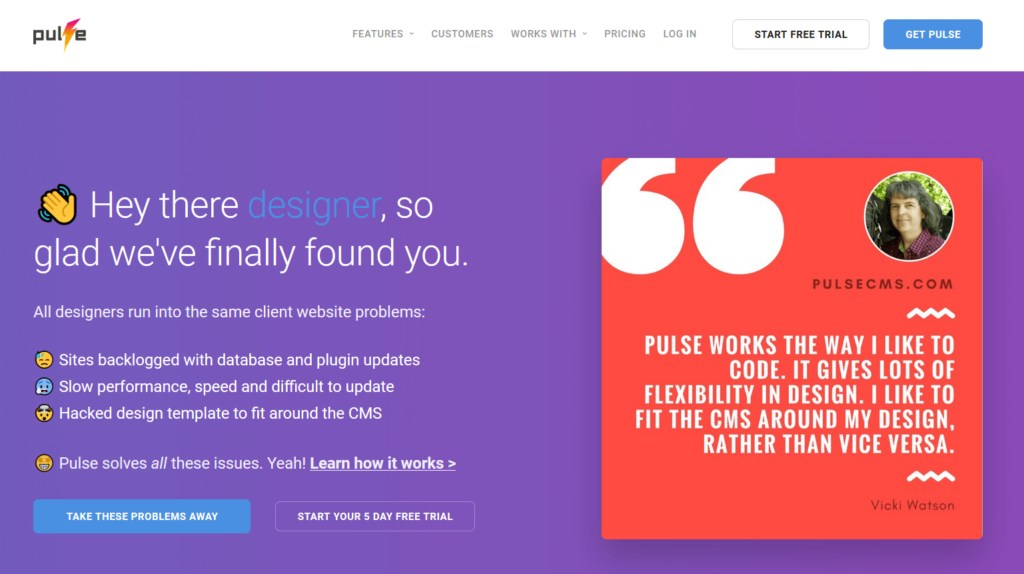 Among the alternatives to WordPress, Pulse CMS lies in the category of website builders that do not have a database. This factor makes it a light, easy to install and flat CMS.

PROS:
Easy to install
Lightweight
User-friendly interface
CONS:
Limited themes to choose from
Not suitable for non-programmers
Average support system
14. Grav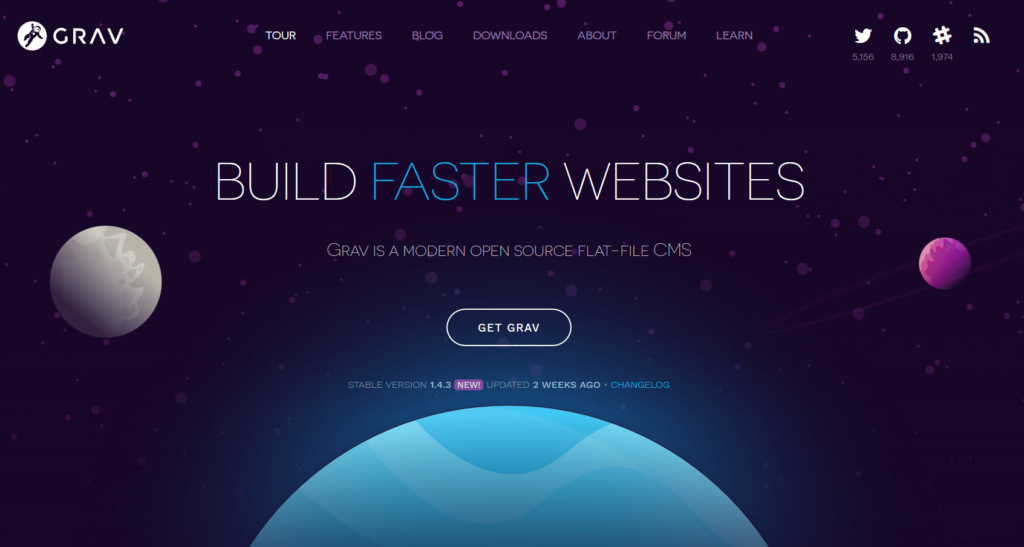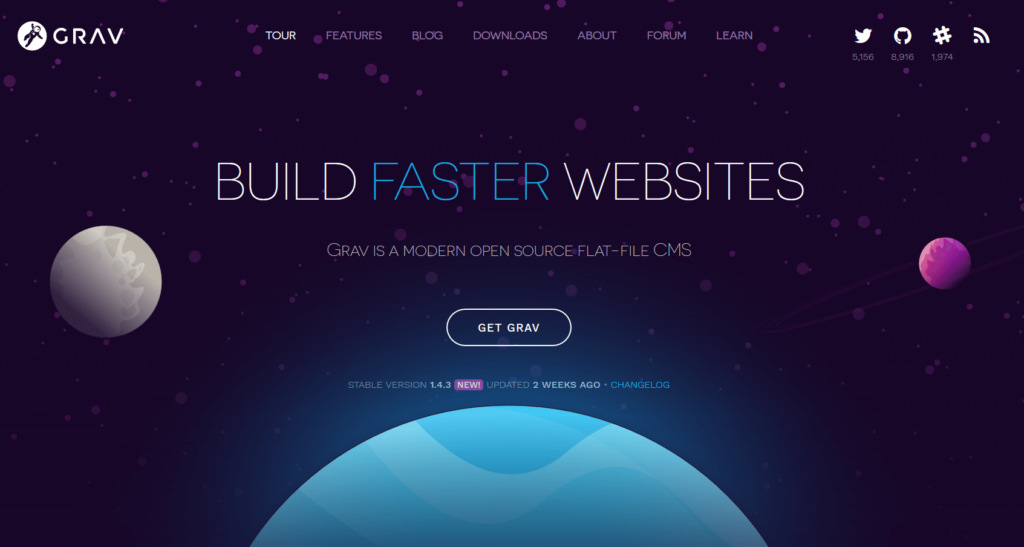 This is yet another of the powerful WordPress alternatives, which is free of database. The flat-file CMS allows you to define the custom fields for your content easily. In addition, it enables unlimited taxonomies for content management. The CMS leverages markdown text files to convert the content to HTML dynamically.

PROS:
Easy to define custom fields
Lightweight and fast
Reduced chances of bottlenecking
No additional tools required to build websites.
CONS:
Suitable for developers only
Not fit enough to build complex websites
Absence of database may prompt unauthorized users to access your content.
Alternatives to WordPress in E-Commerce Domain
WordPress has given way to many other platforms when it comes to choosing E-commerce domains. Indeed, it is a preferred platform, but the rapidly rising alternatives to WordPress have posed a major challenge to its supremacy in the web development industry. Here are three of the prominent WordPress alternatives that you would like to prefer for your ecommerce store.
15. Magento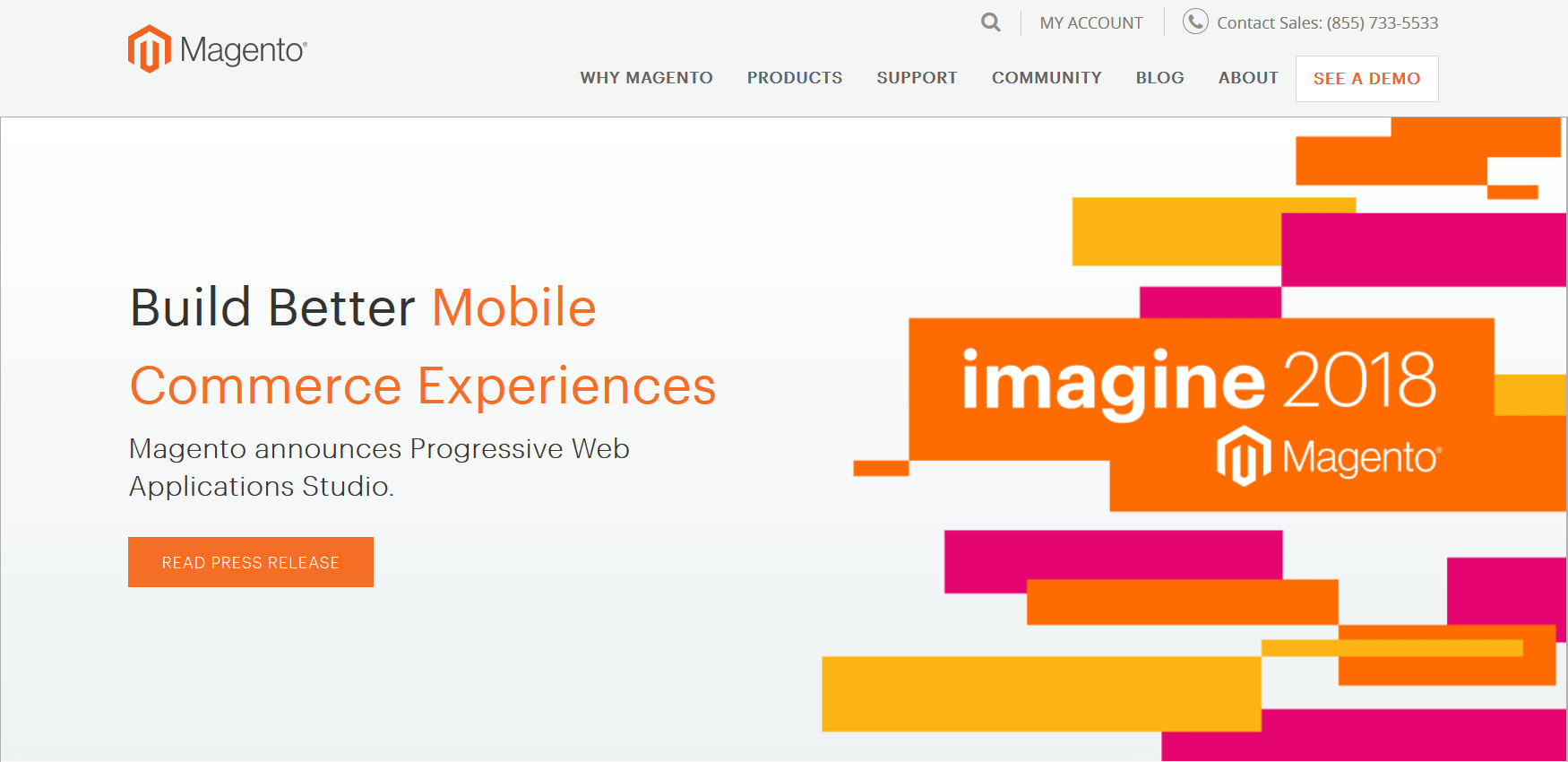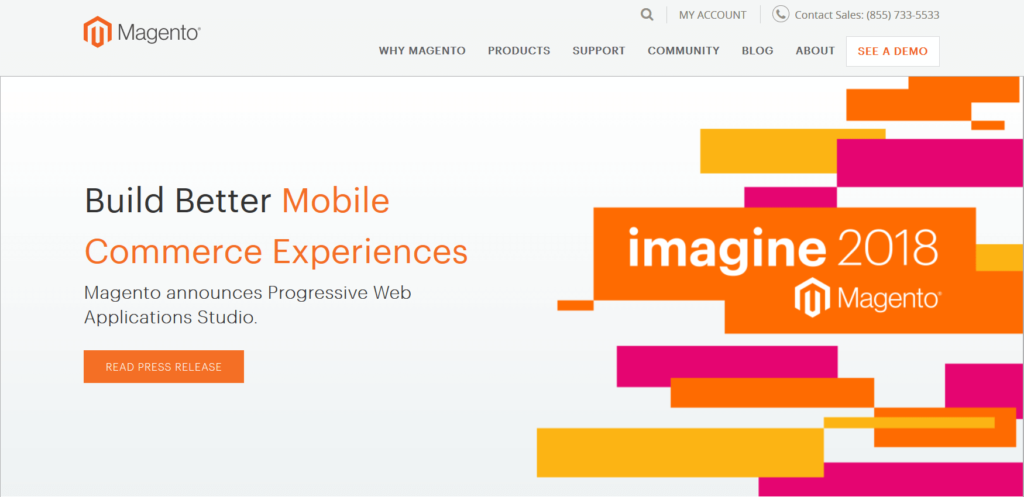 If you want a website to carry on with your ecommerce business, Magento is among the most suitable alternative to WordPress. Many factors would prompt you to prefer this self-hosted platform for your own online store such as advanced ecommerce functionality, multiple payment gateway options, countless add-ons and extensions and more.

PROS:
Contains build-in capabilities for multilingual support
Basic community is available for download free of cost.
Responsive and SEO friendly website
CONS:
Average looking website themes
Heavy load handling is often difficult
Suitable for use by programmers only
16. PrestaShop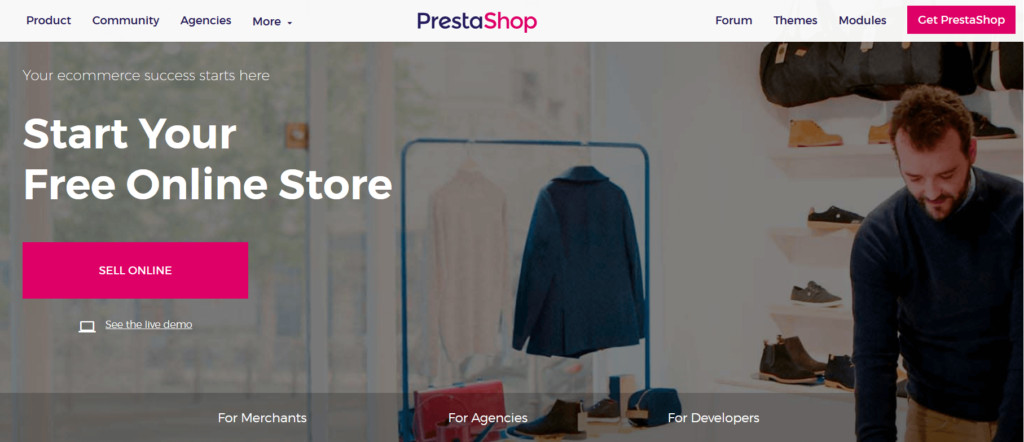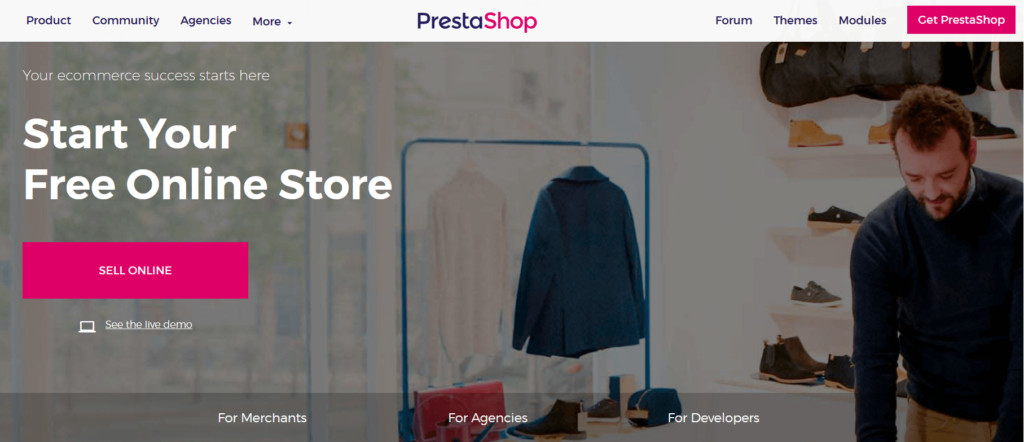 This WordPress alternative could work wonders for SMBs as it provides a rich range of flexibility and functionality. The ecommerce software allows you to choose from among 2000 themes for your website, all duly optimized to work fine on your mobile devices. In addition, it also lets you to gain access to 300+ features, hence giving an overwhelming experience for your web store. It is for sure one of the best WordPress competitors in ecommerce domain.

PROS:
Well-designed back-end system
Ease to add and extend PrestaShop modules
Flexible administration panel
CONS:
Slow back-end process
Not a suitable choice for multiple user interface
Pretty expensive modules
17. Shopify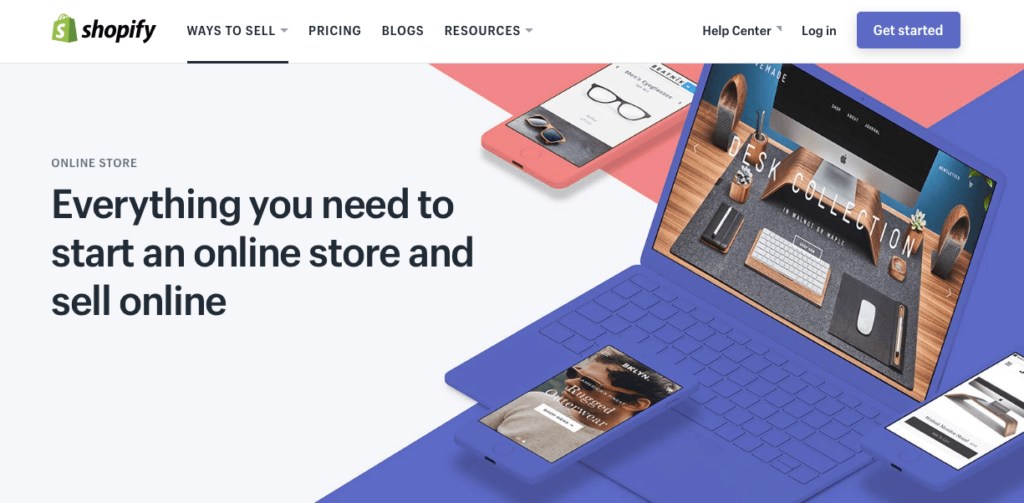 Shopify has turned up as one of the exclusive alternatives to WordPress plugins such as WooCommerce for creating ecommerce websites. It allows the users to benefit from numerous built-in shopping carts and templates. Moreover, it also offers fully hosted plans, along with unlimited products, bandwidth and storage to help you focus only on selling your products.

PROS:
70 payment gateways
Customized store branding
100+ web designs and themes
CONS:
Cheapest plan allows storing only 25 products in the database
Coding knowledge is essential to customize the website template
Expensive plans as compared to other WordPress competitors

We have also did a showdown of e-commerce sites lately to see which of the options are best.
So Which Of The WordPress Alternatives You're Using?
With so many WordPress alternatives available for you to choose from, singling out the best is indeed a tough task. However, the more you search for the ideal platform, the better are the chances for your website to gather more traffic and hence leads. The way of developing and operating a website differs according to the user and the intended purpose. Beyond doubts, WordPress works effective for most of the purposes, whether you want a website for ecommerce business, blogging, website development, or for CMS. Still, it is good to try out new alternatives. Most probably, they will help you abide by your requirements and comfort level even more, hence making way for increased happiness, success and satisfied customers.
Still In Love With WordPress?
Are you still the one who prefers putting money on WordPress despite having a platter of options at your disposal? If so, then you join many who deter to replace it any of the WordPress competitors, and why not! After all, it is the world's most preferred web platform and for ardent lovers, none of the WordPress competitors matter until they are getting flawless services.