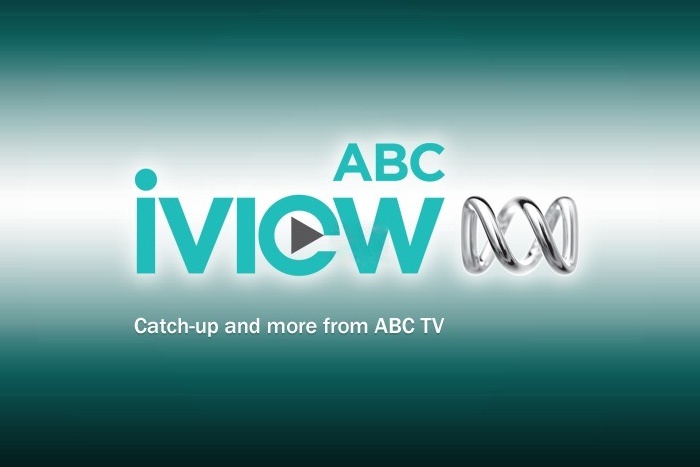 Australians are in love with ABC iView and why wouldn't they be? ABC iView is a TV service for free by Australian Broadcasting Corporation. iView knows what viewers want to watch and how they want to watch, that's why it has a comprehensive catch-up TV service on the internet. You can watch ABC's broadcast channels, ABC live streaming, exclusive iView programs (some of them appear on iView before the TV). The major reason behind the success of ABC iView live is its superb compatibility features. You can watch it on a wide array of devices. It is all heroic until now but I should talk about the villain too. Like in any other streaming platform, geo-restriction presents itself as a heinous nemesis here as well. Yes, folks, the ABC iView live is available in Australia only.
How To Watch Australian TV Overseas For Free
Villains are good. They make life interesting and gives us the motivation to achieve our targets. This time we are dealing with geo-restriction bestowed upon ABC iView live. The wise action here is to combat with a VPN. Hear me out, ABC iView has no problem with you unless you are not from Australia. You simply have to appear to be in Australia for watching the free internet TV service. Well, a VPN can shift you to any country virtually. Your plan of retaliation must include subscribing to a VPN service, signing in, connecting to an Australian VPN server, and finally, accessing ABC iView live online without any trouble. In case, you are not sure which VPNs are right for this job, I have sorted out the best ones here. Please do check;
Top 5 VPNs To Watch ABC iView Outside Australia
Why ABC iView Live Is Such A Hot Shot
Remember I talked about the compatibility features of ABC iView live in the beginning, well, I consider it the reason behind the instant success of ABC iView. You can watch the free internet TV service on anything. Let me dissect the length of ABC iView's compatibility. Here we go;
Web Browsers:
Provided you have the latest Adobe Flash Player, ABC iView live is compatible with following web browsers;
Google Chrome (only latest version)
Firefox 42 or above
Safari (only latest version)
Internet Explorer 9 and above or Microsoft Edge
Mobile Devices:
ABC iView app is available on iTunes and Google Play Store for iOS and Android devices respectively. However, ABC iView doesn't support all versions of these operating systems. ABC iView app is compatible with iOS 7 or above and Android 4.2 Jellybean or above.
ABC iView app can be downloaded in following mobile devices;
Smartphones:
Google Nexus phones
HTC One
Sony Xperia Z series
Apple iPhone
iPod Touch
Samsung Galaxy series
Samsung Galaxy Note series
Tablets:
Samsung Galaxy Tab
Samsung Galaxy Tab 2 (7.0) & (10.1)
Samsung Galaxy Tab 3 (7.0), (8.0) & (10.1)
Samsung Galaxy Note (8.0) & (10.1)
iPad
iPad Air
iPad Mini
Google Nexus 7, 10
Sony Xperia Tablet Z
Gaming Consoles:
If you thought web browsers and ABC iView app is enough, you will be surprised to know that the free TV service is also available on all major gaming consoles. You can watch ABC iView live on;
Sony PlayStation 3 (PS3)
Sony PlayStation 4 (PS4)
Microsoft Xbox 360
Microsoft Xbox One
Smart TVs:
Of course, ABC iView live is also available on Smart TVs. It is good to check before buying the TV but ABC iView live is available on the smart TVs of following brands;
Sony
Samsung
LG
Panasonic
Streaming Devices
Well, ABC iView live is also present on the following streaming devices;
Telstra TV
Apple TV (4th Generation)
Fetch TV
Overview Of The Best VPNs To Watch ABC iView Outside Australia
I don't like to keep my readers hanging by just giving them a tease about the VPNs and not disclosing too many details. Although I appreciate users who like to assess a VPN service provider thoroughly before putting their at money at stake. However, it is my obligation to provide you with more details about the selected VPNs to watch ABC iView outside Australia. Hopefully, my input will be valuable to your final decision.
1- Express VPN
Express VPN is shining on the top of VPN industry. It is a name that has earned most respect and love from customers and critiques alike. I love it too. Especially, its commitment to the highest quality of service is commendable. Express VPN is a good choice for ABC iView live because it provides good internet speed. It is a crucial aspect when you are hunting for a VPN to watch live streaming. Of course, the issue can be pricing. Express is the expensive one. The pricing packages will cost you a good amount. If your sole purpose to get a VPN is ABC iView live stream then you can find an alternate reasonable option. However, if you also want a VPN for online privacy and security then there is no one better than Express VPN.
GET EXPRESSVPN TO WATCH ABC iVIEW OUTSIDE AUSTRALIA & ENJOY 35% DISCOUNT
2- NordVPN
NordVPN is very easy to use. The client for desktop and the apps for mobile devices are simple. You won't have a problem finding different options and customizing preferences. The software will hold your hand and guide you to the right places. In this regard, NordVPN is unbeatable for first-time users. Moreover, NordVPN promises blazing speed. However, the reality is a bit disappointing than that. I wouldn't agree with the "blazing" description but it provides good internet speed that will do the job. Your money is safe with NordVPN as it gives 30 days money back guarantee. NordVPN is a perfect match for ABC iView live.
GET NORD VPN TO UNBLOCK ABC iVIEW OUTSIDE AUSTRALIA
3- Ivacy VPN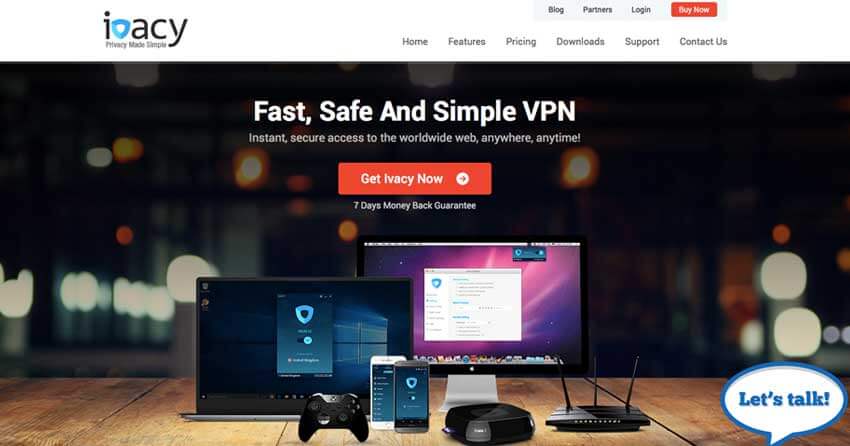 In order to watch ABC iView live stream, you can seek help from Ivacy VPN. The company is based in Singapore – a country known for its soft internet laws. Ivacy was founded in 2007. It has 250+ servers in 44+ countries. Australia is one of the countries where Ivacy has placed its VPN servers. You can connect to those servers and enjoy ABC iView live stream. There are very few reservations with Ivacy but it can work on improving its customer service. However, I have no complaints in the pricing department as it has really affordable packages.
GET IVACY VPN & UNBLOCK ABC iVIEW OUTSIDE AUSTRALIA NOW
4- IPVanish VPN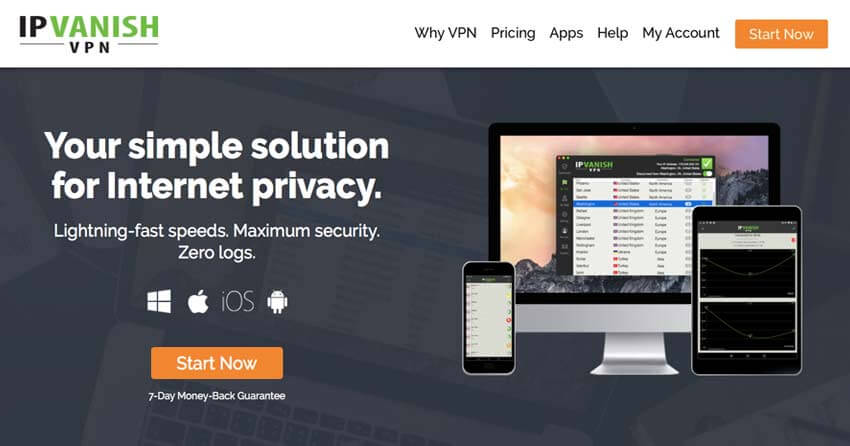 Let's start with what I don't like about IPVanish. First of all, it just gives 7 days money back guarantee. Come on, seven days are not sufficient to judge a VPN service provider. Customers should get ample time, at least half a month. IPVanish should improve its money back guarantee. Besides that, IPVanish is pretty impressive. It has user-friendly apps and clients for all your different devices. It claims to be the fastest VPN out there and I am not disagreeing. It has a massive network of 750+ VPN servers in more than 60 countries with 40,000 plus IP addresses. You should already hire it for ABC iView live stream.
GET IPVANISH & LIVE STREAM ABC iVIEW OUTSIDE AUSTRALIA NOW
5- Getflix VPN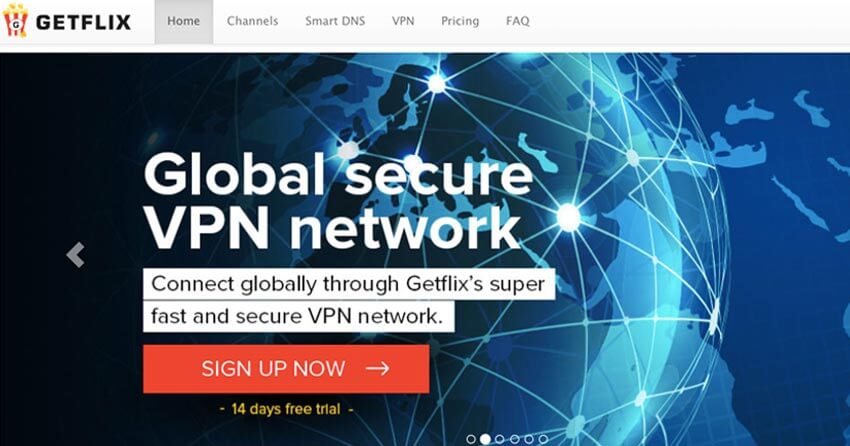 Getflix VPN is the VPN for streaming videos online. I hope you got that by its name. There are many VPNs who talk about security, privacy, and browsing anonymously but Getflix mostly focuses on enabling the most amazing binging session anywhere in the world. For that purpose, Getflix has unlimited speed and bandwidth. It is compatible with a number of operating systems and devices. So of course, Getflix is good for ABC iView live. Moreover, Getflix has a strict no log policy. It doesn't keep any data about its customers. The idea is to protect the users. Getflix cannot share the data if it doesn't have it.
CHOOSE GETFLIX TO WATCH ABC iVIEW LIVE STREAMING FROM ANYWHERE
ABC iView Live Stream Is In Your Reach Now
You and I have come a long way. We started with claiming the geo-restriction a real nemesis between you and ABC iView live and went on to find the right ammunition tool to combat. Well, the good news is there will be no bloodshed as the villain can be killed peacefully with the help of a capable VPN service provider.
ABC iView live stream is in your reach in every corner of the world if you have subscribed to a reliable VPN. Just sign in to the VPN on your chosen device, connect to an Australian server and start your binging hours on ABC iView.