Dodow Review 2023: Can It Really Guarantee Restful Sleep?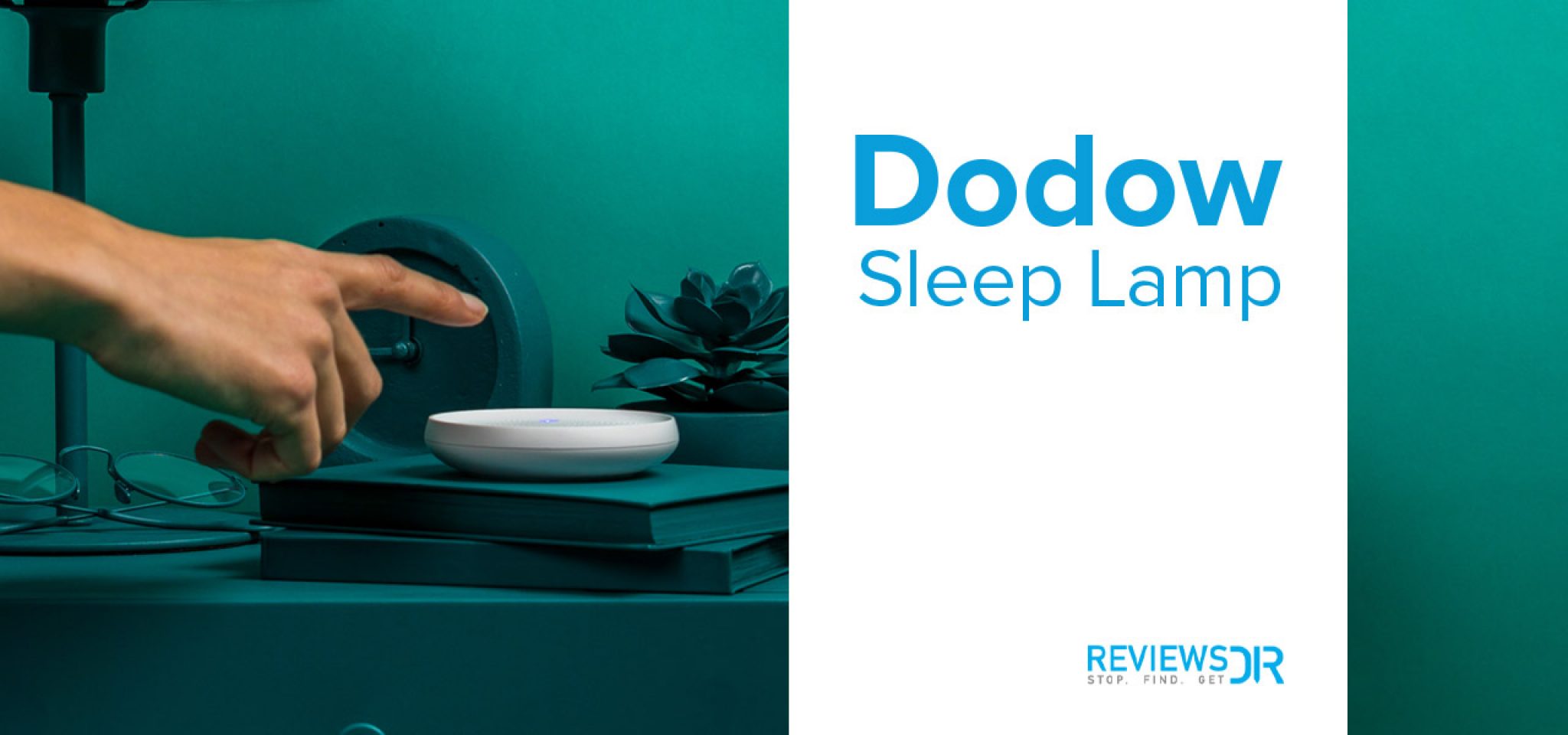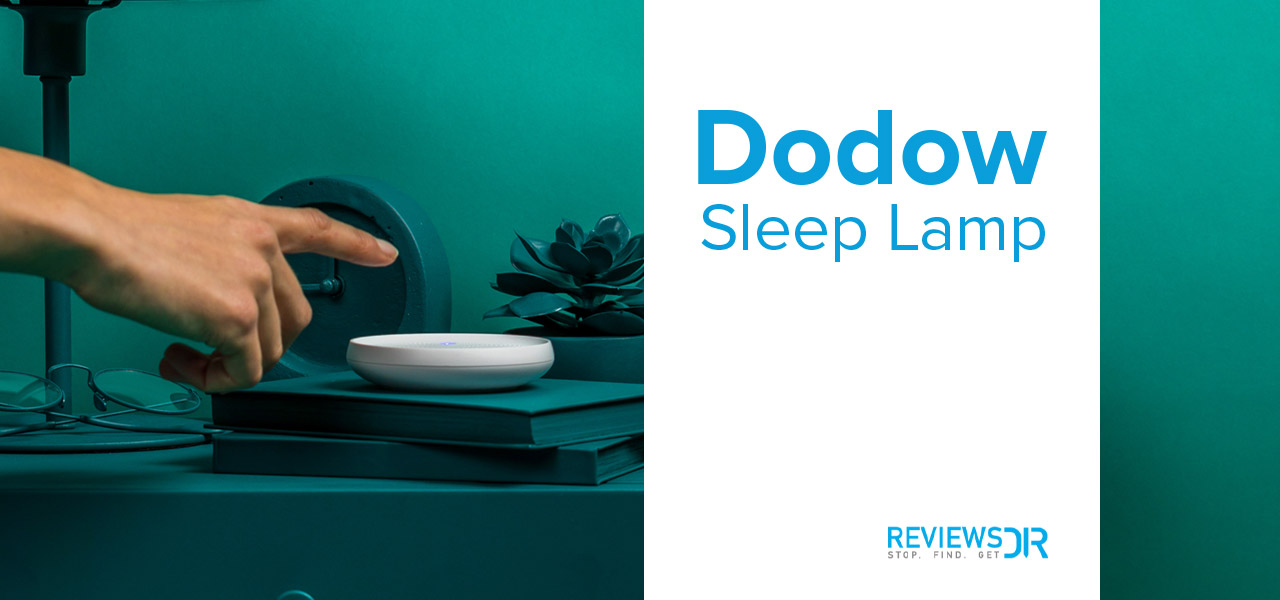 Having restful sleep is not only a luxury but a basic need in today's stressful times. Insomniacs have finally come up with a solution – the Dodow sleep lamp! Can this device help you quickly fall asleep every time? Learn more in one the best Dodow reviews by reading on.
Buy Now
Sleep Like a Baby with Dodow
Drift off to a restful slumber with the Dodow sleeping device - at a 100-day money-back guarantee!
Restful Sleep – What Everyone Dreams Of
Everyone wishes they could be good at falling asleep faster – we would do anything just to have the kind of deep sleep that only babies enjoy. Deep restful sleep is not only important for our bodies, but it's also essential to our mental and emotional health! Most of us have turned to all kind of sleep aids: from teas, listening to "white noise" sounds, to taking prescription sleeping pills.
When Some Sleep Aids Do More Harm Than Good
Some sleep aids have worrying side effects:
Teas might make you pee in the middle of the night
White noise can bother you more than lull you to sleep
Sleep medication can become addictive
Some of these sleep tools can make you feel groggy when you wake up. Our nervous system can only take so much stress! People want more natural sleep solutions to help them if they have trouble falling asleep.
Fall Asleep Faster in a Healthier Way
Alex and Pierre, two self-confessed insomniacs were so wary of sleep medication side effects that they turned to alternative ways to relieve their sleep anxieties – meditation. The two friends, together with another friend, Gui, created the device – a LED light metronome (a tool that emits a steady pulse) device that encourages patterned meditation breathing to induce sleep.
Dodow Sleep Device Specifications
It's a small, lightweight plastic disc that runs on 3 AAA batteries. The sleep aid device measures 3.54 x 3.54 x 0.71 in and weighs 6.3 ounces. It produces a dim blue light that can be projected to a flat surface. The device emits a pulsing light that grows gradually and shrinks at slow intervals.
Dodow sleep aid device reviews state that the device can be set to two modes: it can work for 8 or 20 minutes straight. The product comes with an instruction manual and an exclusive online sleep platform membership. Users can turn on, adjust the timer and choose light brightness levels by tapping the disk.
Users Instructions
According to Dodow reviews, you will need to match your breathing to the device's pulsating beam.
While looking at the light projected on your ceiling, you inhale when the blue light expands.
Exhale when the light becomes smaller.
Repeat the process until you fall asleep.
Note: The sleep aid slows down your breathing to 6 breaths per minute. This event decreases your heart rate – you'll be more relaxed as a result. A person then falls asleep quickly in less than an hour of doing this breathing exercise.
To turn on: it gradually lights up when you do a quick firm tap on the disc
To turn off: Press on it longer until it switches off
To set the 8-minute cycle: tap sleep aid once
To set the 20-minute cycle: tap twice
To adjust light brightness: Do a prolonged tap to turn it on, then do a quick tap to select your preferred brightness level
Dodow Reviews: Benefits and Advantages
This sleep aid more affordable and convenient if you compare it to other traditional sleep aids like sleeping pills or even therapy.
The device offers the following benefits:
no side effects
will not be addictive
is affordable compared to expensive therapy sessions or meditation classes
has a money-back guarantee
offers a long-term solution
offers exclusive membership to an online sleep platform where users can register with an email address to receive special expert sleep advice
Dodow Sleep Light Review from Actual Users
Here are Dodow reviews from customers:

"I have trouble sleeping because of anxiety-related issues. I bought one when I read good Dodow reviews. I thought that there was nothing to lose with the 100-day return guarantee! It worked like a charm. We don't use it every night, but it works so well when we do need it. I'd recommend it to anyone willing to commit to the process which might take getting used to. Be sure that you put it at least 2 feet from the wall for better light projection."

---
"I have wondered before: does Dodow really work? After using it I realized it does. The philosophy behind it is what attracted me to this sleep aid in the first place. I was having a hard time falling asleep, not to mention staying asleep. If you know how to practice your breathing techniques, you can have an easier time falling asleep. However, there can be an issue with high ceilings. I recommend this device because it not only looks nice but it works like it says it would!"

---
"Great for kids! I have a 5 and 7-year old who love going to sleep with it. I taught them how to breathe with the light, and now I have no trouble getting them to bed! I would recommend that you let the sleep lamp work in a dark room so you can see the light better."

Price and Money-back Guarantee
Dodow reviews love the fact that you can refund your purchase after 100 days, count from the first day that you buy the device, if you are not satisfied with the product. The device's price is hard to beat compared to other kinds of sleep aid costs.
Conclusion
Almost half of the Dodow reviews report a high recommendation for this LED light sleep aid. It can help you learn to use an effective, natural way to get more restful sleep. This sleep lamp's fans say that they can fall asleep 2.5 times faster! With a money-back guarantee, this sleep device is a win-win for anyone who wants a consistent, pill-free way to sleep like a baby every night.
PROS
Help you fall asleep
Reduces stress
Easy to use
CONS
Illuminates the whole room