Bondic Review 2021: Is this Liquid Welder the Real Deal?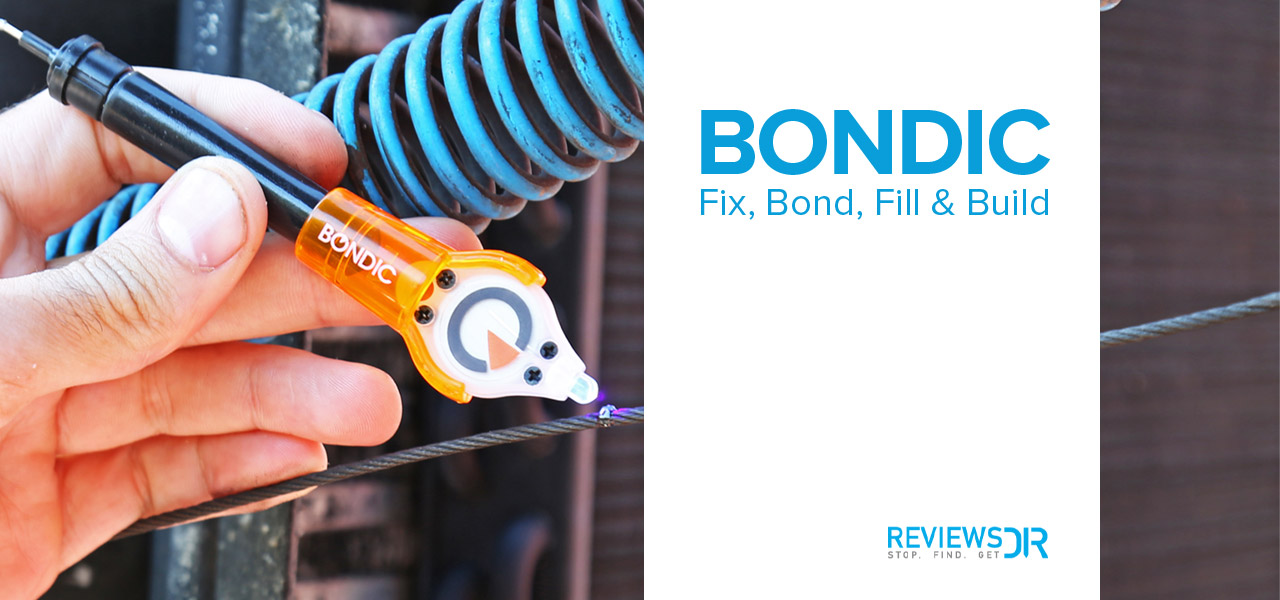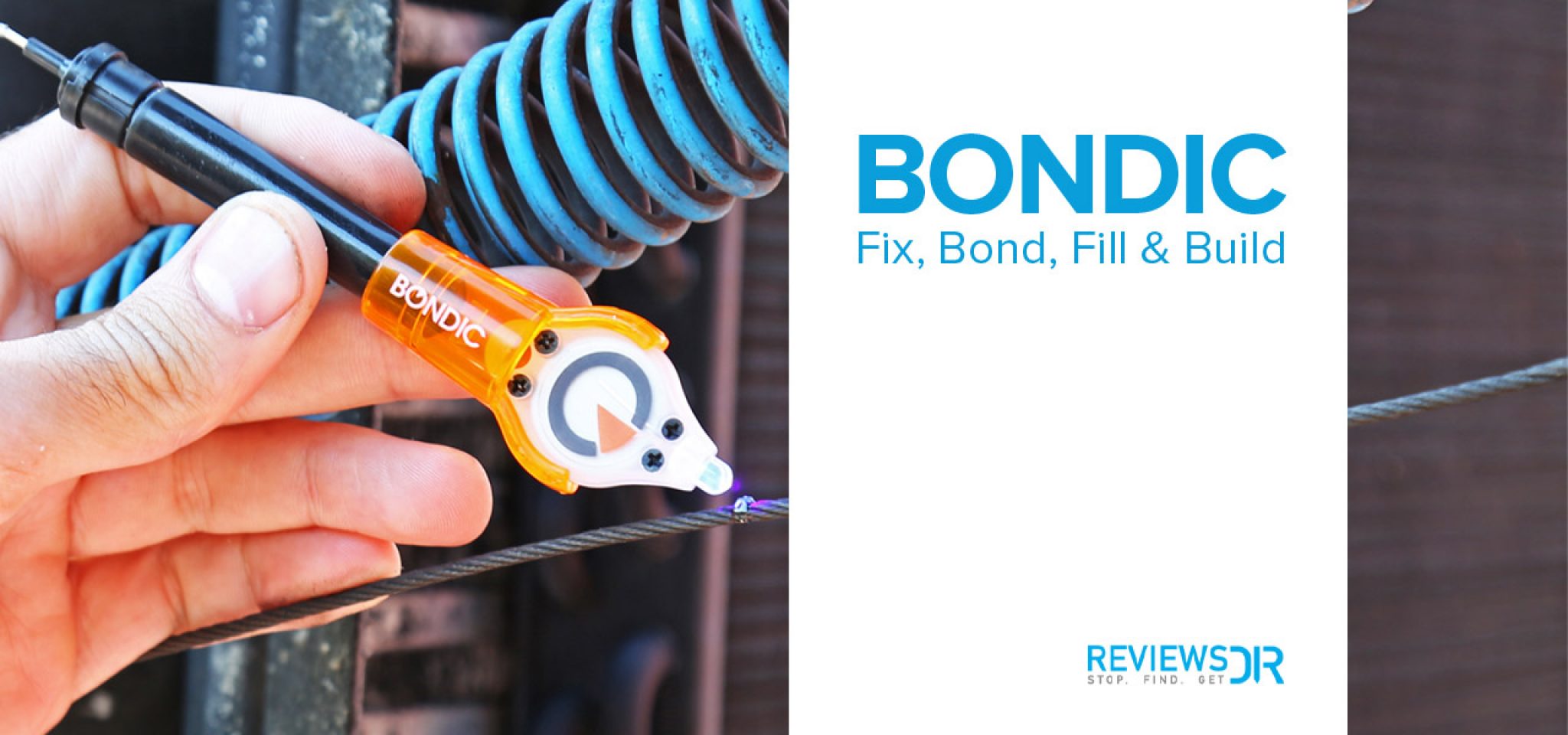 At times, fixing broken things by yourself is rewarding. Plus, it saves you time and resources. There are more than a handful of products that can help you with that. The Bondic liquid welder – awarded Retailers Choice Award – is one of the inventions that claims it can piece broken parts together again. Read my honest take on this glue pen in this Bondic review.

Buy Now
Repair and Hold Longer with Bondic Liquid Welder
Superglue isn't the best in the business. Try Bondic for a hassle-free, strong, and quick fix.
Can You Put It Back Together Again?
It sucks when the things you use at home breaks, and you need a quick fix. Using a superglue is the simplest solution that comes to mind. However, the bond may not last forever. Not to mention, the tendency of getting the stuff all over your hands is a total bummer.
Well, your worries may be over. In this Bondic review, let's explore how this glue pen can hold longer than you expect with little to no mess at all.
Fix, Bond, Fill and Build
The Bondic glue cured end product is hardened plastic. It's called a glue since it bonds stuff, but it is able to do much more. It can also restore, fix, re-attach, refill plumbing holes, insulate, seal, and create things. This glue bonds on almost all surfaces including plastic, wood, glass, metal, fibreglass and ceramics, to name a few.
Take note that you can apply multiple layers (up to 1 -1.5mm) to create a stronger hold. This amazing invention was made by a German dentist, Dr. Thomas Offerman, after three years of research.
How Does it Look Like?
The Bondic liquid plastic welder can be used to dispose of the liquid from one end. It has a round head UV light attached to the other end. The latter requires 1 CR123A battery to operate. As a whole, the glue pen weighs about 2.4 ounces and has a standard measurement of 4.75 x 0.75 x 9.5 inches.
A basic Bondic kit is composed of:
Bondic liquid plastic welder 4g Handheld Applicator (the tip similar to that of a ballpoint pen)
LED UV Light
Metal Carrying Case
How do you use the Bondic Liquid Plastic Welder?
All it takes to use this glue pen is a four-step process that starts with cleaning, filling, curing and shaping. Just squeeze out the liquid and then focus the UV light on it. It cures in a matter of 4 seconds through controlled drying. Otherwise, the Bondic glue retains its liquid form.
Afterwards, just wipe off the excess liquid on the material your bonding/ repairing without having to worry about getting it on your skin.
It bonds on the following surfaces:
PVC
Rubber
Figurines
Steel wiring
Kevlar
Vinyl
Leather
Polypropylene
Ends of phone chargers
Jewellery
Heels and shoes
Glasses
Note: A rough surface makes a permanent bond while smooth one makes it temporary. Take your pick.
Benefits and advantages
This Bondic liquid plastic welder bonds and holds stronger and is more durable than superglue. It can even be used as a filler since you can shape and mould it according to your desire. The benefits of this glue pen are:
It dries quickly.
Easy to apply without worrying about toxic fumes that get into the eyes and nose.
Water and heat resistant when fully cured.
Advantages:
You can build a hook or rebuild a broken piece with the application and curing process.
Easy to clean or wipe off.
You can sand, paint over, and polish it.
Doesn't bond on the skin.
Can be used temporarily or permanently.
It has refillers.
You can leave the cap off.
Works in -40 degrees to 150 degrees Celsius temperature range.
Suitable for use with acrylic colour powders.
Of course, the Bondic glue pen is not without weaknesses. First, it requires UV light to cure. Second, it may not work on all surfaces.
Bondic Review: What Do Users Say About It
I have been using the Bondic glue for the last two months since I bought it. I repaired a breathing mask to eyeglass frames are just some of the dozens of fixes I did. I even made an optical path and lens so I can remove an internal computer drive.

Michael L.
---
I restored a missing chunk of a taillight on my friend's old dirtbike. It would've cost $100 – $200 for a replacement. Just used a little of the Bondic plastic welder, a magic marker and voila! My friend finally asked Bondic where to buy? I'm confident enough that it would've withstood sanding and polishing if I chose to do so. It's the best in the market today for sure.

Jason Vane
---
Impressive! To think I don't get impressed that easily. I used this on my wife's jewellery, which I have been trying to repair with super glue for a year now…applying it is easy. Several layers were needed, but it did the job. I've used this on other repairs, and it really works! This is not a solder or weld, though, but it creates a strong bond when fully cured.

James H.
Where to buy Bondic?
A Bondic pen bundle can cost you anywhere from $20 to $60. The number of pens available varies depending on the prices of the bundle. There's free shipping in the USA, except for the single kit. The company doesn't offer a money-back guarantee on its website, unfortunately.
Wrapping Up
This Bondic review shows you how this revolutionary method exceeds the performance of super glues in the current market. Repair with ease, comfort and peace of mind knowing you can fix, mould, fill, and bond according to your wants and needs. Clearly, this liquid welder is the real deal.
PROS
Strong
Effective
No-Mess
Controlled Drying