Review of iMemories 2021: Is This Service Any Good?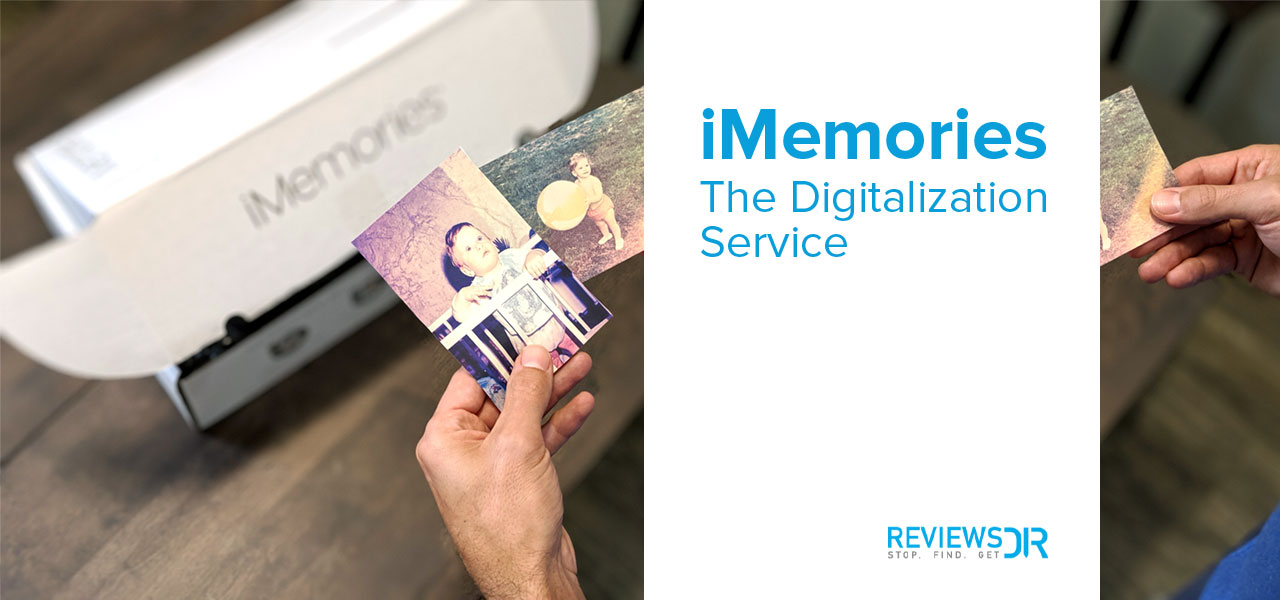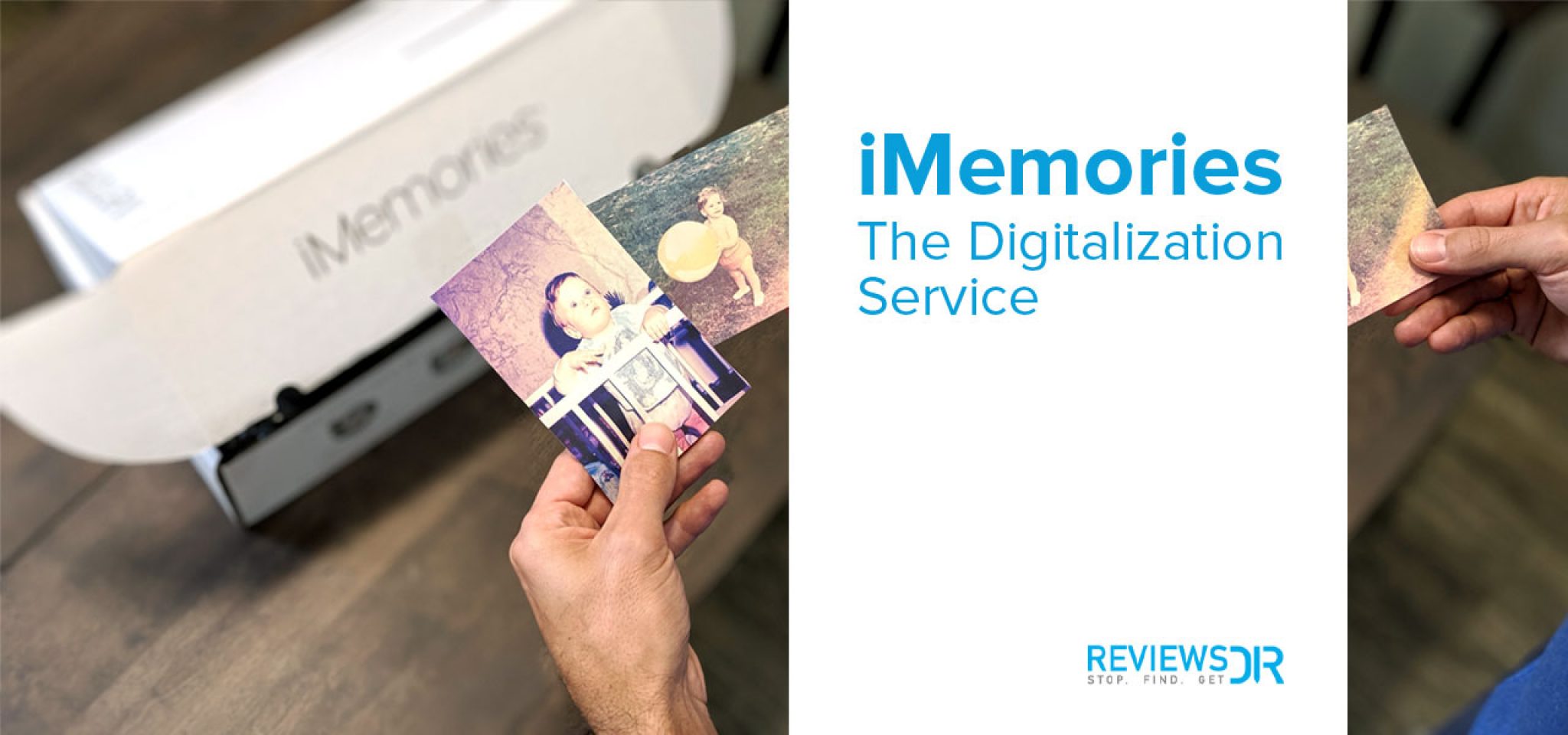 Creating memories with photos and videos with friends and loved ones is the best thing ever. Going digital when it comes to preserving memories is now a significant trend. In this review of iMemories, I assess whether this digitization system is something worth availing.

Get It Now
Preserve Your Memories with iMemories
Trust this digitization service to always keep your memories intact and safe.
What Is iMemories?
iMemories is a digitization service that offers photo and home video transfer into digital formats that can last a lifetime. The iMemories app provides scanning right from analog to digital systems, but the resulting files may be viewed and shared online.
Scanned photos may now be transferred to DVD or your Blu-ray discs, but with more charges for the service. If you have a USB flash drive with you or perhaps, a portable drive, the photo scanning system may also do this, but with additional costs.
You'll have to start with your iMemories account. Hard drive sizes range from 500GB to 1TB, while flash drivers are ranging from 8GB to 32GB.
If you find your home video cassettes are not in their proper shape and can see them from your VHS-C and VHS tapes, they also provide repair services for these videos and photos. More than having digital copies of your media, they also offer video montage creation for home movies and pictures. It's a feature many reviews for iMemories rave about and one you don't want to miss.
Review of iMemories: What is It?
Quality
You may be wondering: Is iMemories safe? iMemories reviews describe it as a state-of-the-art facility, enabling one of the world's most advanced technology and equipment. Aside from their highly skilled technical staff, the digitization service also has a very navigable website and affordable price ranges.
Reviews for iMemories explain how the service ensures the quality of output as these are done in-house. They hold almost a decade of experience in the field, bringing new life to your family's memories and creating lasting memorabilia several generations can enjoy.
iMemories can turn photos and videos into the highest quality DVDs or Blu-rays, those you can playback on your television sets and computers.
Size and Materials
Customers commenting on iMemories reviews love the service for their size options and materials. The opportunities are limitless since they can handle a variety of size orders. You can feel free to media upload photos of large sizes, and long duration film reels. The provider receives requests with over 100 movie films and videotapes, and over 10,000 photos.
However, as stated in reviews for iMemories, they may not be able to process or transfer duplicate commercial copyright material. These include Hollywood films and TV shows unless the owner of the copyright grants this. Yet, you can anytime request copyright permission. Likewise, they cannot process footage that is touted objectionable.
Batteries
You may also upload photos and videos from your phones and tablets. However, as cautioned in reviews on iMemories, please take note that you can also select whether to let auto-uploads when the devices are battery-powered or connected to the cellular networks.
Review of iMemories: How does it work?
How does iMemories work? You can use iMemories in three straightforward steps. First, send them your memories or your photos and videos. You will then have a free quote; then, you can approve your orders before the purchase.
Second, they will work on digitizing and enhancing your media before shipping your memories back to you. They make use of the safe ship kit to ensure the quality of service, including the slides and negatives.
Third, you can begin viewing and sharing your media from any device, may this be your mobile phone, tablet, or PC. Get copies of these in your DVDs, USB drives, and Cloud storage.
Sometimes, reviews on iMemories may still not answer your questions. If in doubt, you can watch an iMemories tutorial online.
Review of iMemories: Benefits and Advantages
In several iMemories reviews, here are the benefits and advantages of the service.
Easily view your photos and videos on various devices in simple steps
Share these media instantly on social media, email to friends, and more
Create customized DVDs quickly with the help of the iMemories website
Organize and edit your home videos and photos with their easy-to-use features
Instantly rewrite and improve faded and broken videos and photographers without the additional charges
Review of iMemories: What users say
Several reviews on iMemories praise the service:
"Even though you prefer not to have this app for converting your old photos and placing them on DVD, you may get them converted since the memories have to be preserved. However, the pricing doesn't really sit well with me."
Dori T.
---
"I like video formats, making iMemories a highly recommended company. I might have to remind everyone, though, to only to send them photos vital to you, since the pricing may be a little expensive."
Diane J.
---
"I'm glad there is a company that uniquely converts photos and videos. I love how the customer service team is very responsive to our concerns, responding to requests without delays. Overall, I am very pleased with iMemories and what it can do."
Pat W.
Review of iMemories: Price and Money-Back Guarantee
With iMemories pricing, the rate that customers pay will depend on what you want and what you send to the company. For videotape preservation, the price is $19.99 for each tape. However, in various reviews for iMemories, their pricing range does not charge rates based on the tape length. The same rate goes with tapes that run more minutes.
When you send film reels, the pricing may be a bit higher. It is $19.99 for every 50 feet of tape to be submitted. This allows you to measure the reel's length to determine the total price. The photos are priced at $0.79 for each photo. They have the same amount for slides. Reviews on iMemories state there are times when the company offers discounts, too – just use an iMemories promo code.
Wrapping up this Review of iMemories
You can find iMemories reviews that detail what they can do for your photos and videos. Clearly, even in today's modern world, we value family. And keeping memories with them means selecting the best photos and videos to keep. In this review of iMemories, the service's fast turnaround time and trustworthiness make it worth it.