SeedSheet Review 2023: Will It Help Your Garden Thrive?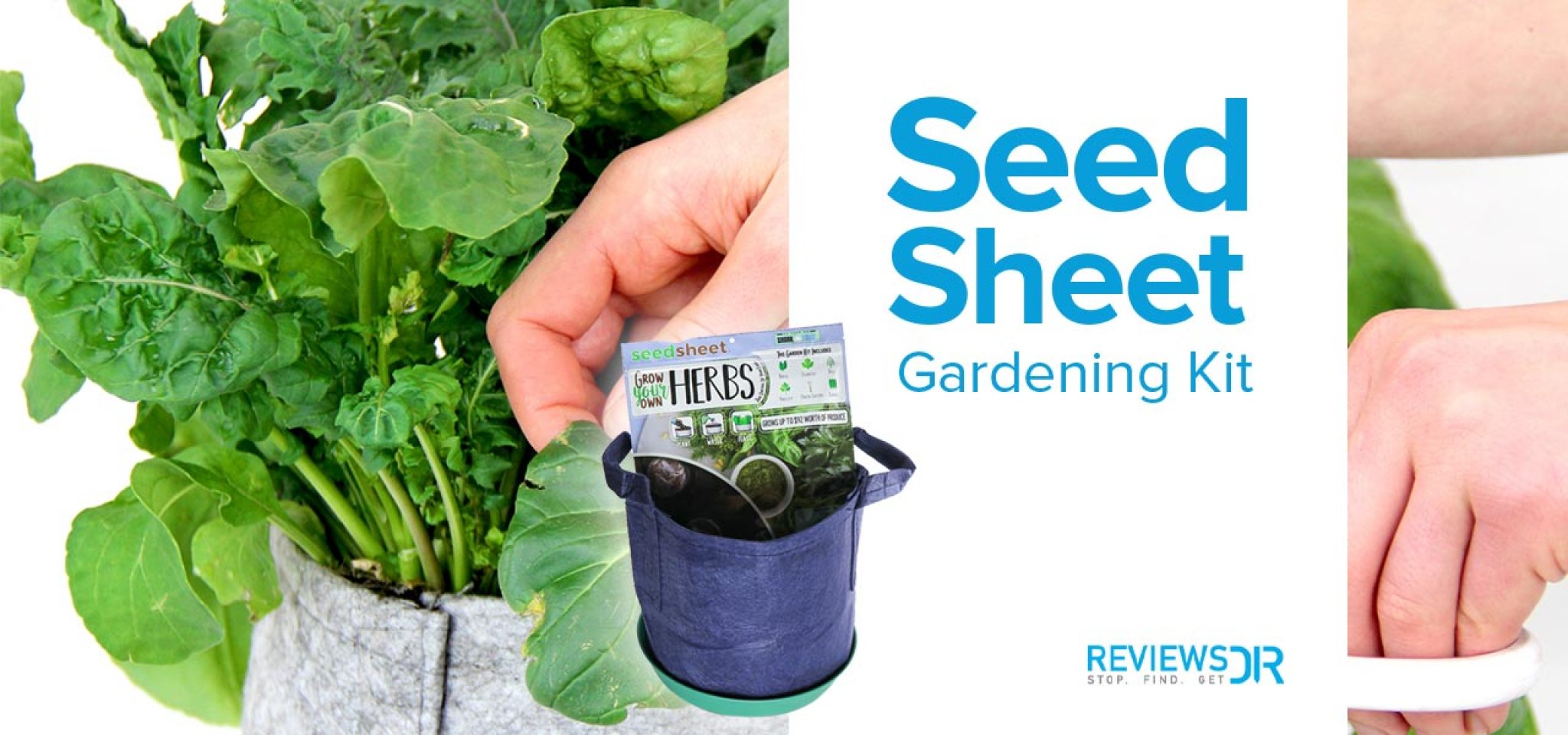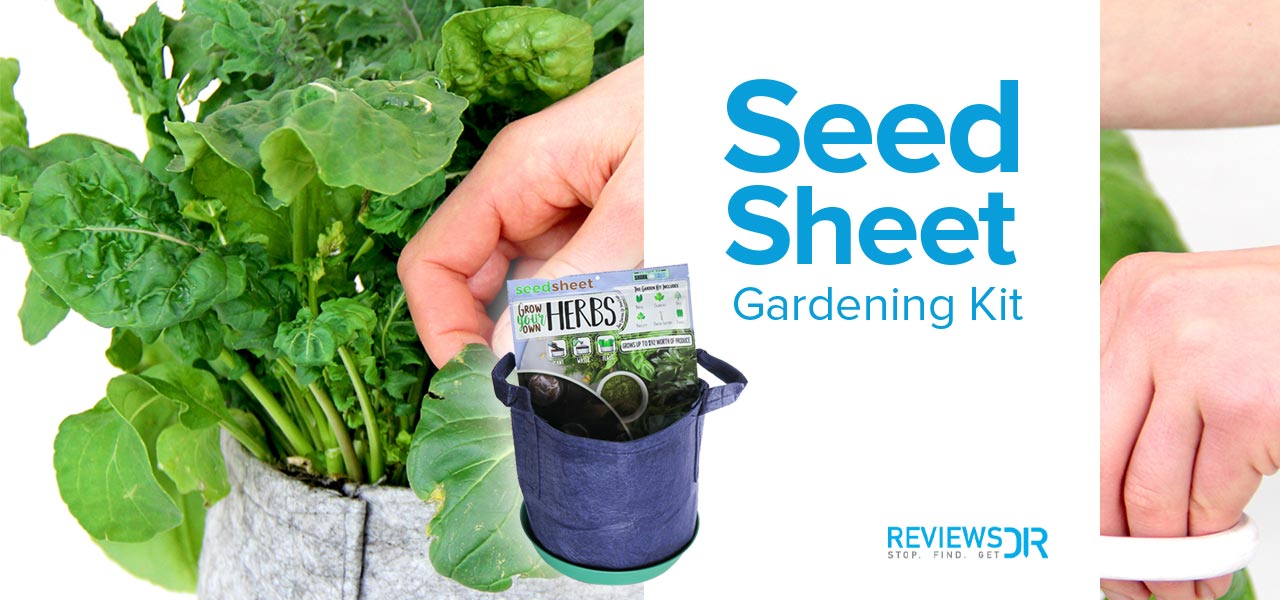 Making your own garden from seedlings is challenging. But growing a herb garden from seed is another story. And not everyone has ample space to garden. SeedSheet may be the perfect solution. Anyone can start their garden with this Non-GMO gardening kit. And now that urban gardening is on the rise, how can this product make it easier to grow your garden?


Buy Now
Achieve Food Security with SeedSheet
Make growing food easy and viable with this all-in-one gardening kit!
Challenges of gardening
It's nice to have your own garden complete with the herbs you need for your pasta. And it's lovely to harvest your own fresh produce for your tacos and Caprese. However, gardening challenges are a reality. One, there is limited space. Two, you can't seem to grow plants from scratch. And when every seed that you've planted seems to die even before they have a chance to grow, it can be frustrating.
What are Seedsheets?
A SeedSheet is a perfect solution to your gardening problems. It's a complete gardening kit that contains everything you need to set up your own garden.
The kit contains non-GMO seeds that are placed in dissolvable biodegradable pouches. The pouches dissolve as you water the seeds.
What's included in the Seedsheet gardening kit?
What's unique about it is each sheet contains all the products that you'd need for a specific dish. The kit comes in 6 different varieties: a herb garden, ingredients for your tacos, Caprese, hot sauce, cocktails, and salads. Each Seed sheet contains 6 slots for 6 different plants.
Every seed is organic and non-GMO. Growing micro-greens has never been simpler. For instance, flaxseed sheets boast of a weed blocking fabric that keeps pesky intruders away from your plant. This makes it more conducive to grow your own herb or vegetable garden.
Seed Sheet comes with the potting soil and the container. However, you also have an option to purchase just Seed paper sheets itself.
How to use Seedsheet
Using this gardening kit is easy and convenient.
Place the sheets on top of the potting soil. Make sure to have the seed side facing the soil. Then firmly press the sheet down against the soil.
Use the insert states included in the kit and firmly plant it on the Seed paper sheets. Place it on the marked X slits.
The biodegradable pouches dissolve as you water the seed. Water every 10 seconds until they dissolve.
Your seeds will thrive best if there is sunlight. In the absence of balconies, your window sill is the perfect spot to grow these babies.
Just wait for it to grow! Harvest time is 40 days away. It may be long, but it's all organic and worth it.
Benefits and advantages
Green is definitely in, and urban gardening is a must nowadays. Now, the lack of a wide outdoor space won't stop you from growing your own garden. Growing food is an activity anyone can do – young or old, green thumb or not.
Here are some of the benefits and advantages of this gardening kit.
You're assured of an all-organic, non-GMO produce.
Will help you save money in the long run.
Each variety of Seedsheet has all the produce you need for a specific dish.
Comes with a software where you can get updates on the progress of your garden.
Perfect for small spaces and urban gardening.
It's weed-resistant.
You can grow anything, even flaxseed with these Seed paper sheets.
Seedsheet User reviews
Here are some comments from users.

"I had fresh basil, cilantro, dill, parsley, and tomatoes all summer! I can't wait for the next harvest. It's easy to plant and maintain. I'll use flaxseed sheets next time."

---
"I was bowled over with Seedsheet reviews. I save money from ordering superfoods online since I can grow my own! It's very easy to grow greens with the flaxseed sheets."

---
" I wouldn't mind waiting for 40 days to harvest my organic veggies and herbs. The process is fun too, as a review of SeedSheets suggested! Wil try grass seed sheets soon!"

Price and money-back guarantee
The custom Seed sheet for the size of a container starts at around $25. And if you want a garden-sized kit, it'll only cost around $99.
Good news: if you buy from their official website, you can get a 30-day money-back guarantee offer.
Wrapping up
Gardening need not be that hard. Seedsheet gardening kit makes it easier for you to grow your own greens, and you can even customize it based on your needs. Agreeing with several Seedsheets reviews, we think you should try this easy tool to make your garden thrive.