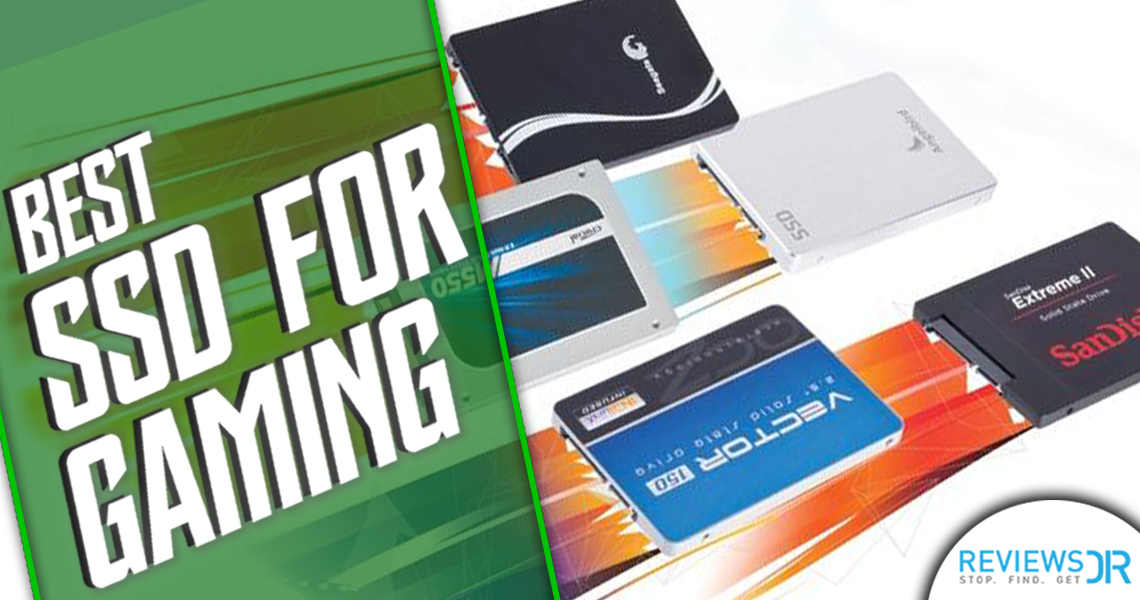 What good is your gaming rig if it's not fast? Well, besides the fast processor and mine-worthy graphics card, the other most significant factor that makes your system speedy is an SSD (Solid State Drive). Best SSD for gaming is the best thing available in the market these days in terms of storage.
However, it is impossible to pick the perfect SSD as per your needs. Considering the demand of SSDs in the gaming community, we decided to list down the best SSDs for gaming in 2018. Before we jump to our list, let's have a brief explanation of what is an SSD:
What Is Solid State Drive (SSD)?
Solid State Drive, aka SSD, has been defined by TechTarget as;
"A solid-state drive (SSD) is a nonvolatile storage device that stores persistent data on solid-state flash memory.  Solid-state drives actually aren't hard drives in the traditional sense of the term, as there are no moving parts involved. A traditional hard disk drive (HDD) consists of a spinning disk with a read/write head on a mechanical arm called an actuator. An SSD, on the other hand, has an array of semiconductor memory organized as a disk drive, using integrated circuits (ICs) rather than magnetic or optical storage media."
✎ Read Also: 10 Best Gaming Laptops Under $500 To Buy In 2018
10 Best SSD For Gaming To Make Your Rig Super-Fast!
Following is our list of 10 best SSDs for gaming in 2018:
1- Samsung 960 Pro – A True Storage Beast & Best SSD For Gaming
Samsung 960 Pro is genuinely at the top of its game. It has the storage capacity of 1 TB with a read speed of 3500 MB/s and 'write speed' of 2100 MB/s. We aren't too happy with its 5-year warranty, but it is a decent offer. Samsung 960 Pro is an excellent SSD with an equally impressive price tag.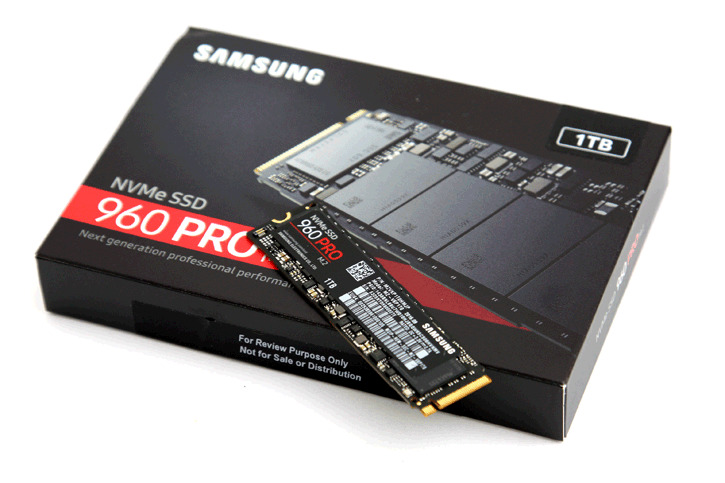 PROS:
Super-fast when dealing in large files
Supports the storage capacity of upto 2TB
A longer lifespan than most of the SSDs out there
CONS:
A bit pricey
Recently the official warranty has been reduced to 5 years
2- MyDigitalSSD 120GB – A Solid New Entry
MyDigitalSSD 120GB is a not a product manufactured by a well-known brand, but it has still managed to secure some loyal fan base. Its USP is its PVIe NVMe offer. This SSD comes with three storage space options – 120 GB, 240 GB, and 480 GB. The SSD drive has the 'read speed' of 2600 MB/s and 'write speed' of 1300 MB/s.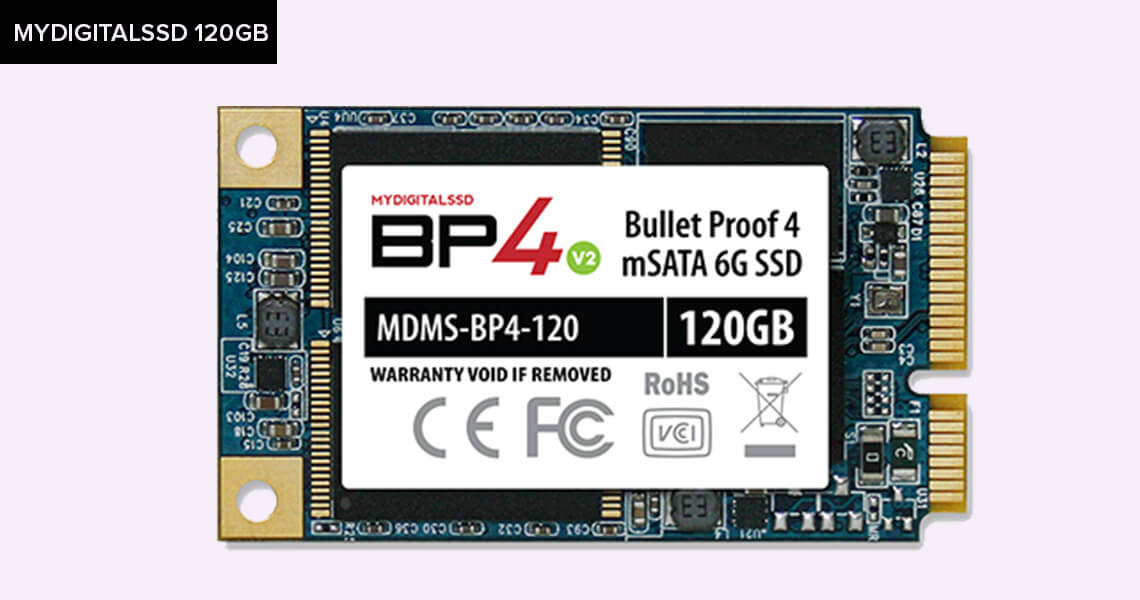 PROS:
The Data transfer speed is super-impressive
Cheaper as compared to other SSDs in market
CONS:
The brand is not immensely popular
Storage capacity is limited to 480GB
3- Samsung 850 EVO 1TB – Powerful Performer
Samsung 850 EVO 1 TB is part of our list for two reasons. Number one is that it has 1 TB storage space, which is huge and other SSDs are stuck at 960 GB. Number two is its powerful performance. Samsung 850 EVO 1 TB truly delivers what it promises.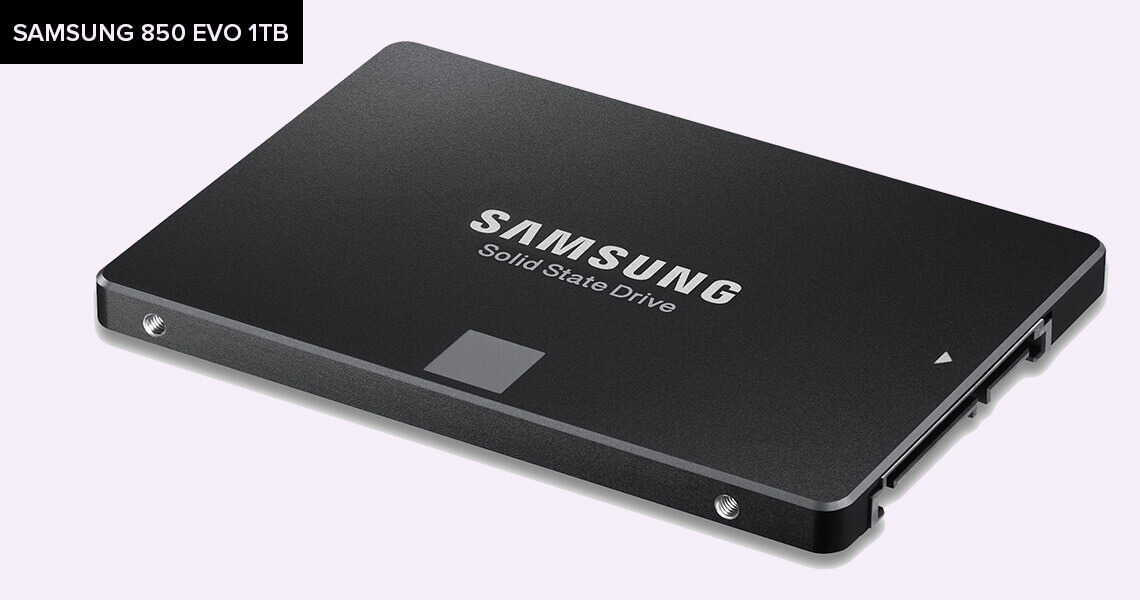 PROS:
The read-write speed is stellar
Comes with a decent warranty
CONS:
Not faster than 850 Pro
Have a bit negative reviews regarding the endurance of the product
4- SanDisk Ultra II 960GB – A Tough Competition To Similar SSDs
SanDisk Ultra II 960GB is in direct competition with the Samsung 850 EVO 1 TB.  It lacks in some storage space – 40GB to be exact. The plus point is the price tag, which is less than the Samsung 850 EVO 1 TB. Performance wise, SanDisk Ultra II 960GB is a winner. However, it just offers 3 years warranty.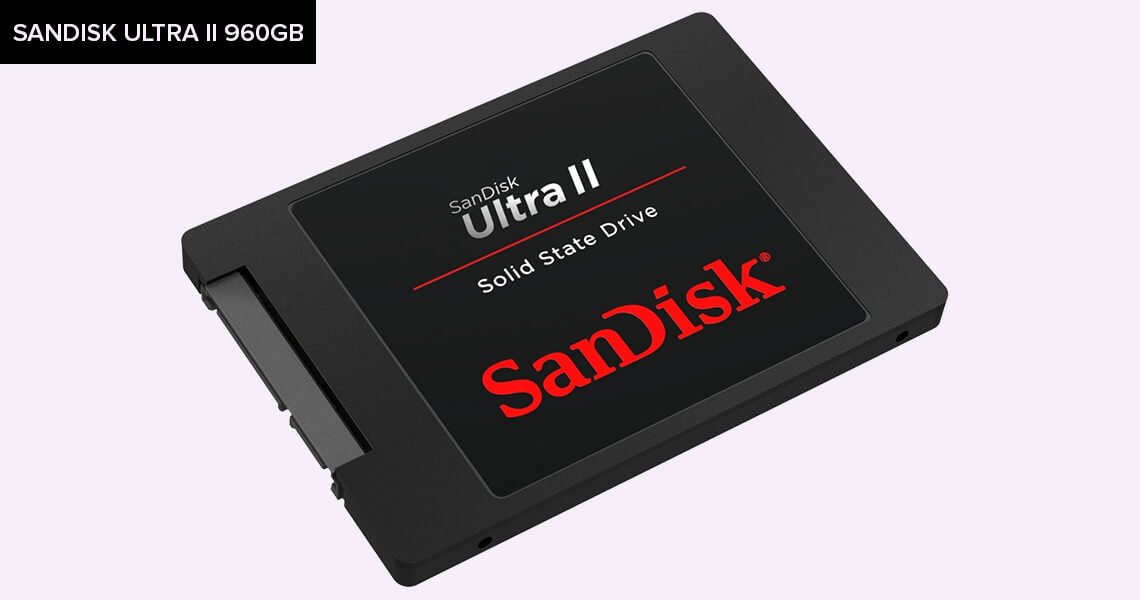 PROS:
Optimum performance
The high-capacity versions are cheaper as compared to the market
Comes in stock software which is pretty helpful
CONS:
The lowest capacity drive of 120GB is relatively high-priced
The 3-year warranty is too short
5- ADATA SP550 960GB – Cheap But Lacks In Performance Department
ADATA SP550 960GB is on our list because of the affordability factor. It is the cheapest 1TB SSD. Unfortunately, its performance is not up to the par. So we won't suggest buying it just for the storage as performance matters a lot more. ADATA SP550 960GB is an average SSD option.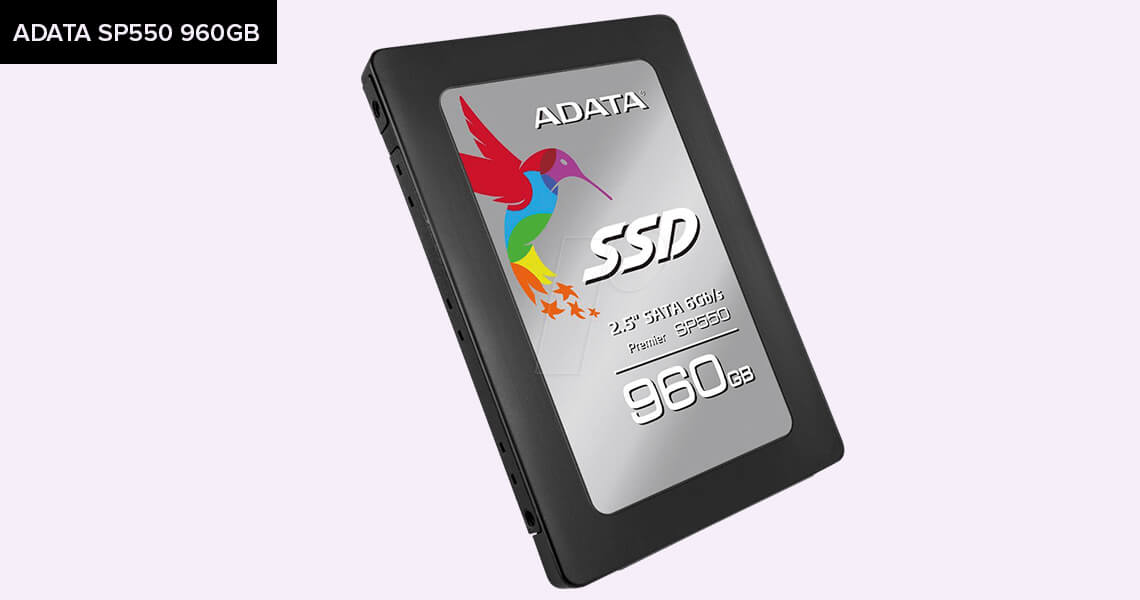 PROS:
Solid Performance & Low cost
Low power consumption
CONS:
Doesn't offer hardware encryption service
Huge difference in read/write speed in different models
 6- Samsung 850 PRO 512GB – The Brand Speaks For Itself
Samsung 850 PRO 512GB is one of those SSD options that we mentioned just because of the brand. When it comes to Samsung and SSDs, you can trust them blindly. Samsung 850 PRO 512GB is a good option for a nominal price range and promising performance.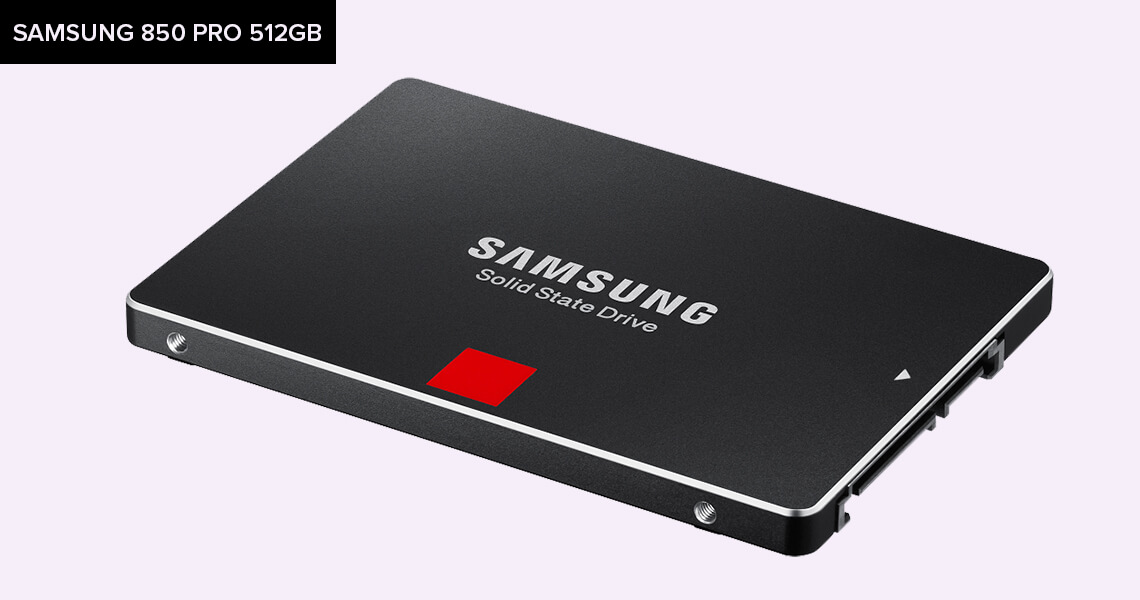 PROS:
Highly endurable and speedy performance
The 2TB model is one of the highest capacity SSD in market
Offers a performance boosting feature known as Rapid
CONS:
Very expensive as compared to the market
Stock softwares on work in Windows operating system
 7- PNY CS1311 480GB – Best Budget Option
PNY CS1311 480GB is truly the best budget option in SSDs. The level of performance it delivers in this price tag is simply phenomenal. So if you are tight on budget, PNY CS1311 480GB is definitely the SSD for you. Also, 3 years warranty doesn't hurt.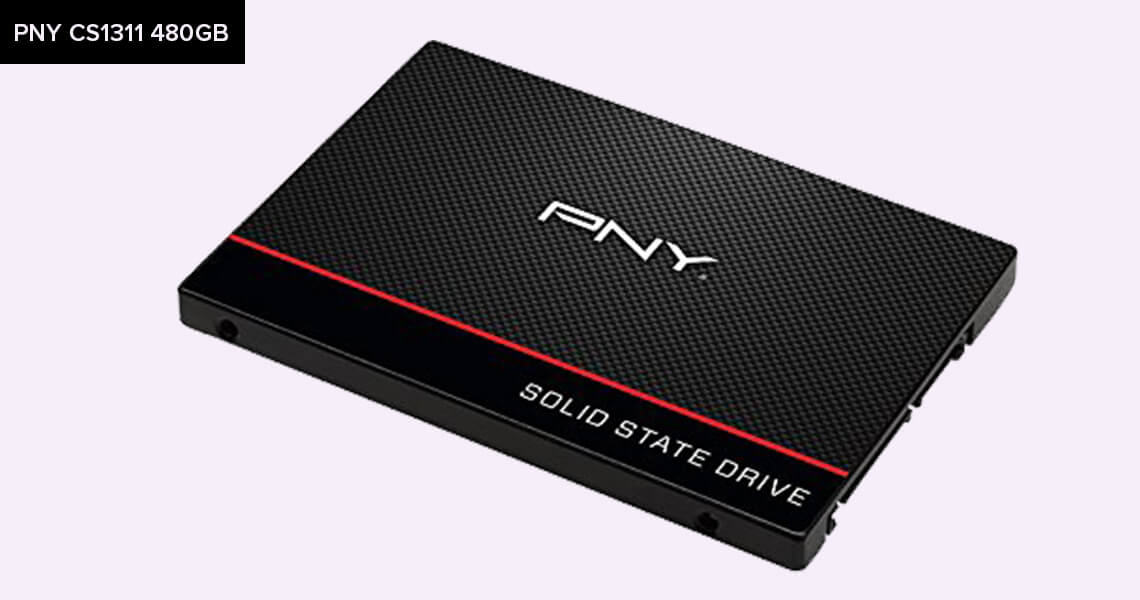 PROS:
Good capacity for the price
Durable exterior
CONS:
Only 3 years warranty
Performance degrades with the price and model
 8- Crucial MX300 525GB – More Storage But Slightly Slow Speed
Crucial MX300 525GB is a tricky SSD option. It has the storage space of 500GB but read and write speed of 530 MB/s and 510 MB/s respectively, which is slower than the standard. However, the difference in speed won't bother you that much especially if you need the storage space.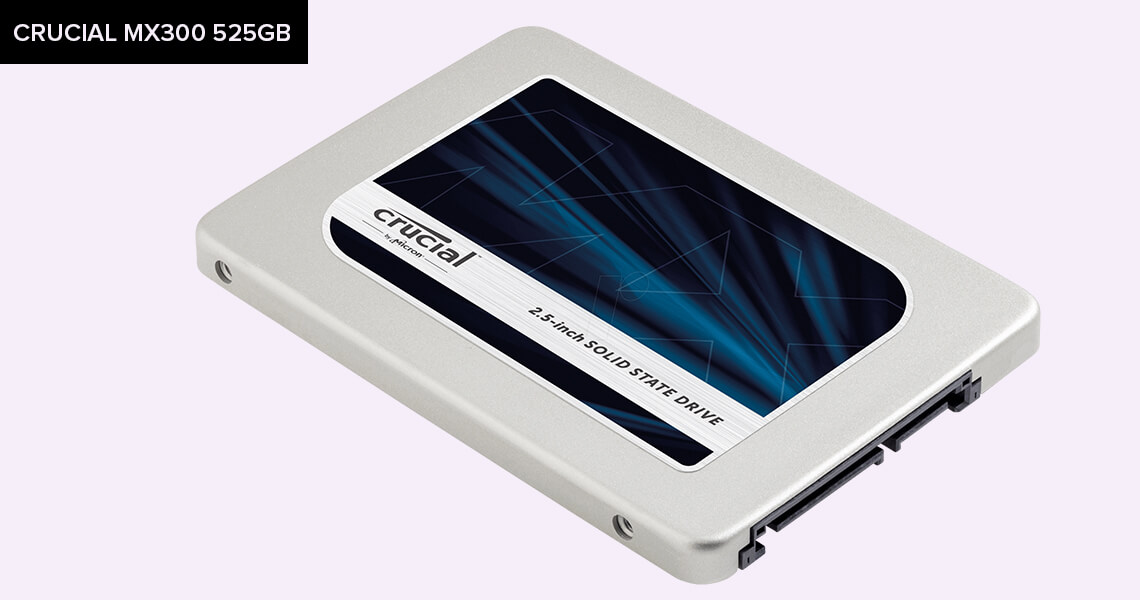 PROS:
Fast performance & fairly priced
Provides strong encryption and security options
CONS:
The 3 year warranty is short
Only an option is you want to notch up your current HDD
 9- Samsung 850 Pro 256GB – Samsung At Its Best
Another Samsung SSD appears on our list, and it shouldn't be a surprise anymore. Samsung 850 Pro 256GB has everything that any other Samsung SSD offers. However, the storage capacity and speed are on the lower side and so is the price tag. If your storage requirement is not that much, then Samsung 850 Pro 256GB is a good choice.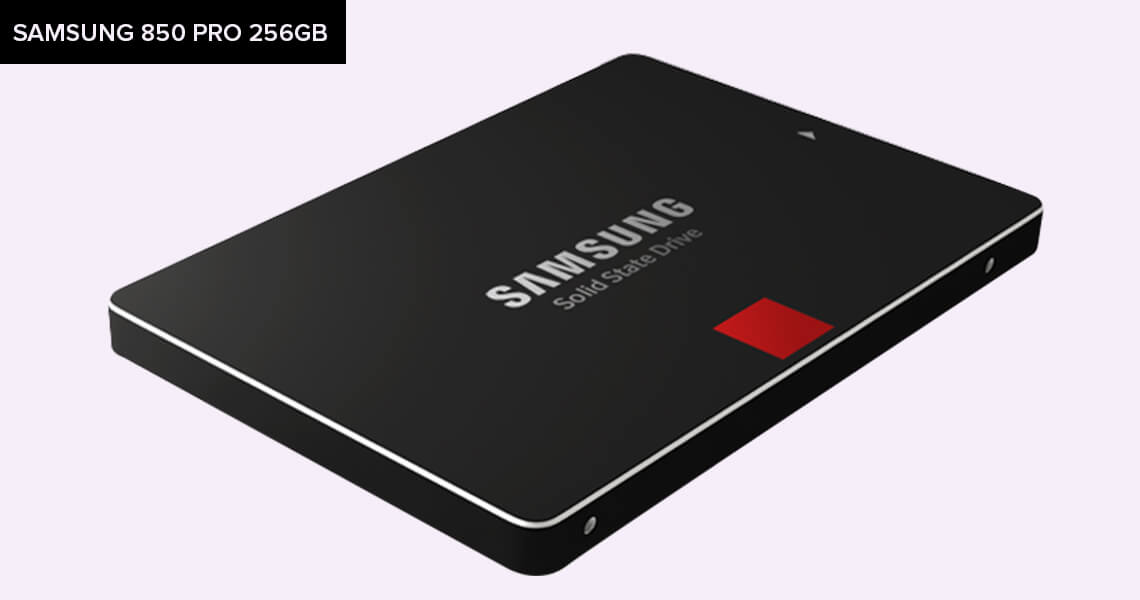 PROS:
Faster read/write performance
Comes with a lot of useful features
Rapid supported
CONS:
A bit pricey
Magic software only compatible with Windows
 10- Kingston UV400 240GB – Cheapest SSD
Kingston UV400 240GB is the cheapest SSD option is our list. Kingston has been the champ in the USB department. However, it hasn't been able to make the same mark in the SSDs niche. You can buy Kingston UV400 240GB to get 240GB storage space with decent read and write speed.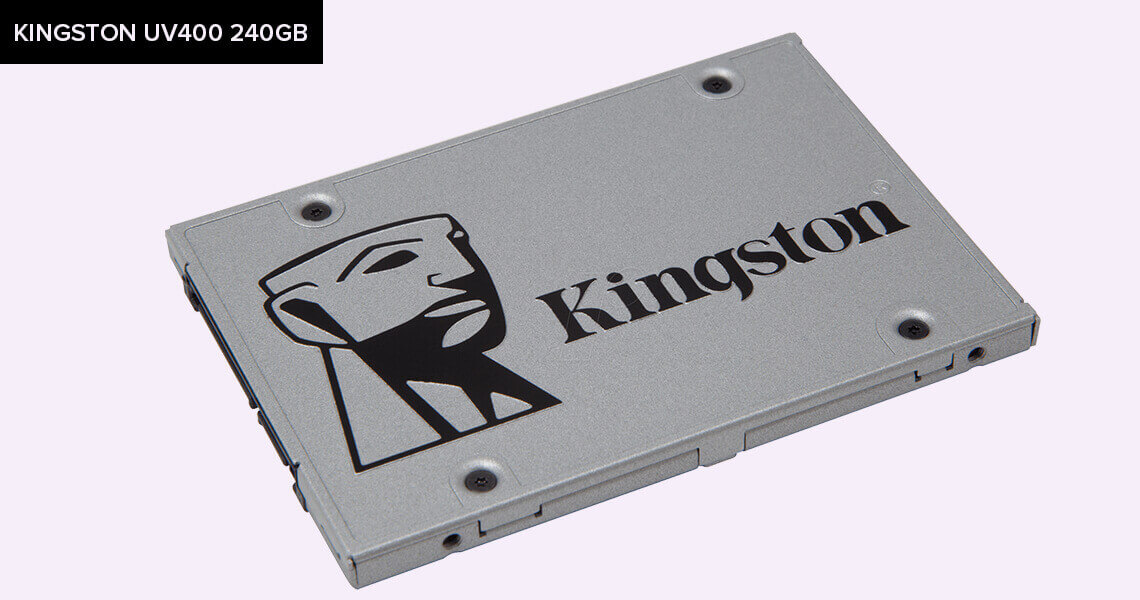 PROS:
Low-cost and budget friendly
Decent performance for the price
CONS:
Performance varies with the models
Build quality isn't very impressive
✎ Read Also: 7 Best Gaming PCs That Are Too Good For The Budget
How To Buy An SSD – The Basics That Shouldn't Be Neglected
SSDs are becoming the preferred form of storage devices for many folks out there, especially the gamers. One cannot question its usability and functionality. SSDs have taken the storage game one step ahead. They are the current benchmark when it comes to storage devices. However, not every SSD device is worth buying. We will you the three most important factors to consider before buying an SSD. Here, we go;
Let's be clear about one thing that HDDs are cheaper than SSDs. If you are looking to upgrade then be prepared to spend a lot more. However, SSDs come in different pricing tiers depending on their features and specifications. The high ends will cost you more than an average SSD. Knowing your specific needs for an SSD can assist you in selecting the rightly priced SSD.
Tip: Know your requirements before throwing money on any SSD.
SSDs majorly became successful because they had a tremendous amount of storage space. Secondly, they are super-fast when it comes to reading and writing data. It is always a good idea to look at the offers of different SSDs. For instance, if you need an SSD with extremely fast reading and writing speed then check the required information. An SSD is bound to deliver (or almost deliver) what it promises in its specification.
Tip: Check the specification to evaluate the expected performance
The good thing about SSDs is that they don't have any moving parts. There will be no noise and no tension of worn out parts. SSDs are kind of free of mechanical failures. However, SSDs are not so good with power failures, which may lead to data loss or even storage device failure in some extreme circumstances. SSDs are known to have an average lifespan of five to seven years at most, which is quite good considering the pace of advancement in the tech world, particularly in storage devices.
Tip: Protect your SSDs from power failures.
Best SSD For Gaming Revealed – Are You Ready To Increase The Speed Of Your PC Up A Notch?
We have revealed the best SSDs for gaming. They have been selected after greater consideration, research and reviews. We are sure of our list of best SSD for gaming. However, we are expecting some conflict from our readers. Well, if you think that any contender here didn't deserve the spot or we have missed a great SSD option, please do share your opinion with us. It will be beneficial for our readers too.