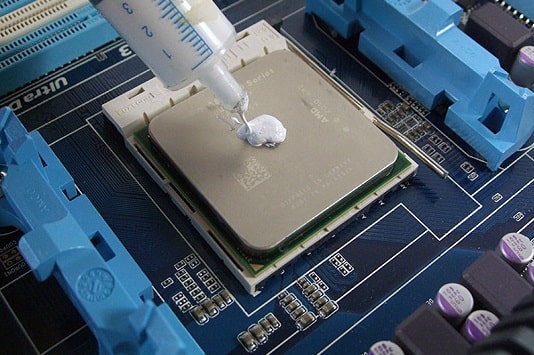 Thermal compound, heat sink, thermal gunk, TIM or thermal paste – these are the name of the magic tube that can lower the temperament tremendously. Unfortunately, it is not for use for human beings otherwise we will be living in a much calmer and cooler place. Fortunately, it is for computers which mean our PCs can enjoy enhanced performance due to better-maintained temperature and effective heat dissemination.
If you know about thermal paste congratulations because only advanced users are aware of it. Also, if you don't know about it in detail then don't worry, this guide will serve as a gateway to the world of the thermal pastes. We have covered the basic aspects of thermal paste and recommended a few options as well. So what are the best Thermal pastes to use?
Best Thermal Paste – Summary
In the market, you will find a variety of CPU thermal paste. Well, all of them will do the job, but the question is about durability. We have tested a couple of thermal paste and below are the best thermal pastes that you can buy today.
| S.No | Thermal Pastes | Type | Elextrically Conductive | Thermal Conductivity |
| --- | --- | --- | --- | --- |
| 1 | Arctic Silver 5 | Compound Paste | Positive | 8.9W/mK |
| 2 | Noctua NT-H1 | Compound Paste | Negative | 8.9W/mK |
| 3 | Thermal Grizzly Kryonaut | Compound Paste | Negative | 12.5W/mK |
| 4 | Arctic MX-4 | Compound Paste | Negative | 8.5W/mK |
| 5 | Gelid Solutions GC Extreme | Compound Paste | Negative | 8.5W/mK |
What Is Thermal Paste And Why People Use It?
Thermal Paste is responsible for conducting heat away from the CPU/GPU and transfer it to the cooler or heat sink. A thermal paste can help in reducing the temperature up to 10 degrees lower. However, the effectiveness of the procedure depends on the quality of the thermal paste and the hardware.
One can debate the necessity of thermal paste, especially in presence of a perfectly synced heat-sink and coolers. However, there are many microscopic areas in between heat-sink and processor which makes the value of the thermal paste even more evident.
5 Best Thermal Pastes To Buy – Best CPU Thermal Paste 2018
We have shortlisted five thermal pastes for the guaranteed desired outcome, they are;
Arctic Silver 5 – Best CPU Thermal Paste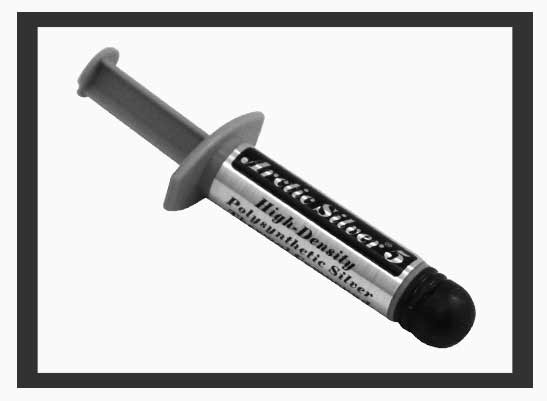 Arctic Silver 5 is the most recommended CPU thermal paste, despite the silver fillers. It is considered ceramic TIM regardless of the silver compound. The application has to be done carefully as it can mess with the circuits. The micro-sized silver do wonders when it comes to conducting heat away from CPU.
Arctic Silver requires a couple of hours to settle down. It won't start working until some time has passed after application. So don't test or judge it immediately after applying.
PROS:
Thermal conduction rate: 8.9W/mK
Easy to apply and remove
Silver filler material is available in different shapes
CONS:
Silver fillers and circuits don't go along
BUT ARCTIC SILVER 5 BEST THERMAL PASTE ON AMAZON - $6.77
Noctua NT-H1 – Second Best Thermal Paste For GPU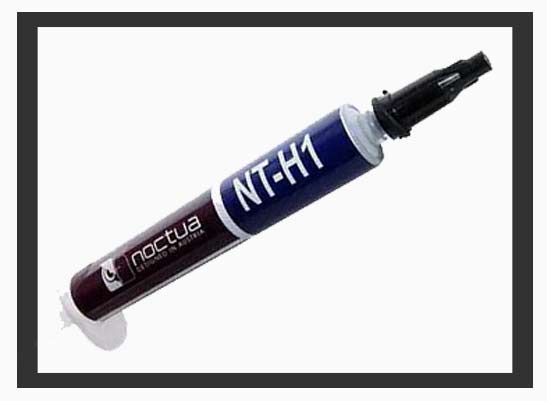 Noctua is a company known for making efficient products – be it fans or CPU cooling tools. Noctua NT-H1 is one such example of their fine craftsmanship. The paste is thicker and drier than the most thermal compounds. It settles in no time so the application process is super easy.
Noctua NT-H1 is a budget-friendly product although it has less amount of paste than others (max. 15-time application only). It can perform well in a high-pressure situation.

PROS:
Budget-friendly
Can be stored for up to 2 years
Long life and performance oriented
CONS:
Removing can be tough
Ingredients are not revealed
Buy Noctua CPU Thermal Paste on Amazon - $6.90
Thermal Grizzly Kryonaut – Powerful TIM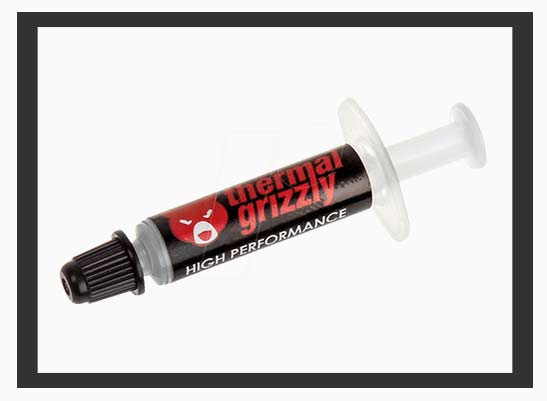 Thermal Grizzly Kryonaut is not for the faint-hearted. It is the most powerful thermal gunk out there which may justify its ostentatious cost. The quantity of the paste is very limited. You can squeeze out three to four applications at most. The applying method has been made easy with the provision of a spatula.
It provides record low temperature, even better than Arctic Silver 5 and Noctua NT-H1. It takes no time to settle on the IHS of the processor. Thermal Grizzly Kryonaut is highly recommended for professional use.

PROS:
Thermal conductivity: 12.5W/mK
Spatula given for application
No electricity conduction
CONS:
Super expensive
Damaging for the non-copper heat-sink
Buy Thermal Frizzly Kryonaut Thermal Paste on Amazon = $10.38
Arctic MX-4 – Cheap But Effective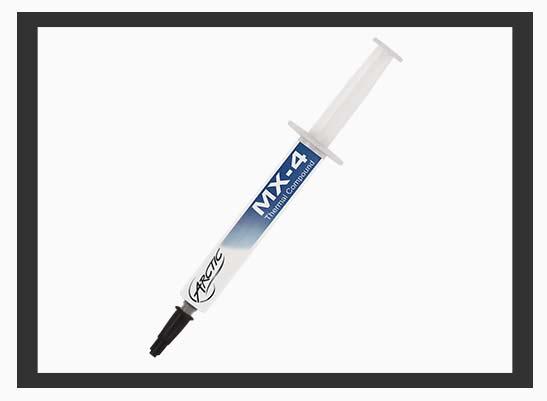 Arctic MX-4 is one of the most used thermal pastes out there. It comes in a syringe which makes application a piece of cake. It contains no metal, hence doesn't conduct electricity. There is no settling time required but it is good to give it a few hours.
As far as performance is concerned, it was pretty satisfactory in our tests. For this price, Arctic MX-4 has no match in the market.

PROS:
Durable and reliable
Non-corrosive, non-conductive, and non-capacitive
Causes no damage to circuits
BUY ARCTIC MX-4 THERMAL PASTE ON AMAZON - $7.98
Gelid Solutions GC-Extreme – A Good Performer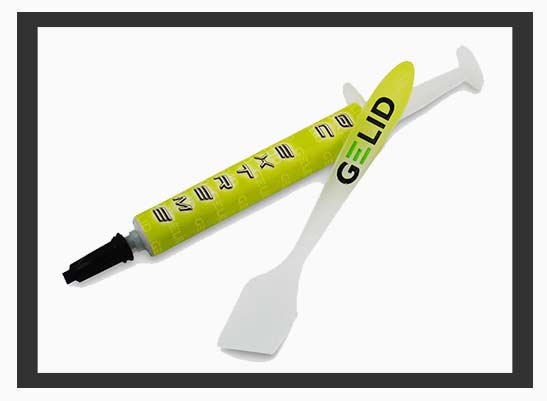 Gelid Solutions GC-Extreme is an all-rounder. It has all the elements required in any good thermal paste. It is applied with the help of spatula that comes with the packet. It is a non-curing compound which means it has an unusually long lifespan. The removing process is easier than most.
If you are looking to try a new product then Gelid Solutions GC is an amazing choice.

PROS:
No electricity conduction
Non-corrosive
Non-toxic
Buy Gelid Solutions GC-Extreme Thermal Compound Paste on Amazon - $14.39
How Much Thermal Paste Should Be Applied?
Applying thermal paste may seem like a handful task especially if you are dealing with it for the first time. The key is to find the perfect balance – too much or too less won't produce the desired results.
Some thermal pastes come with a brush or tool for the application which makes the task easier. Ultimately, spreading on every corner or applying equally is not important unless you have the liquid metal paste. The compound should be applied as per the instruction given on the packing.
How to Apply Thermal Paste
One can think of countless methods to apply thermal pastes but we know the secret to the easiest and effective application methods and thy are;
It is the most recommended way when it comes to applying thermal paste. Just release a pea-sized chunk of thermal paste on the IHS of the processor and adjust the cooler on top of it.
Intel CPUs require vertical line method for some reason. You are supposed to draw a vertical line of the thermal paste on the IHS of the processor. Make sure the line is lean and thin.
In this one, you draw a circle with thermal paste on the IHS and fix the cooler on top of it.
How to Remove Thermal Paste
Removing thermal paste can be done easily with the help of 99% isopropyl alcohol. It will clean the CPU, heat-sink, and processor like new. We advise you to be careful with the isopropyl alcohol. Only apply few drops of it on the heat-sink and let it rest for a while and then wipe with a dry cloth.
There is no hard and fast rule of reapplying the thermal paste. Honestly, it won't work an extraordinary job even if you change it regularly. The difference in temperature will be the same for the thermal paste of one year and a month. So there is no need to fuss about reapplying thermal paste. The rule of thumb is to change the thermal paste every time you are cleaning your computer thoroughly – like opening the lid and going for an in-depth cleaning mission.
Is It Necessary To Remove The Old Thermal Paste?
Yes, it is important to remove the old thermal paste before applying a new layer. If you just put the new layer on the old one, you might have a problem fixing the heat-sink or cooler lid. Also, the effectiveness of the new thermal paste won't be much since it will not get access to the nitty-gritty of the processor because of a substantial layer of the old thermal paste.
We highly recommend removing the old thermal paste by using isopropyl alcohol according to the method mentioned above, before applying the new batch of thermal paste. The rule remains same whether you are reapplying a new brand or the same one.
Best Thermal Paste – The Secret Revealed
Truth be told, the thermal paste can improve the performance of your PC by keeping the processor cool. However, I don't have high hopes. The performance will be enhanced more in terms of hardware than software. It can help in extending the life of sensitive computer parts which otherwise wear off soon due to the intense processing environment.
Selecting the right thermal paste and applying it correctly is very important. Make up your mind wisely as you will be spending a fortune on it.
If you have any questions related to thermal paste, shoot away in the comments section below. You can also check our latest guide that helps you buy an awesome gaming PC within budget.