The website is down! I repeat, the website is down!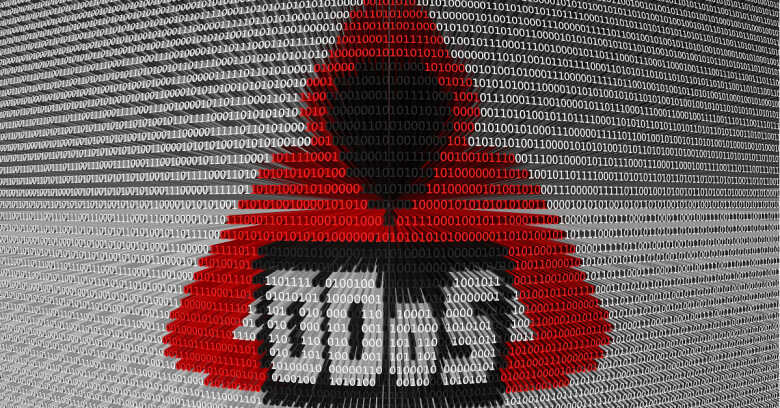 When we heard the news about the recent breakdown that hit Internet on Friday, we were forced to be in a state of trauma. This time big names like Amazon, Twitter, Netflix, Spotify, Tumblr, Dropbox, Pinterest, and many more have been compromised by a terrible DDoS attack. Frightening, right?
It was reported that a middlemen company Dyn, Inc. who is responsible for managing DNS for all these websites were attacked by anonymous hackers, who used different internet-connected devices to send DDoS on the websites.
Almost every website is down according to Down Detector's dashboard; only Google and Facebook have appeared to stay up in front of these slaying attackers. This morning at 7 am the attack was started to slay the whole internet and was aimed at Dyn (a major DNS server host in New Hampshire). The first bout was resolved just after that within two hours but a second attack took place at noon. This situation is still ongoing that is a definite reminder of the power of the forces that aim to disrupt it.
How DNS works
After the voices raised about the DDoS attacks on the DNS server one should know how it took place on so many websites all at once. A DNS server is just an internet's phone book that facilitates your request to go to a particular webpage that you're requested to and also it make sure that you landed on right page or not. If the DNS server of the Twitter is down then I wish you good luck to get on Twitter because of you will not. Some of the sites are getting back to life for some of the users, but it doesn't seem that the problem is fully resolved yet.
Below mentioned are the updates from the Headquarters of Dyn:
At 12.28 PM EST: 
This morning the Dyn investigated yet another attack that causes the same massive outages. The Dyn also informed that based on an email from the Gizmo reader the new wave have affected the west coast of the United States and Europe.
The Dyn have posted this update on its website: "Starting at 11:10 UTC on October 21st-Friday 2016 we began monitoring and mitigating a DDoS attack against our Dyn Managed DNS infrastructure. Some customers may experience increased DNS query latency and delayed zone propagation during this time. Updates will be posted as information becomes available."
Here's an internet outage map that the DownDetector publishes on its website at 12:46 PM EST: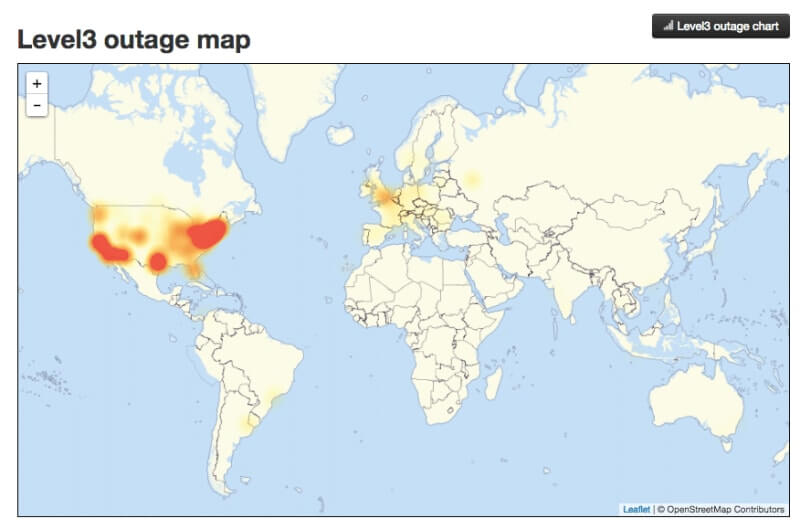 At 9:05 AM EST:
At that time according to the emails from the users, the problems seemed to be getting more worse than before.
At 9:43 AM EST:
Dyn updates that the issue has been resolved.
At 12:19 PM EST:
After that Dyn said the issues had resolved but many of the users were still having trouble accessing the websites.
At 12:25 PM EST:
It's happening again!!!!
At 3:50 PM EST:
The Dyn said: "Our engineers are continuing to investigate and mitigate several attacks aimed at the Dyn Managed DNS infrastructure."The following websites were affected due to the DDoS attack:
ActBlue
Basecamp
Big cartel
Box
Business Insider
CNN
Cleveland.com
Etsy
Github
Grubhub
Guardian.co.uk
HBO Now
Iheart.com (iHeartRadio)
Imgur
Intercom
Intercom.com
Okta
PayPal
People.com
Pinterest
Playstation Network
Recode
Reddit
Seamless
Spotify
Squarespace Customer Sites
Starbucks rewards/gift cards
Storify.com
The Verge
Twilio
Twitter
Urbandictionary.com (lol)
Weebly
Wired.com
Wix Customer Sites
Yammer
Yelp
Zendesk.com
Zoho CRM
Credit Karma
Eventbrite
Netflix
NHL.com
Fox News
Disqus
Shopify
Soundcloud
Atom.io
Ancersty.com
ConstantContact
Indeed.com
New York Times
Weather.com
WSJ.com
Time.com
Xbox.com
Dailynews.com
Wikia
Donorschoose.org
Wufoo.com
Genonebiology.com
BBC
Elder Scrolls Online
Eve Online
PagerDuty
Kayak
Youneedabudget.com
Speed Test
Freshbooks
Braintree
Blue Host
Qualtrics
SBNation
Salsify.com
Zillow.com
Nimbleschedule.com
Vox.com
Livestream.com
IndieGoGo
Fortune
CNBC.com
FT.com
Survey Monkey
Note: GIZMODO sources the above-generated list.
It's still not clear from where the cyber attack started and originated and when and how it is likely to stop.
Any other site that you are experiencing to be down surely let me know in the comments.