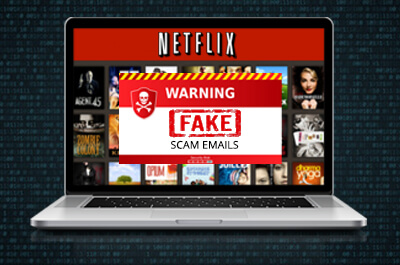 The U.S Federal Trade Commission FTC took charge of an email phishing scam that targeted Netflix users. In a recent discovery, FTC found out that fake emails were being sent to Netflix users asking for their billing info. Phishing scams have risen since 2016, and more and more affected users are reporting their ordeals over to the Police.
On December 26th, 2018 Federal Trade Commission issued a warning regarding phishing scams and stated these fake emails are created to pose as a company to steal your credentials and personal information.
In a tweet FTA warns about the phishing email.
Netflix phishing scam: Don't take the bait: https://t.co/urABBXPA7u #ScamAlert

— FTC (@FTC) December 26, 2018
The email is designed in a way that makes it look legit as if it was mailed from the streaming service Netflix. However, it is advised not to click on it as it could integrate a deadly virus on your system that could take control of your device. The email has a logo on top of it, making it portray as a genuine Netflix email. It informs you, "your account is on hold," and your payment information needs updating before we resume our services for you.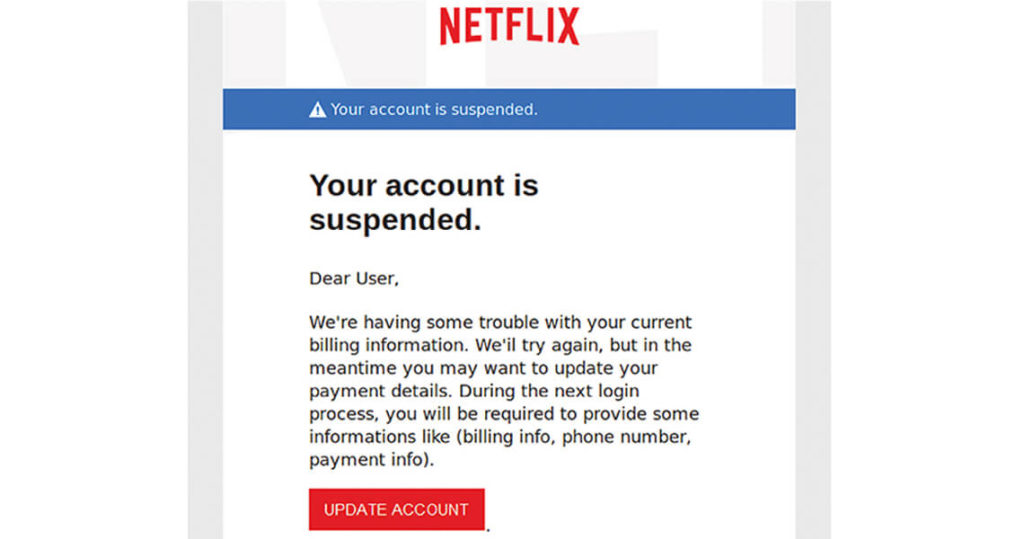 These phishing emails are sent to the inactive users who used netflix services. Google works on algorithms where Google's Gmail filters emails according to its pre-designed words that automatically fall in the SPAM category when Google reads it. The email sent to Netflix users did not give any indication to Gmail, in order for it to mark it as spam.
However, the email had a few hidden clues that could differentiate it for being a hoax. The major concern was, Netflix being a US streaming channel used the British spelling of 'centre,' and the email started off with an un-formal greeting 'Hi Dear.'
Official emails of Netflix are generated from one domain address info@mailer.netflix.com. Emails that do not come from this domain should be avoided and concerned streaming provider should be contacted.