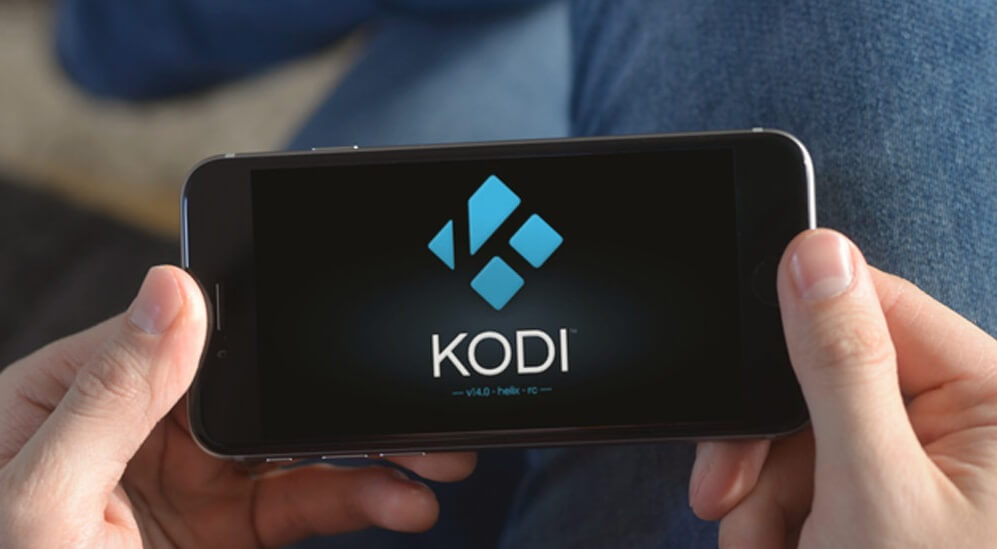 Let's start with an elementary question; how to install Kodi on iOS devices?
Well, the true and honest answer is you cannot. The reason is that Kodi is (unfortunately) not officially available on iTunes. It means you cannot install Kodi on any Apple device. The official app store of Apple doesn't consider Kodi worthy of a legal and official app for iOS devices. However, this is not the first time Apple has refused to acknowledge a well-known app. There are series of apps, which never get a chance to get a spot on the Apple store. We know how Kodi lovers who happen to love their iPhones as well are feeling right now. Frustrating right?
Come on guys; we cannot see you sad at all. There is a way to install Kodi on iPhone and iPad. Now, if you have started thinking about jailbreaking your device to get Kodi for iPhone or iPad, then stop right there! Jailbreaking your iOS device is a whole new deal. It is troublesome and outright uncomfortable for many people.
Consider yourself lucky as you have landed on this page since we are going to tell you how to install Kodi on iPad or iPhone without jailbreaking. Yes, you have read it right there is a way to install Kodi on iPad and iPhone without opting for shady methods. Our methods to install Kodi on iOS devices don't require jailbreaking (we don't feel like jailbreaking our phones). You can get Kodi on iPad and Kodi on iPhone without jailbreaking, period. Also, we will tell you two procedures. Just in case if one fails, you can immediately go to the second one. We won't keep you waiting, let's go and learn how to install Kodi on iOS devices.
What Are The Methods to Install Kodi on iPhone and iPad Without Jailbreaking Your Device?
We are going to tell you two methods to install Kodi on iPhone or iPad. You can choose whichever one you like. The reason to detail two methods here is not only that we are too generous but to provide you with a maximum number of options.
Install Kodi on iPhone or iPad (Without Jailbreaking) With Cydia Impactor App – Jump to section
Install Kodi on iPad or iPhone (Without Jailbreaking) With Xcode App – Jump to section
Now let's discuss each Kodi for iOS installation methods to make your Apple device fully functional with Kodi.
How To Install Kodi On iPad or iPhone Using Cydia Impactor
Our first method to install Kodi on iPad or iPhone is via Cydia Impactor. It is a popular app compatible with macOS and Windows and allows iOS users to install apps that aren't available in Apple store. Before you start, you'd need to download Cydia Impactor and latest Kodi.IPA file.
Note: It is important to download the most recent Kodi.IPA file from an external source as Kodi doesn't host the IPA file on its website. While we were doing our research on Kodi for iOS, we found the link working. Please make sure it is available when you attempt to download it. If not, then simply Google for 'Kodi IPA file' and download the file from trusted source.
First you need to connect your iPhone or iPad to Mac or PC. By default, when you plug in your iOS device, iTunes opens automatically. Make sure you close iTunes before you proceed further.
Now open Cydia Impactor app and drag-and-drop the downloaded Kodi .IPA file you downloaded earlier from the link we shared above.
Select your iOS device in the drop-down menu and click on "Start."
Now, you'll see Cydia Impactor app asking for a valid Apple ID to proceed further. There is no harm in entering your Apple ID here, it is only used for IPA file. You can alternatively use a pseudo ID if you don't want to share your personal details.
When the app is installed, go to Settings – General – Profiles & Device Management. Now find your Apple ID profile and open it.
Tap on the "Trust" button so your iOS can trust the newly downloaded Kodi app.
Congratulations! Kodi has been installed on your iOS device. Start using Kodi on iPhone or iPad and enjoy streaming.
You can alternatively use the below method to get Kodi on iPhone/iPad using the old school methods:
Open the Cydia icon on the home screen.
Press "Sources", then "Edit", and then "Add".
Copy and paste this URL: http://mirrors.kodi.tv/apt/ios/
Choose "team Kodi" source.
Press "All Packages" and then tap "Kodi-iOS".
Press "Install" and then confirm.
Wait until Kodi installs, once the process is complete, you can exit Cydia.

Now check the Kodi icon on the home screen.
How To Install Kodi On iPhone or iPad Using Xcode
We would like to give you a fair warning that installing Kodi on iPhone or iPad using Xcode is complex and lengthy. You will need to watch your steps throughout the procedure. However, it is good to know more than one ways of doing a task – in this case; it is installing Kodi on iPad or iPhone. For this procedure, there are three prerequisites that you'd need;
Pre-requisite Number 1: Kodi deb file: you can download it from this link. This is the link to the latest 17.1 version of Kodi.
Pre-requisite Number 2: iOS App Signer: the iOS App signer is available here. After opening the link, click on "Download v1.9" and then unzip the file and follow the routine to get iOS App Signer on your Mac.
Pre-requisite Number 3: Xcode 8 from Mac App Store: Xcode is a free app available on iTunes. You need to download it on your Mac.
Step By Step Guide To Install Kodi on iPad or iPhone Using Xcode
After completing the per-requisites, you can head to the actual process of installing Kodi on iPad via Xcode. Follow the following steps;
Plug in your iPad or iPhone to your Mac and start Xcode.
Choose "Create a new Xcode project". The app should be highlighted on the left in iOS column, click "Single View Application" and press "Next" icon.
In this step, you have to provide information. Write Product Name and Organization Identifier (you can write anything). The other information will be there already so you can proceed on the "Next" step.
Here you have to provide the location of Git repository. In our case, it's on the desktop. After providing the location, click on "Create".
Now in the middle of Xcode screen, there will be a message, "No code signing identities found". Click "Fix Issue" and then press "Add". You will be required to sign in your Apple ID.
Coming back to the main screen, another message will show, "to fix this issue, select a Development Team to use for provisioning". There will be only one "Development Team", so select it. Xcode will start resolving the issue.
Now it is time to open App Signer. In the "Input File" section, enter the location of Kodi deb file and press "Open".

Signing Certificate: already filled as it is your Apple ID
Provision Profile: select the one we created in step number 3
New Application ID: it will be already filled
App Display Name: you can write anything (our display ID is Kodi)

Select a name for "Save as field" and location. It should be easy to remember. Now click "Save", App signer will save the file. You won't receive a window popup when the process is completed. Only "Done" will appear on the bottom tab after completion.
Open Xcode, click "Windows" and then "Devices". Select your iPad on the left panel. On the bottom of the right panel (that has your iPad details), click on the plus sign.
Now select the .ipa file created by App Signer in step 9 and open it. After a small pause, you will see Kodi under Installed Apps.
Remove the iPad from Mac. Kodi app icon will be displayed on the iPad. Now, when you open it, there is a fifty percent chance that you will receive the "Untrusted Developer" message. In that case, shut down the Kodi app. Go to Settings – General – Device Management. In DEVELOPER APP, select the account you used for the entire process and then select "Trust."

Now you can run Kodi on iPad without receiving any error messages.
Kodi iOS And Kodi VPN: What's The Connection?
One of the possible reasons Kodi is not available on iTunes is because it enables streaming of illegal content. Kodi is itself not illegal, but it has some questionable add-ons. That's why it is the target of copyrights mafia. All of this means that you have to be careful while using Kodi on iPad or iPhone.
We recommend using Kodi VPN as it is the best way to protect yourself from unnecessary scrutiny by various agents and authorities in your country. You can go for any decent VPN option. If you have no idea about VPNs or cannot make up your mind for anyone Kodi VPN provider, we have an updated list of best Kodi VPN providers. Surely, it will help you in finding the right Kodi VPN for iPad. A VPN for Kodi can serve as an invisibility cloak for you and hide you from the evil eyes of the authorities who want to blame you even when you are innocent.
Congratulations! You Got Kodi On iPad and iPhone Without Jailbreaking
Getting Kodi on iPad or iPhone isn't that hard, especially after knowing two methods of installing Kodi on iOS without jailbreaking. We have explained everything in detail. There shouldn't be any confusion now. You can use either way to install Kodi on iPhone or iPad. The Cydia Impactor one is easier than the Xcode. However, both will work to achieve the target of getting Kodi on your iOS devices. The important thing to remember is the use of Kodi VPN. Kodi on iPad and iPhone should be used only with a good and reliable Kodi VPN. You will be putting yourself in too much danger by using Kodi on iPad/iPhone without a VPN so don't ever do it.
Were you able to install Kodi on your iOS device by following any of the above methods? If you are having trouble with any step, please let us know, and we will help you. Simply comment below, and our team will get back to you shortly. Also, check all the working Kodi add-ons to use in 2018 – and make your Kodi experience incredible.