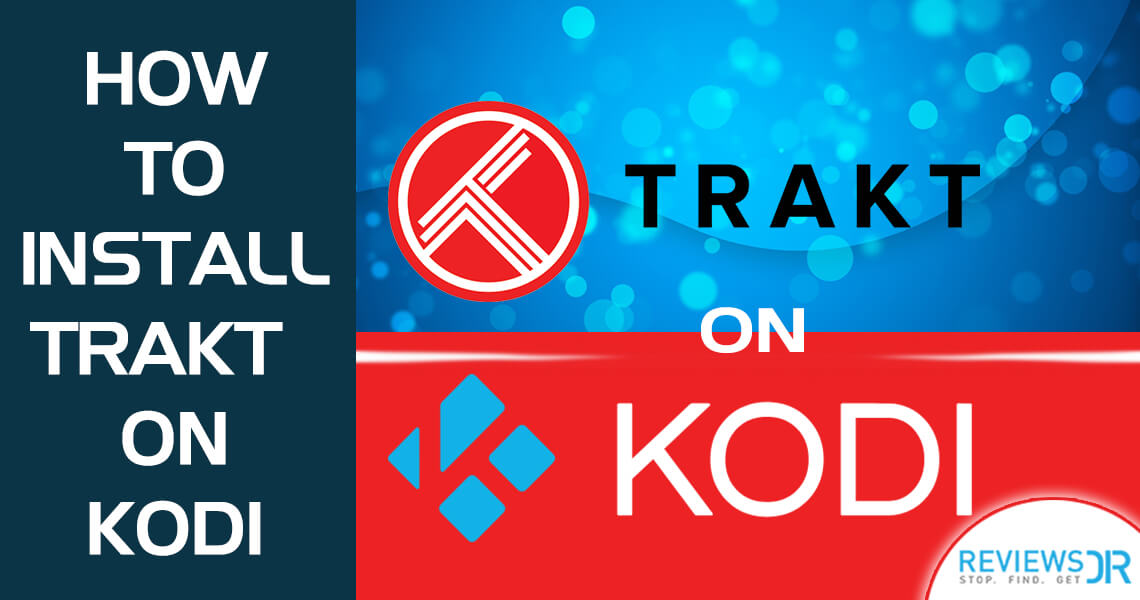 What if there is a service that notifies you when your favorite movie will be online? Or have you ever thought of a list of TV shows and movies you watched on your fingertips? If you want a readily calendar with all the latest shows, films, documentaries along with the recommendations based on your preferences, and latest trends? Then you need to install Trakt Kodi. Oh yeah! Adding Trakt to your Kodi device can bring more fun to entertainment. But how?
Movie lovers have a buff for seeking what's new online and for that they look for services which keep them updated for every news regarding movies, shows, what's trending, where to watch, how to watch, etc. However, they fail to find such services that can bring everything at mere clicks, right? Then again that's not the end of the world. You should check out Trakt. It's the famous Kodi addon (Trakt.tv).
Let's see why you should install Trakt on Kodi.
What Is Trakt Kodi And What Does It Offer?
It's a free Kodi addon to keep an eye on the TV shows and movies you watched, or anything you viewed on the famous media player. Instead of going to your search history, the content you watched will appear where you can rate each movie or TV show separately. What's intriguing is by rating your watched movies you will be notified with recommendations based on the choice of your watched history which you can later share on your social media platforms as well so that your peers and friends can check your taste in movies making them swap recommendations with you.
Isn't it amazing? Well, there is more Kodi Trakt has to offer.
Trakt is all about integration. It checks out all your content, no matter where you watched it and brings it to your watchlist later on. How? If you watch anything on Netflix, Hulu, Amazon or let's say on Kodi, all the details will be shown directly in your history in Trakt without you having the trouble to search for them. Now you won't forget your favorite movies names. Moreover, it will allow you to mark dates on a particular calendar feature available to keep track of the upcoming shows, new releases in cinema or on Blu Ray HD Print.
Trakt On Kodi Delivers The Best Of All
The unique selling point of Trakt Kodi is its 'discover' feature. Trakt covers a lot of ground when it comes to finding the best movies not available to you anywhere else with a list of recommendations you can't ignore. If you don't want to watch your desired show or movie on the spot, then you can always add it to your watchlist from where you can check it later on. It's easier and faster to maneuver getting the best out of websites like Reddit and IMDB.
In a gist, it's a tool for all the people who crave new movies and have a keen eye for watching TV shows and videos for entertainment. While you won't find any ordinary content, the recommendations will be of good quality as if you're watching it in a theatre. Making the best out of Kodi.
How to Install Trakt on Kodi
By now it's obvious you must be craving Trakt terribly, and you want your hands on it immediately to start off watching your favorite movies. All your watched movies and TV shows will automatically appear on your watched list. Being an official Kodi addon, Trakt is included in the default repository through where you can easily install it.
Follow these steps, and you'll be thrilled to have the power of acquiring infinity content in your hands.
Launch Kodi and browse to home screen
Choose Add-ons
Chose the icon look alike of an open box
Chose Install/Download from repository
Search Kodi Add-on repository and select it
Browse to Program add-ons
Scroll down down to Trakt
Chose it and a box will pop-up. Select install.
Addon installation notification will appear.
A box will pop-up to authorize your account. Create an account
Go to https://trakt.tv/activate and login through your credentials.
Now type in the string of letters and numbers from your Kodi screen into the box on your web browser
Chose button to authorise Trakt on Kodi
After authorization you'll be able to use Track and the box will close.
Trakt is now available for you.
Checkout our must-have Kodi repositories article and get all the best repository installed on Kodi device.
How to use Trakt.tv Kodi Addon
After installation, Trakt Kodi addon will be as a brand-new car purchased. You've got the car but it doesn't have any extra features of accessories. Same goes for Trakt. While nothing will happen when you click on the Trakt addon as it is already running in the background and initiate tracking your watch history. But with slight tweaks in the settings tab you can adjust this.
Go to Kodi home screen and browse onto addons, from where you need to select Trakt and look for its settings. From there you'll see a lot of options.
You can add in an option 'Startup delay', through which you can stop Trakt for tracking unless all your Kodi addons are updated and fully functional. It will ease access to Kodi when you launch it as it's not thst time opening.
You'll see a Scrobble tab where you can adjust your TV shows and movies which will be collected by Trakt.
Through the Exclusions tab, you can exclude the content from being tracked. It allows you to exclude anything you like from streaming sources rather than the content on your gadgets internal hard drive.
Instructions for authorizing account will be available.
Lastly, you'll see the rating tab where you can alter your rating options. By default, you'll have to rate a movie as soon as you watch it. Consecutively doing that will increase the number of recommendations Trakt will send you. But you can always switch that off if you want.
Add Trakt To Kodi – But Don't Forget Your Privacy
By now, you have successfully installed Trakt Kodi addon on your streaming device. Great job! One thing that we always recommend our users is not to forget about their privacy and tools that can add more fun to the entertainment. As you know Kodi is always in the radar of piracy preachers, and the use of some great Kodi addons are termed illegal also. It is advisable to connect to a Kodi VPN when you stream third-party content on Kodi. You can check our updated list of Kodi addons to the best recommendation for each genre you like. Here are some of the good VPN options that we recommend to use with Kodi.
Final Words on Kodi Trakt
Trakt is a necessity. We all need a service that will do the job for us and reduce the efforts needed to search a movie, retain it in your mind and rate it. While if you want to watch it again, Trakt will keep track of it. Movie and TV show recommendations have never been this easy through Trakt, by rating movies on and off you will receive recommendations of your taste through which your list of movies will increase.
We hope that you have already installed Trakt on Kodi. Let us know if you have experienced any difficulties in installed the Trakt Kodi addon on your media player.
Enjoy the amazing functionality of Trakt and Kodi and be a proud binge watcher!