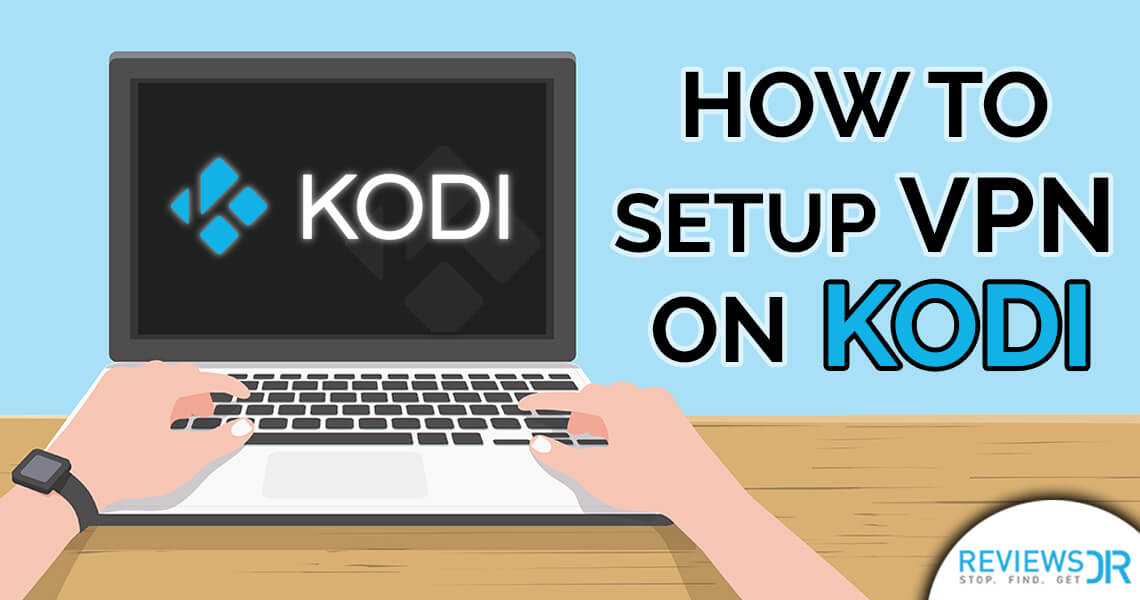 Kodi has become an ultimate choice for everyone to share videos, audios, and pictures around the home network. Guess what: today you will learn how to install VPN on Kodi in easy steps. But before heading to our main topic, there's a lot to know and understand about Kodi. So, shall we begin?
What is Kodi?
According to Wikipedia:
Kodi is a free and open-source media player software application developed by the XBMC Foundation, a non-profit technology consortium. Kodi is available for multiple operating systems and hardware platforms, with a software 10-foot user interface for use with televisions and remote controls. It allows users to play and view most streaming media, such as videos, music, podcasts, and videos from the internet, as well as all common digital media files from local and network storage media.
According to Tomsguide:
Kodi comes with its own user interface and works with both local and network storage services you're already using. Be aware, though, that it doesn't come with content out of the box. There are also some third-party add-ons you can use to enhance your Kodi experience.
History Check – The service was first introduced back in 2002 as the Xbox Media Player. In 2003, XBMC foundation changed its name to Xbox Media Center. In 2014, the service then renamed as Kodi.
By all means, Kodi is one of the best options to stream movies and live TV channels from around the world, but it is also a big question mark on our online security. Now the question is, how to use Kodi with complete online security and privacy? The answer to this question is Kodi VPN. Let's take a look at what is Kodi VPN.
What is Kodi VPN?
Kodi is useless if you cannot access channels like Netflix USA, BBC, Showtime, Hulu, Crackle, and sports like NHL, NFL, and NBA game pass. Some Kodi add-ons are geo-blocked, and even though you can install Kodi add-ons for these channels, you get a location error when trying to stream channels like Netflix. This is the message that you will see on your device screen.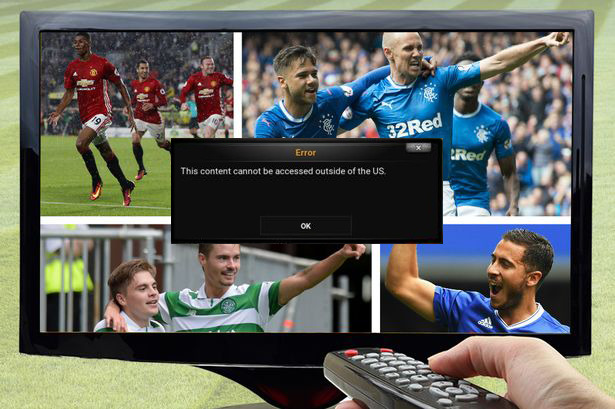 Now, how to get rid of the geo-restrictions? Well, Kodi VPN is one of the best options to overcome the geo-restriction. It allows you to access any channel from anywhere in the world while protecting your entire internet traffic by encrypting it and routing it through a secure tunnel.
Do you know how Kodi work? If you don't know, then you won't be able to get the best out of your money you spend buying Kodi. Let us help you by giving you a quick overview of how Kodi works.
How Kodi Works?
First, you need Kodi Software running on your device. Upon launch, you will see a banner that lets you choose pictures, videos, audios, and more. Select the content you want and upload it on your device. Do remember, your content must be stored somewhere locally or on the network which you can access around your house, or potentially, from afar. Kodi will catalog all your content and makes it available on all your devices connected to the network.
You can quickly installed Kodi software on Android, iOS, Windows, MacOS, and Raspberry Pi. You can also run Kodi on your TV boxes and streaming devices such as Apple TV and BBC iPlayer.
Hardware Requirements to Run Kodi:
For iOS
To run Kodi on iOS, you will need a jailbroken iPhone, iPad, or iPod Touch, or one of those devices running iOS 5.1.1 or higher.
For Apple TV
Kodi also works with Forth Generation Apple TV.
For Linux
To run Kodi, you will need an Intel Pentium 4 or newer and an Intel GMA 950 graphics card or better. You should also have 4GB of hard drive space available.
For Mac
To run Kodi, you will need Mac running Xcode 7 or higher to install the software.
For Windows
To run Kodi on Windows, you will need windows vista or higher to install the software.
Now, come to the most important part:
What Services Kodi Provide?
Kodi means three things, ENTERTAINMENT, ENTERTAINMENT & ENTERTAINMENT. There's nothing Kodi cannot do when it comes to Entertainment.
For music lovers, Kodi can play a slew of formats such as MP3, AAC, and OGG. Kodi software comes with built-in smart playlists and the ability to tag different tracks.
For video streaming fans, Kodi supports 3D, H.264, and ISO among other formats. You can also stream the content over the internet with Kodi. Once you import the films, Kodi can add posters, fan art, trailers, video extras, and more to each item.
For TV lovers, Kodi can store your favorite programs. The TV show section supports posters and tags and will give you the details about actors and show description.
For photographers, Kodi lets you import your pictures into a library and start a slideshow.
For live TV, Kodi lets you stream and record with its software, but you will need to use backend services including MediaPortal, MythTV, TVheadend, and NextPVR.
Everything mentioned above was essential to know before we start with the ultimate guide on how to install VPN on Kodi. Why? Because, if you do not what benefits you can get from Kodi and how it works, you won't be able to take the full advantage.
Let's move to our main topic. Do you know that your Kodi streaming history is under scrutiny if you are living in countries like USA, UK, Canada, Australia and Europe? In last few years, governments around the world have enacted laws allowing internet service providers to monitor and record your online activities.
The primary motive of monitoring and spying on Internet users is not only to invade their privacy but to crackdown on copyright infringement. Previously, copyright infringement focused on torrent users alone, but now, governments are also going after people streaming content through unofficial channels.
So, if you are not using a VPN and hiding your online activities from the government, then it can be monitored and used against you. Do you like to end up in jail just for watching your favorite movie on 123Movies? I am sure that you would never want it for yourself.
The best way to protect your online activities on Kodi is by using a Kodi VPN. Before listing down the main reasons why you need a Kodi VPN, let's have a look on our ultimate guide for setting up VPN on your Kodi.
Install VPN on Kodi – The Ultimate Guide
Setting up VPN on Kodi is not so difficult process. You don't need to be a tech geek or nerd to do the job. You just need to have the right knowledge on how to setup VPN on Kodi. Here're two ways to complete the process:
Use Kodi and VPN Separately (VPN will run in the background – most common option)
Use your VPN inside Kodi via addons / VPN apps
Option # 1: Using Kodi and VPN separately means that your VPN will run in the background, encryption all your internet while you stream movies and TV shows on Kodi.
Option # 2: Using a VPN within Kodi via addons or apps needs a dedicated VPN app for Kodi or add-on to configure the VPN within Kodi. This option is not for every device and can only be used for Linux, Mac O SX and Raspberry Pi.
Let's begin the step-by-step guide:
Option # 1 – Install VPN Separately on your Device to Use with Kodi
The steps will show you how to install a VPN for Kodi. With this setup, your VPN will be running in the background and encrypting all the internet traffic while you stream with Kodi. This setup works well with:
Windows Laptops and PCs
Mac Laptops
Linux Laptops
Android based Kodi Boxes
Amazon Fire TV and Amazon Fire Stick
Step # 1: Get subscription to a Fastest VPN Service
Kodi is meant to be experienced with incredibly fast speed, no buffering or hiccups. To help you keep your online activities hidden and bypass geo-restrictions on the internet, you need a fastest VPN for Kodi. Check out the complete list below:
Step # 2: Setup VPN on your Device and Connect
The VPNs above provide great apps and support for all major operating systems and platforms. Visit the VPN provider's website and download the app or configure manually using 'How to setup guides.'
Once you are done with the installation, open the app and connect to your desired location. With VPN connection activated, you are now ready to enjoy your favorite activities on Kodi.
You can see that installing a VPN to use with Kodi separately is quite easy. Anybody can get protected with the best VPN in just a few minutes.
Now, let's come to the tough part:
Option # 2 – Install VPN within Kodi via Apps / Add-ons
This option is not commonly used. With this option, you can control your VPN within the Kodi. But the choice is limited to only a few devices as mentioned earlier. Another drawback of this option is that this method is less secure. That's because dedicated VPN apps and add-ons cannot be fully utilized with privacy and security features that VPN offers. And lastly, the option is very complicated and need a good understanding of technology. So, let's get started:
Install Datho VPN Dedicated Add-On on Kodi
There are only a few (3 to 4) VPN providers in the industry who offer dedicated VPN app for Kodi, and Datho VPN is one of them. You can download Datho VPN add-on on Kodi to enjoy restriction-free access to Netflix, Hulu, Crackle, Pandora, Spotify, Fox, ESPN, BBC iPlayer, AMC, iTV, A&E, and much more. You can also enjoy live streaming of NFL, NHL, and MLB game pass as well as all UFC fights.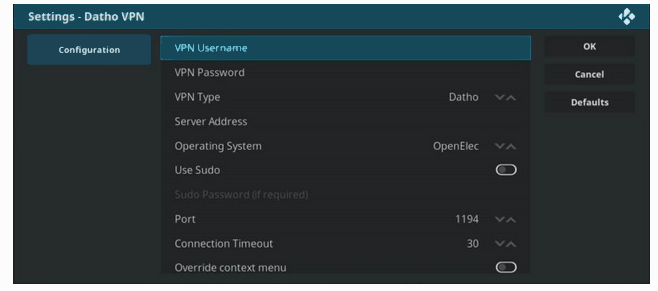 Here's how you can setup Datho VPN on Kodi:
Step # 1: First, you need to Download Datho Repository and save it in your system.
Step # 2: Now open Kodi and select 'Add-Ons' option
Step # 3: On the top-left corner, you can see a box-shaped 'Package Installer' icon. Click on the icon
Step # 4: Next click on 'Install from Zip file' and navigate the Zip file you have downloaded in the first step. Wait until it installs
Step # 5: Now from the given option, select 'Install from Repository Option.' Find Datho VPN add-on from the list and click on it
Step # 6: Now go to select 'Program Add-ons,' select Datho VPN and click on install
Step # 7: Once the installation is complete, go back to Kodi Home Screen and select 'Add-Ons.'
Step # 8: Now go to 'Programs' and select Datho VPN
Step # 9: Enter username and password (Provided by Datho VPN) > Type 'Server Address' > Change the OS from OpenElec to Windows and click on 'OK.'
Tada! Datho VPN is now activated, and you can enjoy safe and private streaming on Kodi.
If you think it is the end of the tutorial, then you are probably mistaken. There's still a lot for you to learn if you want to be a Kodi Expert. So, just don't think about the breaks and keep reading.
Install VPN on Kodi via OpenVPN VPN Manager
You can download OpenVPN Kodi add-on from Brian Hornsby and GitHub Page. This add-on works well and does not require any repositories.  But do remember this add-on is only limited to the following platforms:
Mac OS
Linux
Raspberry Pi (Linux)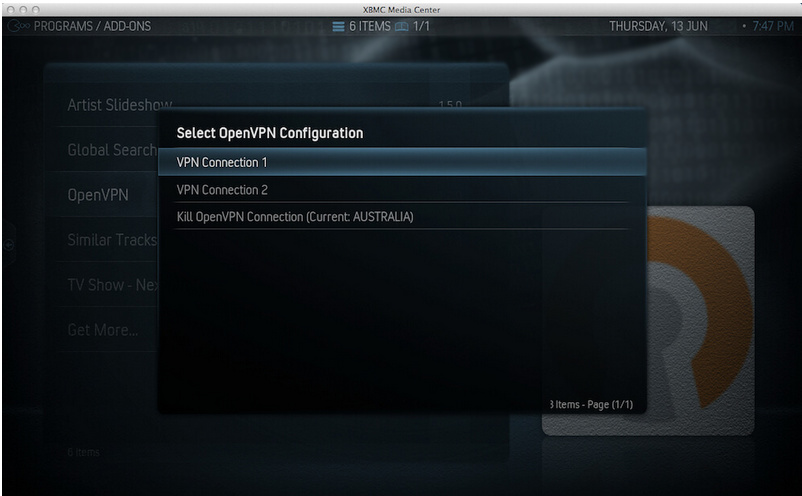 Install VPN on Kodi via Zomboided VPN Manager
The Zomboided VPN Manager is one of the best add-ons to control your VPN from within Kodi. This add-on works with OpenVPN and supports the following operating systems:
LibreELEC (7.x onwards)
OpenELEC (5 onwards)
Other Linux based installs (e.g. OSMC)
Windows (Windows 7 tested)
You won't be able to use Zomboided add-on on Kodi boxes, which run on Android. You can download the Zomboided add-on from GitHub page. On the same page, you can also check the list of all the VPNs that are supported on Zomboided add-on.
Below are the basic steps for installing up Zomboided VPN Manager on Kodi.
Step # 1: Download the Zomboided repository and save it on your device.
Step # 2: Now go to Kodi, open SYSTEM > Add-ons > Install from zip file that you have saved in step # 1
Step # 3: Navigate to where you downloaded the Zomboided repository, and then select it.
Step # 4: You will have to wait for the add-on enabled notification. Once you see the information, then select 'Install from Repository.' Click on 'Zomboided Add-on Repository,' click on Services and then click on Install.
Step # 5: Now again wait for the add-on enabled notification (it will take some time).
Step # 6: Next, under the 'VPN Configuration Window' select your VPN provider, and then enter your VPN username and password for authentication.
Step # 7: Select the VPN Connection tab, select First VPN connection.
Step # 8: A pop-up window will appear, and you will need to select the location to connect.
Step # 9: The option Second VPN connection will appear from where you can add different VPN server locations. The same applies for more connections, with up to 10 different VPN locations.
Tada! The job is done.
First Conclusion: So, far you have learned four different ways to install VPN on Kodi using various channels. Installing VPN within Kodi using a dedicated app or add-ons can be difficult sometimes. If you are facing trouble following the steps, you can always go back to the Option # 1 – using VPN and Kodi separately.
How about moving to a step-by-step guide on how to install Kodi VPN on a router?
Setup Kodi VPN through Routers
The router is one of the most significant ways to optimize the use of your VPN service. By setting up your VPN on a router, you can secure all the connection of your entire family. Let's learn how to setup Kodi VPN on routers using PPTP protocol.
Step # 1: Open your router control panel and log in
Step # 2: Navigate to Basic settings and then 'Network' from the left panel
Step # 3: From the drop-down menu, select the 'Connection Type'
Step # 4: Enter the username and password provided to you by your VPN service provider
Step # 5: Now, type the server address in the required field and select 'Keep Alive' from the drop-down menu for 'Connection Mode.'
Step # 6: Set MTU and LAN or Wireless settings to default
Step # 7: Also, don't change Subnet Mask or Options field
Step # 8: Next, hit the 'Save' button at the bottom of the page
Tada! Your connection to your router should be up and running, now connect your Kodi with the router internet and enjoy complete security and privacy online.
Let's learn one more way on how to setup Kodi VPN on iOS devices.
Install Kodi VPN on iOS Devices
The process is simple. We have already provided you the specification that you should meet to use Kodi services on your iOS devices. Now, let's move how to install Kodi VPN on it. Follow the steps below:
Step # 1: Go to App Store and search for your VPN provider App
✎ Read Also: Best Free VPN Apps for iPhone
Step # 2: Install the app on your iPhone, iPad or iTouch device
Step # 3: Once the installation is complete, go to the app and connect to your desired server.
Step # 4: As the VPN connection established, launch Kodi on your iOS device and enjoy streaming your favorite movies, TV shows, sports and much more without facing restrictions and speed-hiccups.
Install Kodi VPN on Android
The process of setting up a Kodi VPN on Android is similar to the steps we have seen for iOS. Make sure your Android device meets the specification mentioned above. Now, let's move on to the next level.
Step # 1: Go to Google Play Store and search for your VPN provider
Step # 2: Install the app on your Android device
Step # 3: Once the installation is complete, go to the app and connect to your desired server.
Step # 4: As the VPN connection established, launch Kodi on your Android device and enjoy unlimited streaming with complete security and privacy.
At last, we are done with the installation guide. So, far we have covered every single device where you might want to install Kodi VPN.
Here you can check a detailed and easy-to-follow guide on 'How to Install Kodi on Fire Stick'.
Now, let's talk about the reasons why you need a Kodi VPN.
Why Do I Need VPN for Kodi?
Like we need air to breath, and fish needs water to live – Kodi needs a Kodi VPN to provide endless entertainment and complete online protection. Following are the key benefits of using Kodi VPN:
The entertainment industry, government agencies, and large corporations are lobbying to increasingly restricting content, including Kodi addons. To overcome this problem, you can just connect to a country server of Kodi VPN where the content is accessible. This will allows you to quickly and safely get around geo-restrictions.
Avoid all kind of surveillances and snooping by hiding your IP with one of Kodi VPN's IP. This way no one, not even your ISP or large government organization like NSA, 5 Eye, GCHQ or Mossad can spy on your online activities.
Gain access to P2P & Torrents without getting tracked & receiving copyright notices.
Stop your ISP from throttling and slowing down your internet speed for specific websites or channels.
Many people are looking for free Kodi VPNs. How about I give you a list of top 3 best free Kodi VPNs? Amazing, isn't it? Well, let's have a look at our top 3 best free Kodi VPNs.
✎ Read Also: 6 Best TVAddons.ag Kodi Fusion Alternatives That Work!
Top 3 Best Free Kodi VPNs
There are very few free VPN services available for Kodi that offer decent speed and limited servers to connect. A free VPN for Kodi, under any condition, shouldn't be compared with a full-featured VPN, regarding speed, stability, reliability & trustworthiness.
But is free VPN safe to use on Kodi?
Will free VPN provide you access to all channels?
Is free VPN not selling your online information?
We recommend our readers to use a full-featured paid VPN service for Kodi. Free VPNs are dangerous and a threat to your online security. So, our answer to Free VPN is always a BIG 'No.' Just think about this, if a VPN business is expensive to maintain or operate, how does the business cover its expenditures? Well, it makes complete sense that a Free VPN service maintains its cost by selling users' information. With free VPN, you are the product, and your data is on sale. Don't fall for the scam.
To better help our readers who still want to go with free VPN service, we have picked top 3 VPN providers that run both Free and Premium business module. These free VPNs are limited regarding bandwidth and server locations, and after a specific time, a user will need to upgrade the service.
Here're the top 3 best free VPN for Kodi:
Betternet
hide.me VPN
TunnelBear
We do recommend our readers to use the best Kodi VPNs listed above instead of using a free VPN.
Most our readers asked if Kodi is safe and legal to use in the USA, UK, Canada, Germany, France, and other countries. So, here's the detailed answer to your question:
Is It Legal To Use Kodi?
Yes, Kodi is 100% legal. There is no restriction in using Kodi in any country of the world. The problem lies in how you stream movies and TV shows using its open-source nature. Streaming copyright content using unofficial Kodi add-ons may be illegal in some countries. These third-party add-ons include streams working on BitTorrent protocol and unsolicited websites.
As you must know, Kodi is open-source software, and it is effortless to customize the software by accessing its codes. Therefore it is impossible to shut down the use of unofficial third-party add-ons. The fact is that whenever Kodi shutdowns any repository or add-on, a new mirror add-on or an alternative rise up.
To sum up: Kodi is 100% legal to use but using third-party add-ons to access copyright content raise a lot of questions about its legality.
Making matters worse, internet service providers (ISPs) are now monitoring and recording your online activities.
In the United States, ISPs are legally allowed to record users' online activities and sell it to third parties. The US is also home to the strictest and extreme copyright infringement laws in the world. There is a full force of lawyers who go after copyright infringers and torrent downloaders with threatening DMCA notices.
In the United Kingdom, it is just as bad as the United States. There's a strict copyright law which can result in jail time and a massive fine. Under the UK's Digital Economy Act, Kodi users could face up to 10 years in jail for copyright violations. The British government has already begun cracking down on people by distributing pre-configured Kodi boxes. They are also planning to block all unauthorized and illegal add-ons.
In Australia, the Court of Justice has passed a bill according to which streaming copyrighted material is an illegal act and fully punishable under Copyright Infringement Law of Australia. Therefore streaming content through unofficial channels is now just as bad as illegal downloads.
Bottom line: Given these obstacles, Kodi VPN is a must-to-have in the list of every Kodi user.
Best Tips for Kodi Users
Select the Best VPN
There are a lot of VPN providers in the industry, but you cannot trust all of them. There're only a few VPN providers that can be trusted for their services and policies. Select the best VPN with no-log policy and fastest speed for your Kodi.
Always Collect to the Closet VPN Server
To obtain the fastest speed, connect to the nearest available server. Most VPN providers do offer built-in server selection tool which automatically connects you to the fastest server.
Be Careful with Kodi Add-ons
Downloading third-party software always comes with risks. Before downloading unofficial Kodi add-ons, do your research. Some add-ons may contain malware or other security problems.
Always Select Secure Protocols
Kodi runs on OpenVPN protocol which is a perfect combination of speed and security. But if you run VPN and Kodi separately always select most secure protocol. Avoid PPTP on all your devices as it is not a reliable protocol and comes with vulnerabilities.
And, You Will Live Happily Ever After With Your Kodi VPN
The overall internet trends are getting worst for online security, privacy and freedom all around the world, especially if you live in the United States, Canada, Australia, and the UK. A good VPN service with safety precautions is the best solution to break through these restrictions and avoid unwanted snooping.
One last thing: Kodi is a sea of fun and enjoyment, but never forget it can also be a dungeon of regret if you do not use it wisely, safely and securely. So, it is your fundamental responsibility to use your Kodi with best Kodi VPN.