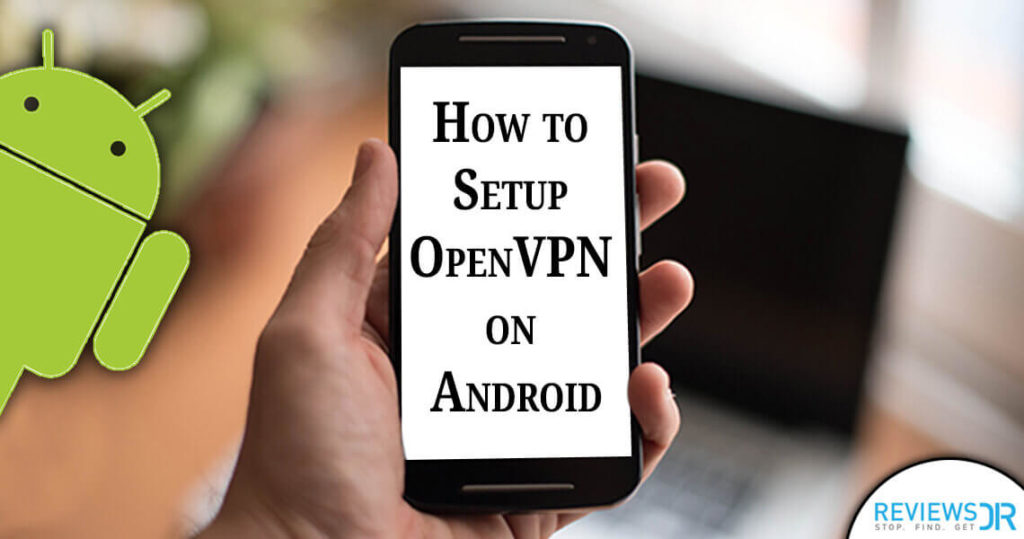 OpenVPN is the most popular VPN solution that has expanded it's availability on almost all the available mobile computing platforms available in the market. To setup OpenVPN on your device, you need a customized client depending on your Operating System (OS) to connect to the OpenVPN server.
OpenVPN simply hides your actual physical address and portrays you to be located at the same location as OpenVPN server's address. Web users all around the world are resorting to this technique in order to safeguard their online privacy.
How To Setup OpenVPN On Android?
For Android Operating System users, the OpenVPN client goes by the name of OpenVPN Connect. Google Play Store provides an easy download for this app. OpenVPN Connect allows its users to run safe OpenVPN connections by accessing server profiles of their respected VPN service providers.
✎ Read Also: How To Setup L2TP On iPhone – A Complete Tutorial For Beginners
VPN services do provide OpenVPN protocol in their purpose built apps but OpenVPN Connect has the edge of being an open-source, community tested VPN client. Thousands of users prefer this app over their provider's self-developed one to overcome their dilemma when they find out that their service provider's app lacked this protocol. The other two options that are usually provided are L2TP/IPsec or PPTP protocol.
OpenVPN Connect is the complete package for all those who seek complete online anonymity. The convenience options provided are:
Internet kill switch,
DNS Fallback,
Power management option,
Single sign-on capability,
MacOS X Keychain and Windows Crypto API integration,
…and much more!
✎ Read Also: How To Setup L2TP On Android – A Complete Walkthrough
Here's an easy guide to setup OpenVPN Client on any version of Android from Ice Cream Sandwich's 4.0 till the most recent release of Nougat's 7.1.2 has been provided below:
Step 1
Download OpenVPN Connect from Google Play Store.
Find out and download your service providers' "configuration files" that end with (.opvn). These files can easily be located if you visit the websites of your VPN service providers and navigate to the tutorial section. In case you are unavailable to find them, you can ask them using their 24/7 customer care service.
Download as many profiles from different countries as you want. (The location that you want to use to hide behind).
Step 2
For the next step, go to your menu on your Android phone.
Click on the "OpenVPN Connect" app icon.
Tap on the 'three dots' on the upper right-hand corner, and select "Import".
Select the "Import from SD Card" option.
Navigate to the "Downloads" folder. In case you have changed the default path for your downloads, kindly browse to that specific folder.
You shall see a .ovpn server config file that you just downloaded. Press that option once for the app to import that file automatically.
Step 3
Establishing Connection:
After the import of the configuration file, you shall be asked to put in your credentials provided to you by your VPN service provider.
Key in your specified "username" and "password".
Tap on the "Connect" button.
A yellow bar shall be displayed on your screen to show the progress rate of establishment of your connection.
After The Establishment Of Connection:
Your app shall give you a "connected" status. It shall also give you an option to disconnect.
A "key" shall be displayed at the top bar of your phone depicting an active connection.
You can manage your setting using the "OpenVPN Connect" app.
Verifying The Connection:
In case you want to check if you are under protection and that your data is being rerouted perfectly, you should run an IP Address check.
You shall see that your physical address has been changed to the profile you downloaded from the service provider's website.
Now you can enjoy the best encryption and protection of your online activities without any worries of leaking information to the prying eyes.