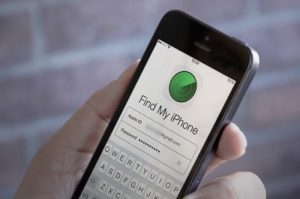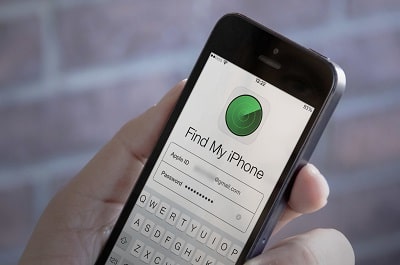 Long gone the days when we have to ask a specialist to lock our smart devices when it gets stolen or lost. Thanks to Find my iPhone to track misplaced or stolen Apple device remotely, so use your favorite PDA anywhere fearlessly; find my iPhone will locate whether your beloved Apple is left on the bus or under the Sofa. But hold on! Is find my iPhone is privacy friendly? It's not, especially when you are giving your PDA to someone for longer duration like selling or trading in.
Don't worry we won't ask you to rush to Google and find how to turn off find my iPhone; as we are here to guide you in a most useful manner; we are sure after this you won't be needing to search how to turn to find my iPhone off.
Don't know how exactly find my iPhone feature works, get to know now!
What Is Find My iPhone and How It Works?
Find My iPhone is a feature of iOS and macOS, enabling users to locate missing or lost iPhone, iPad and Mac devices. A device with activated finds my iPhone is linked to Apple ID that helps users locate the Apple devices by logging on to iCloud.com on Mac or using the Find my iPhone app on an iPhone or iPad. With Find My iPhone enabled, the owner can see the location of the device on a map, remotely lock it, send a message to a lost device or wipe its contents.
Apple's Find My iPhone is useful in multiple situations – if you've lost a device or had stolen – this is a useful feature that has to be turned on to prevent a thief from erasing, help you locate your device, remote erasing, or send an alert.
Find My iPhone was implemented to discourage the theft of Apple devices; hey snatchers and pocket pickers! You cannot disable Find My iPhone without our Apple ID password. It means nobody can completely restore the Apple device to its original factory settings.
Although this feature is super amazing sometimes you've to turn it off to keep your device and data protected or in case if you're no more liking it.
Not everybody like the feature as there is a partial perception that you are under the constant surveillance radar of some Orwellian overlord – well, it's somehow true, and Orwellian overlord has shown itself a friend of privacy.
Also Read: 5 Best VPN Apps For iPhone – Indestructible Kevlar For Your iOS!
More importantly, there are circumstances when Find My iPhone is no more being useful and becomes an inconvenience or danger – when you sell a device or send it to Apple for repair, of course, you need to turn off Find My iPhone.
Let's get the handy guide on how to turn off Find My iPhone
Finally, How To Turn Off Find My iPhone?
For your convenience, we have to give you short yet easy-to-go guides of how to turn off Find My iPhone on both iOS 7 and ten without any password.
Turn off "Find My iPhone" on iOS 7 without Password
You don't need your Apple password to disable "find my iPhone" on iOS 7 devices. Most users try the method that requires Apple password while performing such tasks like restoring iPhone, but not anymore; as we have a bug that makes it possible to disable Find My iPhone without using a password.
Step 1: Go to iCloud Settings.
Step 2: Tap "delete account" to disable "Find My iPhone."
Step 3: A window request for password, press the power button and shut down your iPhone.
Step 4: Restart your device.
Step 5: Go to iCloud Settings.
Step 6: Repeat step 2
Step 7: It's done.
Disable "Find My iPhone" on iOS 10 without Password
If you are using iOS 10, it is possible to disable "find my iPhone" without Apple password.
Step 1: Open Settings in the iCloud.
Step 2: Remove your existing password and input any code.
Step 3: OK.
Step 4: An error regarding wrong password and ID will appear, click OK.
Step 5: Locate 'Cancel' and click.
Step 6: As the iCloud page appears, click on Account.
Step 7: Delete description > OK.
Step 8: Once it returns to the iCloud page, the "find my iPhone" would have disabled.
Mac and Apple watch users, tension not! We have got you guys covered.
Remove a Mac from Find My iPhone
In your Mac, press the half-eaten fruit to open up the full Apple menu. From here, go to System Preferences and find the option for iCloud.
Within this menu click an option called Find My Mac, toggle to turn off. An alternative option is to disable iCloud entirely on your Mac, but that way you lose all the backup features that Apple offers.
Remove an Apple Watch or AirPods from Find My iPhone
To remove an Apple Watch or a pair of AirPods, head onto the iCloud website, find the device and then the Find My iPhone within.
Before his, make sure you've run the battery down of the respective device to remove. We don't know what's the reason behind, but it's something Apple recommends before disconnecting the tracking tech.
All of your devices will appear, press All the Devices to disconnect, find a small option to remove from the account. That button will disconnect your devices from Find My iPhone.
Wait! What if The Apple Device Has Sold or Lost Already?
Already sold or lost your device, before turning off Find My iPhone? Don't worry! As mentioned earlier, you can still disable Find My iPhone and erase it remotely. To do this;
Head to the list of devices you own on www.iCloud.com
Then press the device you want to remove.
On the right-hand side, find and click the option that says remotely erase, here you have to enter your Apple to complete this action.
Once you've wiped it off, now press on the button – remove from Find My iPhone.
Hurrah! You've finally disabled Find My iPhone and have removed all the no-more-using Apple devices from the limitless skies of iCloud storage.