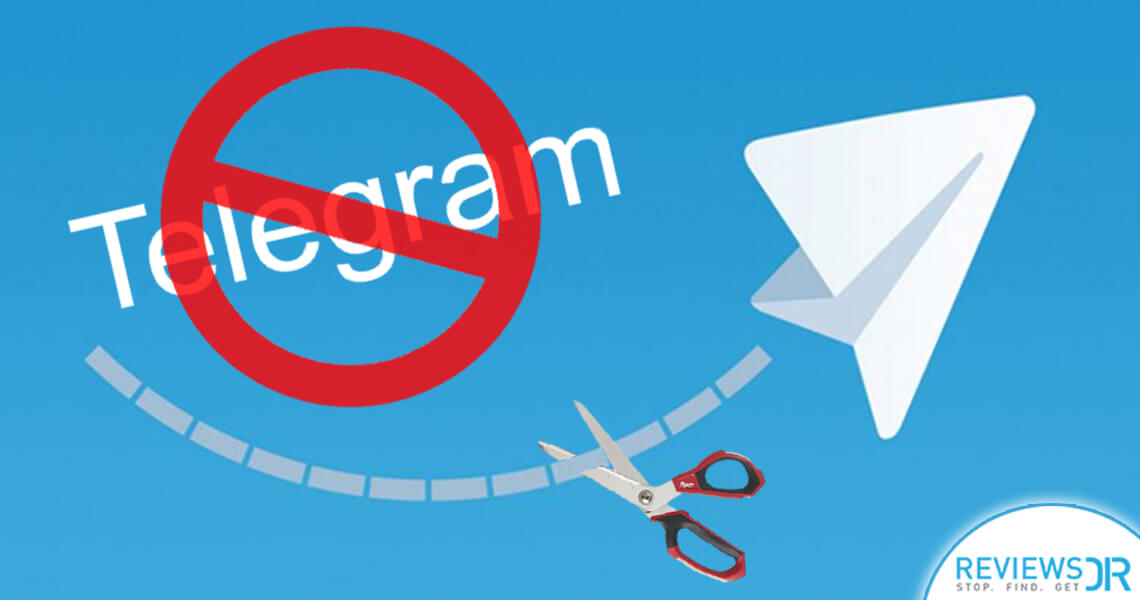 In every country there is one specific messaging app that is most popular among its citizens. For example in China it's WeChat; in USA, people mostly use Whatsapp or messenger; in Japan it's Line; and in Russia it was Telegram. Yes, "It Was" as it has been blocked now in Russia. Approximately 13 million people including, general public, Russian Political establishment and high dignitaries, were using Telegram messaging app in Russia.
However, it has been declared that the Russian government has blocked an estimated 16 million IP address in an attempt to ban Telegram permanently leading to a new era of censorship in Russia. Data collected from the app stated many Kremlin officials continued to use the app and sign in on it until Tuesday evening. After which the court ordered the service to be blocked over terrorism concerns.
Many other Russian companies are paying the price of the ban being indirectly affected by the collateral damage with users outraging for the need of the social network. Among the lot Viber calling app, a courier service and an English language school have been affected the most. Having solid lead support from Russia's Federal Security Service FSB with the court decision, Roskomnadzor have come forward banning subnets having millions of IP Addresses used by Amazon Web Services and Google Cloud. Two of the hosting websites that Telegram moved to seek help with the ban.
Co-author of 'Red Web' Andrei Soldatov, an authoritative account of internet surveillance in Russia said:
"They've decided the political costs of blocking Telegram and millions and millions of IP addresses used by Amazon and Google are not that high," Soldatov said. "Once you cross the line, you can do anything. I think it means that they could move on from Telegram to big services like Facebook and Google."
Before going further into the story let's talk about how you can unblock the messaging app blocked in Russia.
How to Unblock telegram in Russia
Till now the ban stays in Russia and no one is able to use the Telegram app. That means you cant use the app no matter what your device is. Here you will learn how you can Unblock Telegram in Russia. There is a way through which you can bypass all the restrictions and Access Telegram in Russia.
Durov, the Russian tech entrepreneur who founded Telegram, said:
The effect on Telegram's operations was minimal. He also noted that users could continue to use the service if they installed Virtual Private Networks, or used internet proxies, on their devices.
That's right. You require a VPN, even though you are residing in Russia. The VPN will let you browse through all the Russian websites and Unblock Telegram with an IP of a different region. VPN will allow you chose an IP address outside Russia so your real IP address will be masked and protected avoiding Russian Authorities, through which you can Unblock Telegram. How so?
Let's discuss the simple steps to configure a VPN.
Select the most reliable VPN and purchase the subscription.
Download the VPN on your device.
Connect to a server outside Russia.
Once you are connected, now you can use the Telegram app like before as it was never blocked.
And Bam! You can use Telegram now while avoiding authorities online.
If you are in a hurry don't waste time looking for VPNs, we have provided a table for you to choose the best VPNs that works well in Russia and get on with it.
What Actually Happened
While numerous Russian officials used Telegram, the court blocked the messenger app on the basis of Terrorism Concerns which still awaits its decision. NSA whistle blower Edward Snowden taking asylum in Russia came out of the shadows in support of Telegrams creator Pavel Durov on Tuesday Tweeting;
I have criticized @telegram's security model in the past, but @Durov's response to the Russian government's totalitarian demand for backdoor access to private communications—refusal and resistance—is the only moral response, and shows real leadership. https://t.co/KtZDpu33wh

— Edward Snowden (@Snowden) April 17, 2018
The Roskomnadzor head, Aleksandr Zharov, spoke to the independent Russian business outlet the Bell: "Telegram's degradation is now at 30%." While data published by the Bell showed current views of the Russian language channels on the service rose to 30m and 17% on the day it was ceased to be used. While the controversy is on its rise apart from Snowden, neither Google or Amazon have publicly commented on blocking of their hosting's IP address.
Durov, living outside Russia wrote a message to Telegram users on Tuesday evening stating,
"Despite the ban, we haven't seen a significant drop in user engagement so far, since Russians tend to bypass the ban with VPNs and proxies,"
In an update posted to his Telegram channel, Durov writes:
In an attempt to ban Telegram, Russian ISPs have been required by court order to block
52.58.0.0/15, 18.196.0.0/15, 18.194.0.0/15, 35.156.0.0/14 35.192.0.0/12 – it's like a million IPs belonging to AWS and Google Cloud. Just tried a Russia VPN, telegram still usually connects ?

— Kevin Beaumont (@GossiTheDog) April 17, 2018
Reports came in that Russia's state telecommunications regulator asked Apple and Google to remove the Telegram App from their App stores; Reuters. While concluding his statement Durov saying he intends to give out "millions" of dollars' worth in Bitcoin grants this year to "individuals and companies who run socks5 proxies and VPN".
What's the Future of Telegram
No matter what the authorities or Vladimir Putin's intentions are regarding the apps ban but the App creator Durov himself states that Telegram is still functional and users can utilize and access Telegram in Russia with ease. What the future holds regarding the app, will it be unblocked or not can be seen in the upcoming days.