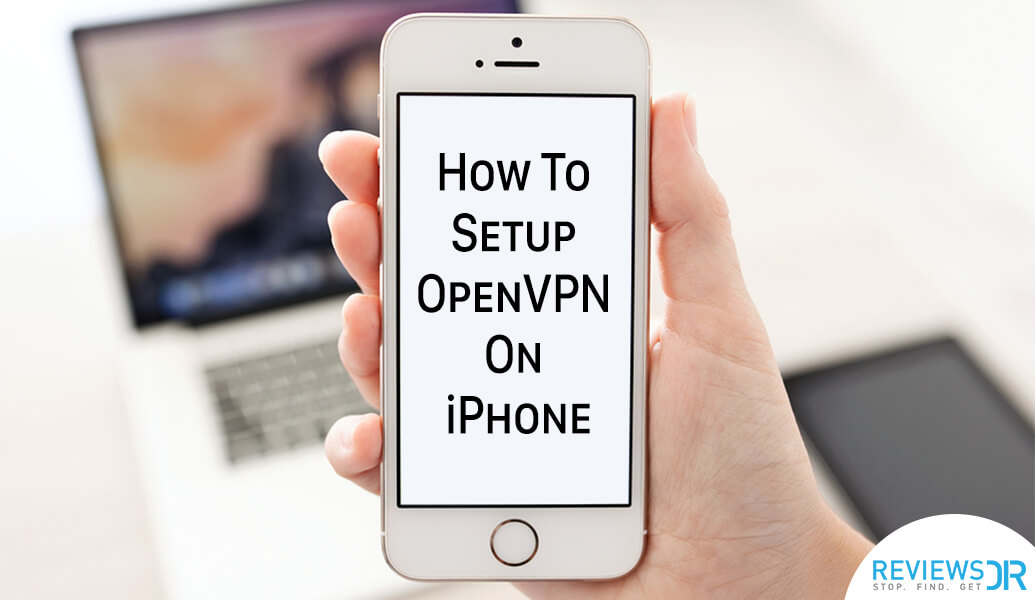 PPTP and L2TP protocols are getting obsolete with every new version of iOS. The VPN industry has accepted OpenVPN as the best standard of VPN encryption. OpenVPN protocol provides a perfect combination of speed and encryption. It allows VPN users to keep their web browsing traffic private and secure. OpenVPN is well deserved to be awarded as the best VPN protocol. It is much better than PPTP and L2TP/IPSec protocols. Today, we will tell you how to setup OpenVPN on iPhone.
How Can I Setup OpenVPN on iPhone?
Follow these small, easy steps to configure OpenVPN on your iPhone.
Step # 1: Go to the 'App Store' on your iPhone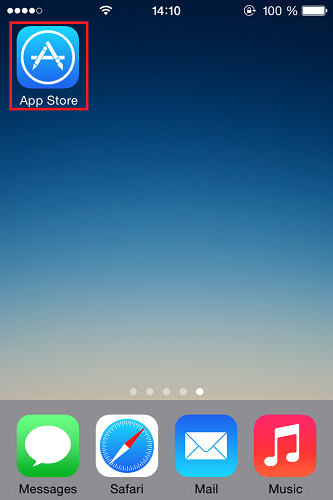 Step # 2: Next, tap on 'Search Icon.'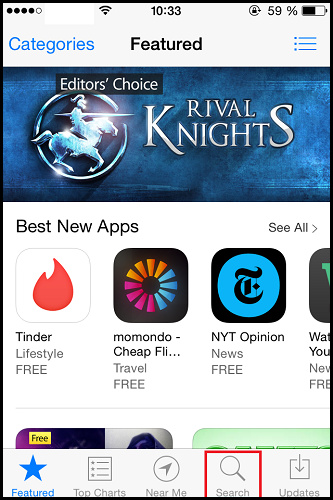 Step # 3: Write 'OpenVPN Connect' on the search bar
Step # 4: Now tap on 'Free.'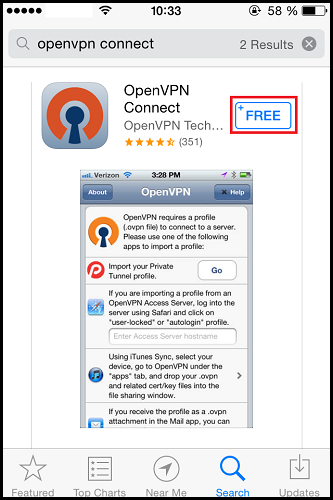 Step # 5: Next, tap on 'Install.'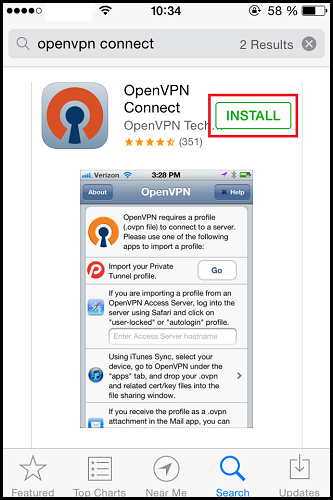 Step # 6: Sign-in to your App Store account with your credentials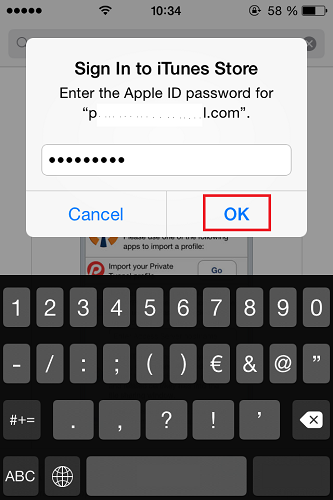 Step # 7: Once the installation is complete, go to your VPN provider's website and download .OVPN files. If you cannot find it on the website, ask the VPN provider chat staff to send you on your email. Now, open your email on your iPhone and download the attachment.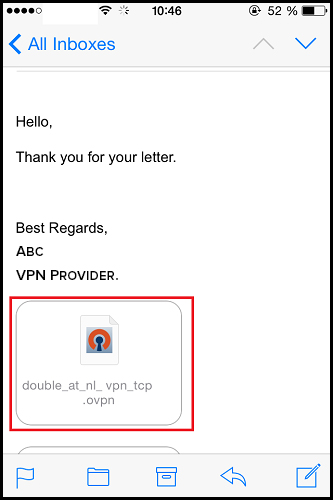 Step # 8: Select open in 'OpenVPN.'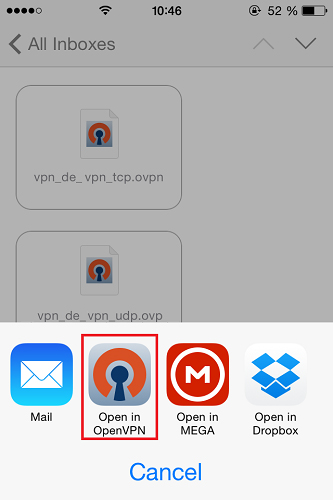 Step # 9: Now, tap on the Green color Plus Button.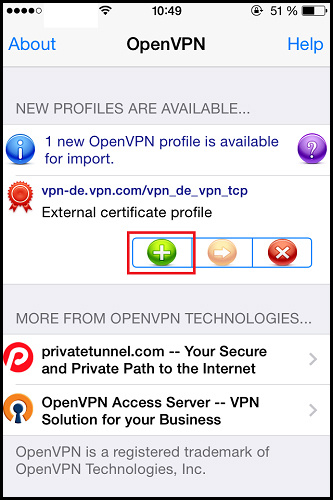 *Note: To add more servers you need to perform steps 10-12 with other configuration files as well.
Step # 10: Next, enter your credentials provided to you by your VPN provider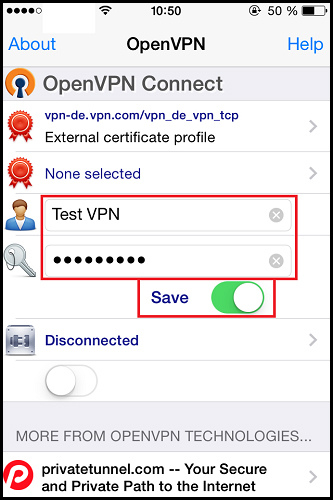 Step # 11: Tap on the button to connect VPN
Step # 12: When you see a green Key sign on top, it means you are connected to the VPN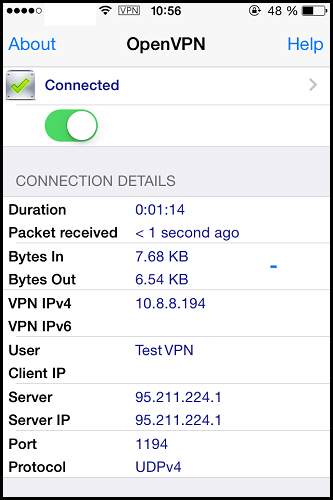 Step # 13: If you wish to change the server, tap on the 'External Certificate Profile'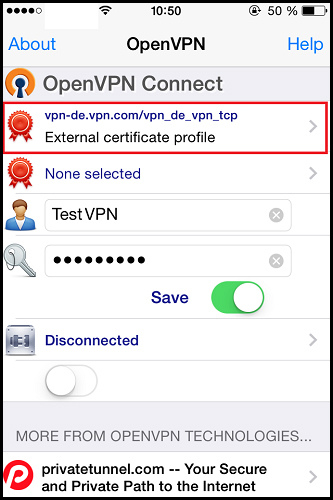 Step # 14: Select the server from the list by tapping on it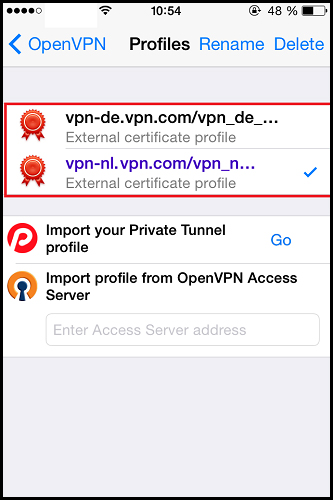 Step # 15: To disconnect the VPN, tap on the same button
So, now you have learned how to setup OpenVPN on iPhone. The same procedure will be applied on iPad as well. Let's check out some of the technical stuff about OpenVPN.
What is OpenVPN & Why it is so Great?
OpenVPN is an open source code protocol that can be easily used by VPN providers to create a secure and encrypted connection between user's device and VPN server. It is considered as the best VPN protocol among all other VPN protocols including, PPTP, L2TP/IPSec, and SSTP.
Do you know that when Edward Snowden revealed all about NSA back in 2013, he claimed that NSA could break any VPN protocol except for OpenVPN? Well, it is one of the protocols which if implemented properly cannot be decrypted by anyone including NSA, which is why OpenVPN is used by Military.
Since OpenVPN is an open source code that means any VPN provider can use it to create their VPN application. Although open source flexibility makes it highly adaptable, it can also lead to problems.
OpenVPN employs SSL in its functionality. It means that OpenVPN can be used to bypass firewalls and can be configured on any port, including TCP and UDP. You can also access HTTPS websites anonymously.
OpenVPN isn't built-in in any of the operating system or device. Therefore, VPN providers have two choices, either they can use the open source software or create their application.
Top 5 Best iPhone VPN With OpenVPN Support
We have laid out the five best VPNs for OpenVPN to setup on your iPhone or iPad. Check out the table below:
OpenVPN is not sufficient enough to keep you secure. All the five VPNs listed in the table provides OpenVPN functionality implemented in highly secure manner.
Conclusion
We have provided you with everything that you may need to setup OpenVPN on your iPhone. Always use a VPN to keep yourself secure and protected on the internet.