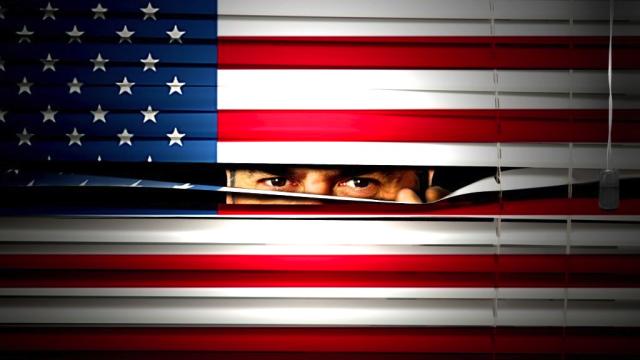 US citizens would soon be left with nothing to hide as US senate has repelled the broadband privacy rules created by FCC last year as the votes were split in 50-48 in favor of S.J. 34, which would allow ISPs to collect their user's personal data without any explicit consent and share them with the third parties.
Previously, the rules lay down by the FCC last October were to ensure that ISPs can only access consumers data by their opt-in consent to explicitly share it with other companies, but with this restriction removed, ISPs can now share user's data related to their web browsing history, digital consumption habits, online behavioral patterns, their financials, health records, communications without any permission.
This resolution is no doubt a shameful intrusion of online privacy and security of consumers and a direct attack on their rights. It's a pure invasion of subscriber's privacy and security just so that ISPs can make money out of their information being sold to advertisers.
This resolution is still to be passed by the House of Representatives – where already a similar resolution was earlier proposed by Republican Rep. Marsha Blackburn. If signed by the President Donald Trump, this resolution would go into effect and FCC would be disallowed from creating a similar resolution and would have to come up with new privacy requirements.
Influencers and authority figures like Renate Samson of Big Brother Watch (A UK-based privacy campaign group), encourages people to finally embrace themselves as Digital Citizens and emphasizes on the protection of their online data and information by carefully managing their Digital footprints over the web.
"This resolution is a vote for big corporate profits over the rights and civil liberties of average people…" said, Nathan White, Senior Legislative Manager at Access Now.
It's high time for US citizens to opt for security and privacy tools like VPNs to encrypt their communications and deleting cookies on regular basis to prevent any data leakages. It's now a prime responsibility of every US citizen to opt for strict measures to ensure their online privacy and security themselves because once this resolution passes, nothing is private anymore from anyone.