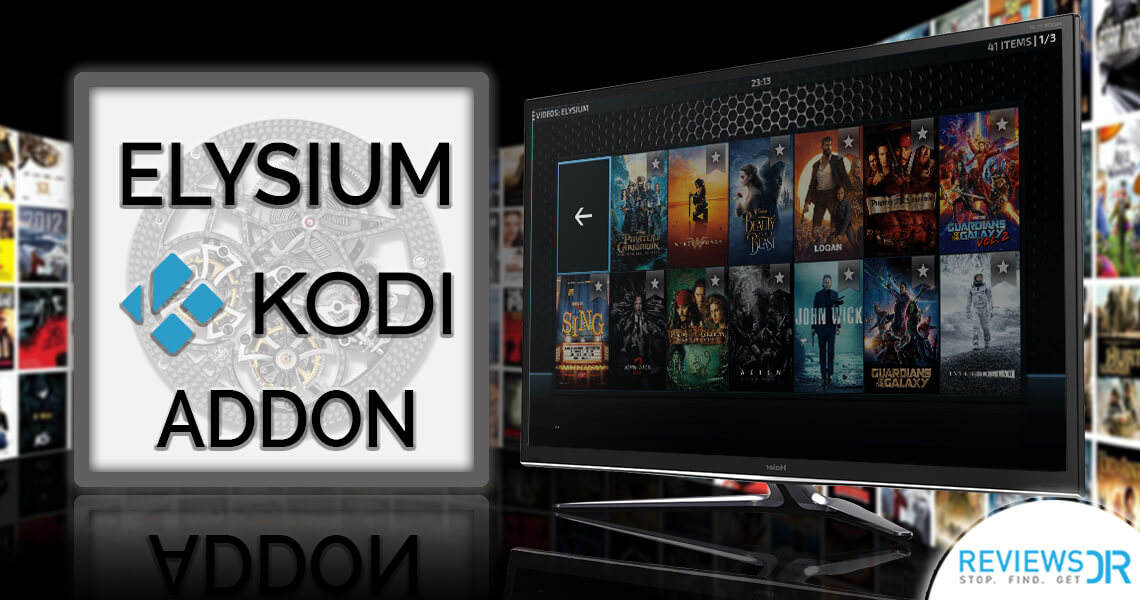 We all know that the capabilities of Kodi, and it needs no introduction, yet many ask the same question 'What is Kodi'? But to get the full experience of Kodi user's needs to have addons. Talking about Elysium kodi; it's a popular Kodi addon that's known and downloaded by the masses.
Kodi Elysium Addon is a good service that streams and grabs torrents from the entire World and if you know about the famous Covenant, you should know it's the best alternative to Covenant as well.
How To Install Elysium Kodi 17 Krypton Addon
After upgrading your Kodi to the latest Krypton follow this guide to install Elysium kodi addon.
 Launch Kodi and surf to Settings.
 Select System Settings and click on Expert Mode and Addons.
 Turn on 'Unknown Sources' to install third party addons.
 Click 'Yes'. On pop up box
 Click on settings from Home Screen
 Click on File Manager and select Add Source.
Click on NONE and copy paste the following "http://nan.aftermathwizard.net/nanrepo/".
 Select and name it 'nanrepo' and click 'OK'
 Back from Home screen select addons.
 Select Package Installer Icon
 Next click on 'Install from Zip file'.
 Now select 'nanrepo'.
 Select repository.elysium-x.x.x.zip and install it for configuration.
 Addon enabling notification will appear
 Now chose Install from repository.
 Choose Elysium Repo to open it.
 Click on Video Addons and select it and hit install
 Elysium will be enabled
 Return to Kodi homes screen and select the 'Addons'
 All the video addons you install, including Elysium, will appear here.
However as a third party addon, NoobsandNerds repo went offline on February 14th due to the rumors and mixed accounts being ceased. That is the reason the famous Elysium's life was ended in a while earlier. Then again we have a way out for you. If not Elysium than get one of the following.
Alternatives To The Elysium Kodi Addon
What if we tell you that Crackle is owned by the big fish in the market known as "Sony." Now imagine its reach and its content library. It's a company with unlimited funds which gets its titles as well. One of the annoying factors is how Crackle uses ads to generate its income, but weirdly the ads are blocked on the infamous Kodi. Thankfully the ads are not present in the Kodi addon.
Unlike other addons, Crackle doesn't have the titles, but it's recognizable, updating content after a while; stop complaining, it's free man!
Tubi being a good alternate offers the next best largest content library for any platform. Compared to Netflix the library is slightly smaller, but as to Netflix, Tubi TV is 100% free. It's accessible from anywhere around the globe. As compared to other streaming channels Tubi TV brings a wide selection as the Hard Candy and Death Note on a neat yet sophisticated interface.
What's unique is the amount of places Tubi TV is being accessed. In the US, Canada and the UK users are craving for this amazing addon, but due to geo-restrictions, they by force are restricted. But thanks to the introduction of Fast and speedy VPNs, the game has already changed and users are breaking the online barriers.
As compared to other addons SnagFilms has a collection of more than 5000 free and independent films. Majority of the movies are HD, and the titles are categorized by the genres and quite easy to find. However, there is no configuration options which makes it much easier to use.
Next on the list is Big Star Movies which like the name suggests has a significant content library filled with movies and TV shows. It's similar to Elysium but the website also permits users to have the facility to rent the movies if they want to or if not available for free. That means that the addon can be used instantly to watch whatever the user demands reducing the chances of a cybercriminal to hack the payment details.
However, All the Big Star Movies did not receive the fame as Elysium has. This addon is a must have to watch and download TV shows.
Best Tip To Boost Elysium Kodi Experience
Being a third party addon, Kodi does not take any responsibility of Elysium Kodi addon content and has no rights on it. Elysium kodi has links of content that are hosted online. Kodi Elysium addon works through NoobsandNerds repositories which are far less safer than the official addons of Kodi. It's advised by ReviewsDir to make use of a safe and best VPN for Kodi in order to decrease the chances of raging from law enforcement agencies.
Final Words
We are sorry if Elysium has shut down but due to its illegal content being looked upon by law enforcement agencies. Then again who knows these addons spring up again in no time. For that we have mentioned the conclusive guide. But check out the Elysium Alternatives which will surely provide you the same leisure.